The truck adopts a round Q235B tank body (stainless steel tank body is also optional), and is matched with an integrally pressed butterfly head, which has better pressure-bearing performance and safer. The truck adopts a three-dimensional design method for overall appearance and structural design, component design, and virtual assembly of components, making the structure more compact, reasonable and beautiful.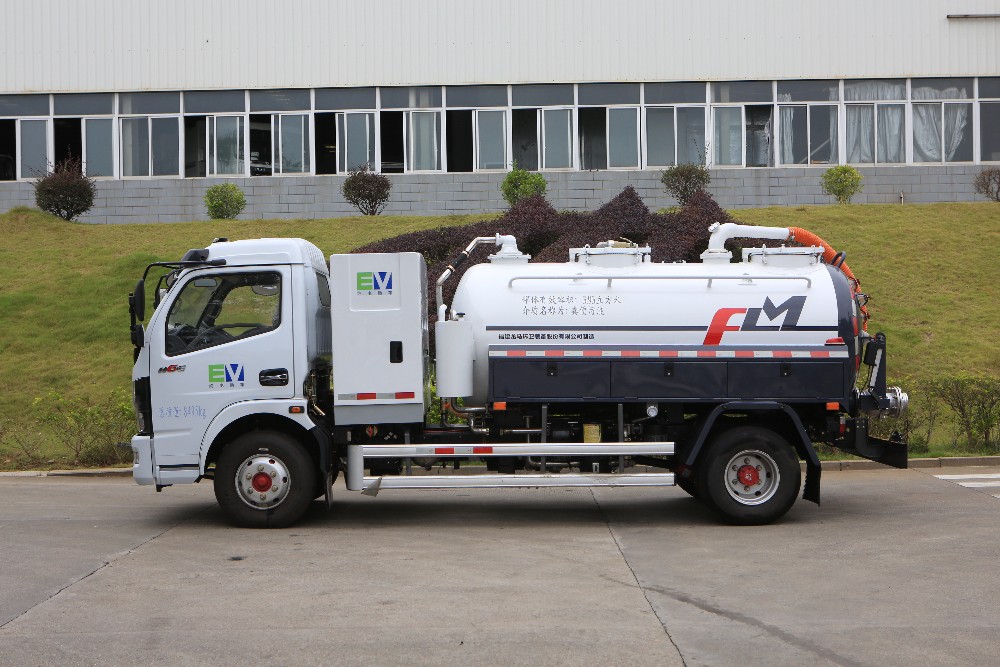 Adopt Hangzhou WLOONG OG50QZXDG-45/400 vacuum pump (air-cooled vacuum pump is small in size, light in weight, without cooling water tank), directly from the chassis engine power port idle speed power, no auxiliary engine device, high absolute working pressure, low fuel consumption, low noise, high suction power, and long suction range.
The tank body is designed with a double hole cover, which makes cleaning and maintenance more convenient and faster. Large tool boxes on both sides with a total volume of 0.8 cubic meters (the toolbox on the right is used to place the suction tube).
The liquid level display of the sewage tank adopts an imported liquid level display device, which is easy to observe, easy to disassemble, easy to clean, and easy to maintain.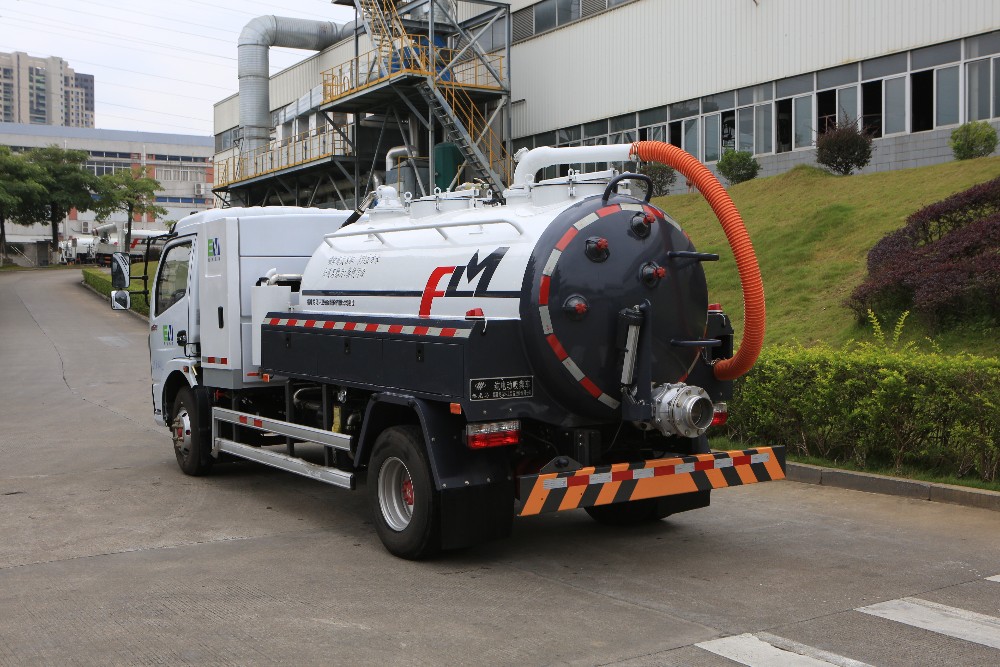 The suction port adopts a dual-purpose infusion device for suction and discharge, which can be rotated 360 degrees, and has a quick dredging and cleaning window. It can be used for pumping operations at the same time, with a wider range of operations and more convenient cleaning.
Adopting a dedicated deodorizing system for a fecal suction truck designed with independent patent, which is small in size and high inefficiency. It can effectively remove the odor molecules in the exhaust gas of the vacuum pump and reduce the secondary pollution of the odor to the surrounding environment.