The Dongfeng commercial chassis is selected for modification, the diesel engine has strong power, and the chassis performance is reliable and excellent.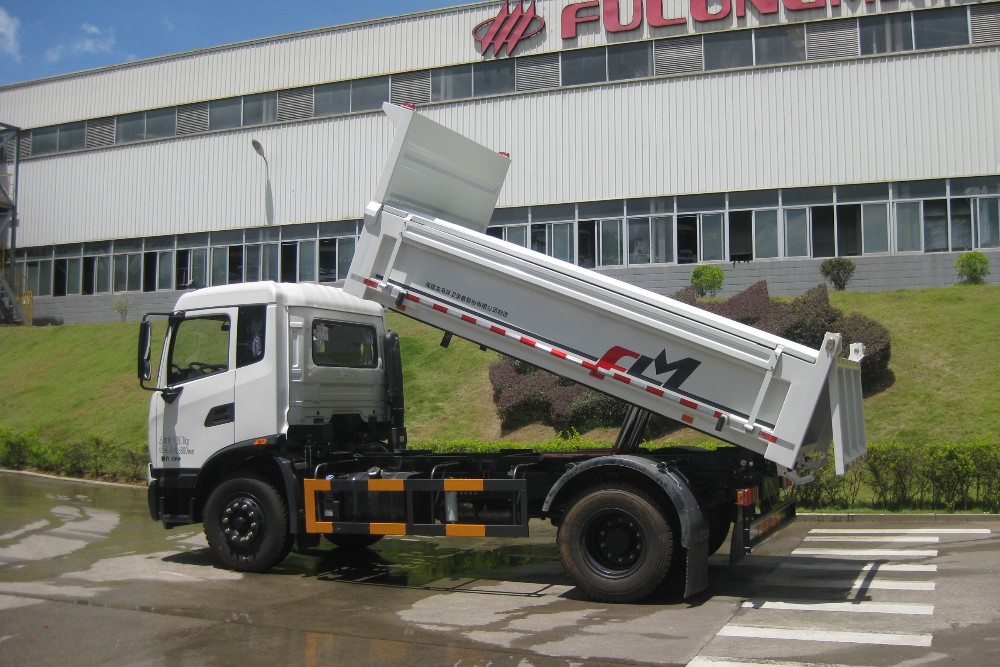 The tank is made of high-quality carbon steel Q345B material to ensure that the body has high strength, good wear resistance, and long service life.
The tank body is equipped with a cover that can be opened and closed. The cover is made of high-quality carbon steel Q235B material, which is reliable and durable. After opening, the upper edge of the cover is 250mm lower than the tank side to avoid damage during mechanical uploading.
The operating system has been optimized design, using hydraulic multi-way valve combined with pneumatic control, durable and reliable, and simple manual operation. It can also be operated pneumatically through the cab.
The cab is equipped with a sound and light alarm device for tank dumping to improve the safety of the vehicle and avoid accidents caused by misoperation.