The unique arrangement of sweeping vacuum cover and cylinder slider adjustment mechanism + center-mounted wide suction nozzle solves the problem of dust during operation and can sweep away the rubbish along the road.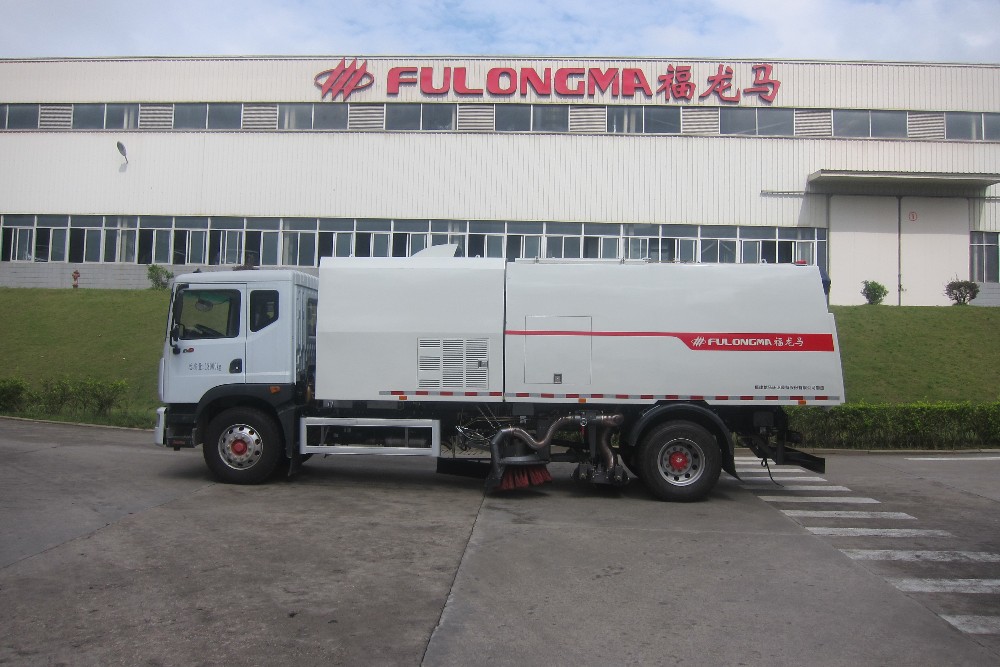 The dry-wet switching control mechanism (national patent technology) and the suction switch adjustment mechanism of the left and right cleaning devices are set up to realize the diversification of operating modes. According to different operation requirements, dry operation mode and wet operation mode can be used respectively, and the opening degree of the left and right suction switches can be adjusted separately in each mode, which has a wide range of applications.
The garbage tank body is made of SUS304 stainless steel, which will never rust.
With a unique tank structure, the filter cartridge is simple and convenient to disassemble and maintain. The garbage tank adopts an inclined plate structure, which is convenient for unloading without manual intervention.
The truck adopts 16 cone-shaped membrane filter cartridges, with a filtering area ≥160 square meters, a large filtering area, and a better suction effect. An air pulse filter cartridge dust removal device is also provided, which greatly improves the dust removal effect of the filter cartridge, which can effectively reduce the clogging of the filter cartridge by dust and improve the operation effect. Equipped with large-capacity garbage tank and dust removal tank to improve work efficiency.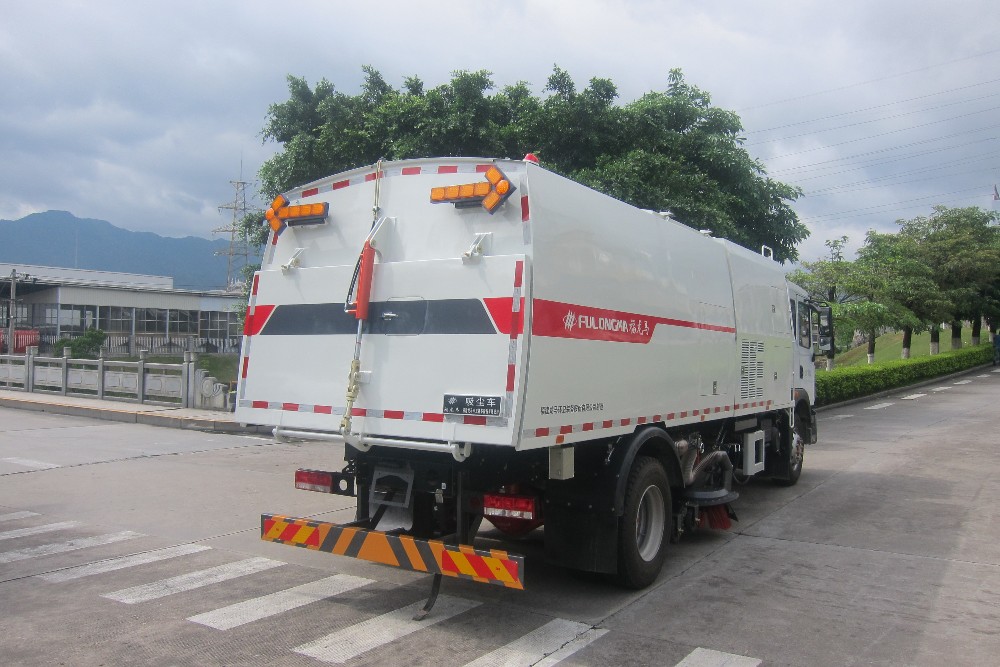 It is also important to note that the truck is powered by natural gas, which has several benefits.
Less Pollution: To promote a safer and greener environment, we must limit the air pollution brought on by car emissions, which is a major concern. The greenhouse gas emissions from natural gas automobiles are far lower and less harmful to the environment than those from gasoline-powered vehicles.
Natural gas resources are readily available in enormous quantities, mostly because they have not been utilized as frequently as petroleum. Natural gas reserves won't run out in our lifetimes despite being a non-renewable resource.
Low Maintenance Cost: Since purchasing a car is a long-term investment, natural gas vehicle owners should be relieved to learn that maintenance costs are extremely low.