FLM5030ZZZCC6 roll-off garbage truck is a side-loading garbage truck developed for the collection and transportation of domestic garbage. The truck is modified with CAHNG'AN SC1031XDD65 chassis to meet the China VI emission. The side lifting mechanism is easy to operate, and the garbage tank is lifted to unload, which has high operating efficiency, especially suitable for the collection and transportation of urban and rural roadside trash cans.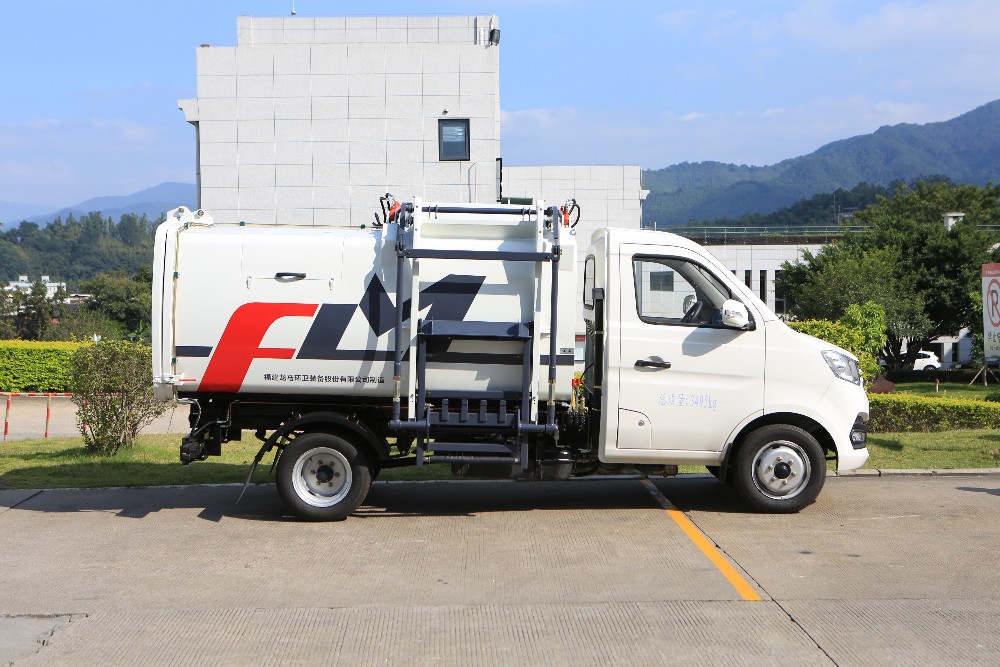 The truck has high lifting efficiency, large garbage tank volume and reliable performance.
The truck carries out the lifting operation of the trash can through the side lifting mechanism. The top cover is linked with the lifting mechanism, and it will be automatically opened when feeding, and the work efficiency is high. The tank body has a built-in filter screen, which can filter the sewage in the garbage to the sewage tank on the side of the vehicle, and the sewage tank has a large volume. The tailgate is sealed with high-quality rubber strips, which is reliable and can avoid secondary pollution.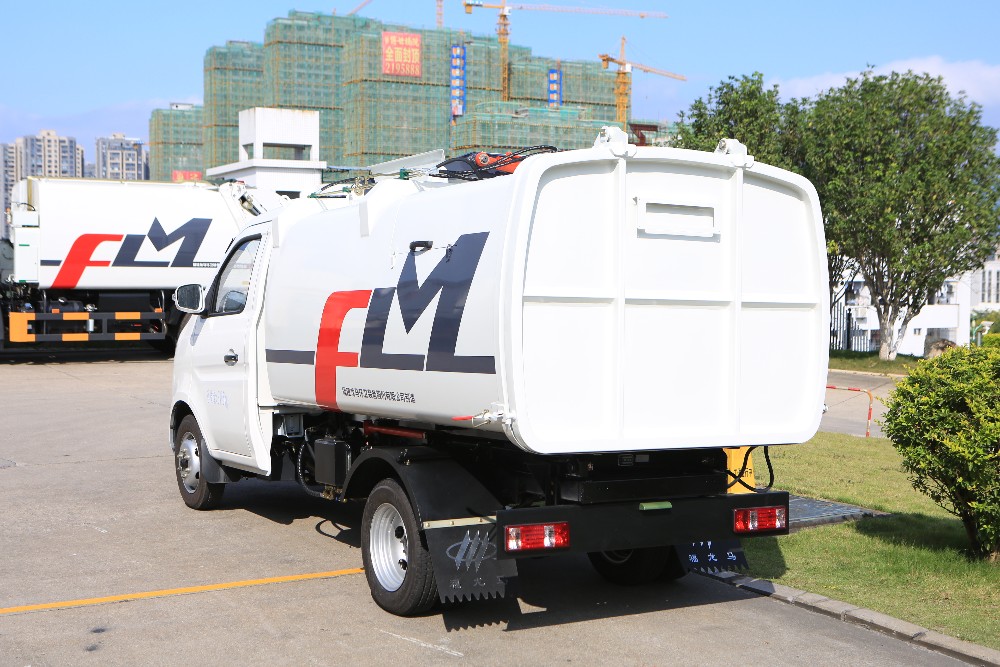 This product has more advantages in terms of convenience of operation, lifting and unloading efficiency, and is more suitable for collecting garbage in roadside trash cans. The volume of the tank is large, which can meet the two modes of transshipment and direct transportation.