The FLMSD13 is an electric ride-on road sweeper that integrates road sweeping, leaf crushing, waste collection and transportation functions, with the characteristics of flexibility, simple operation, strong sweeping capacity, dust-free operation and long working time.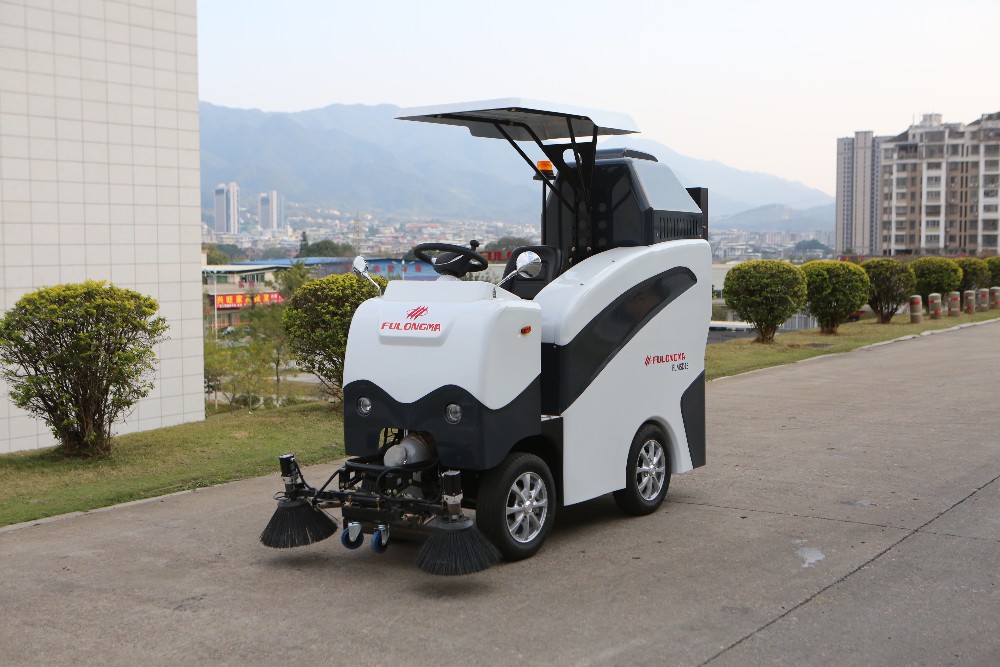 The width of the machine is only 850mm, and the turning radius is only about 2.6m, making it easy to be operated in narrow areas.
The machine has a constant speed cruise function, and the speed can be adjusted in the range of 2~5km/h, which can reduce the work intensity. This vehicle uses specially designed fan impeller blades to crush light floating materials such as fallen leaves. The density of crushed waste increases significantly, effectively increasing the bin loading capacity, avoiding frequent dumping of waste and extending the time of a single operation.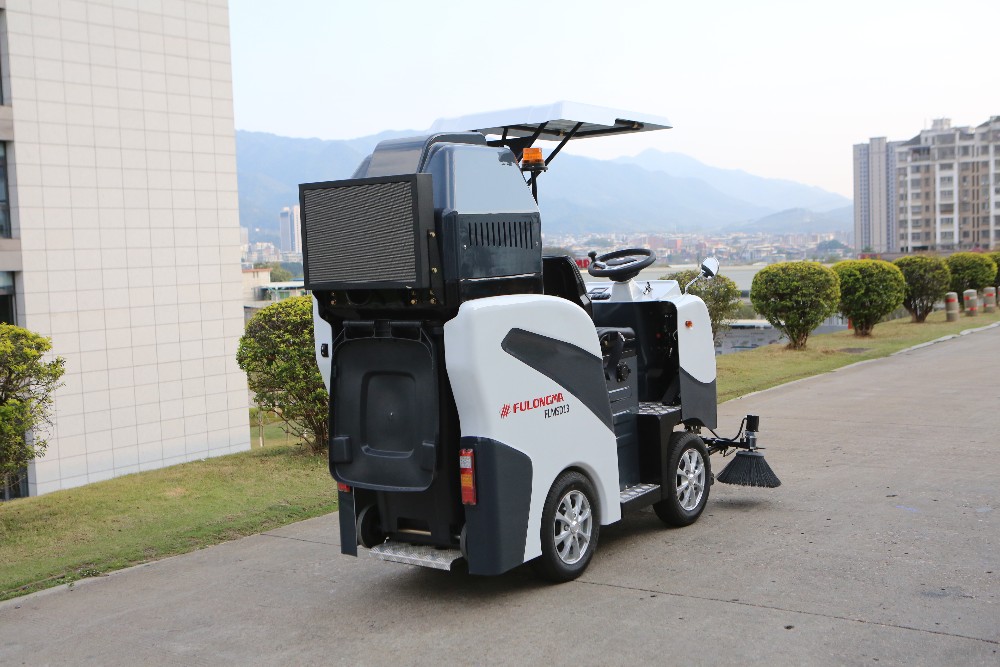 The road sweeper has a powerful built-in filtration system that discharges clean air and refuses to raise dust for secondary pollution. It is equipped with a one-touch vibration dust removal system, which instantly removes dust from the filter canister and ensures optimal suction at all times. The safe, high energy density and long life lithium iron phosphate battery can operate for up to 15 hours and takes only 3 hours to fully charge.
The basic functions can be achieved with a single button, simple, convenient, intuitive, not easy to misuse, more practical and reliable, anyone can complete the operation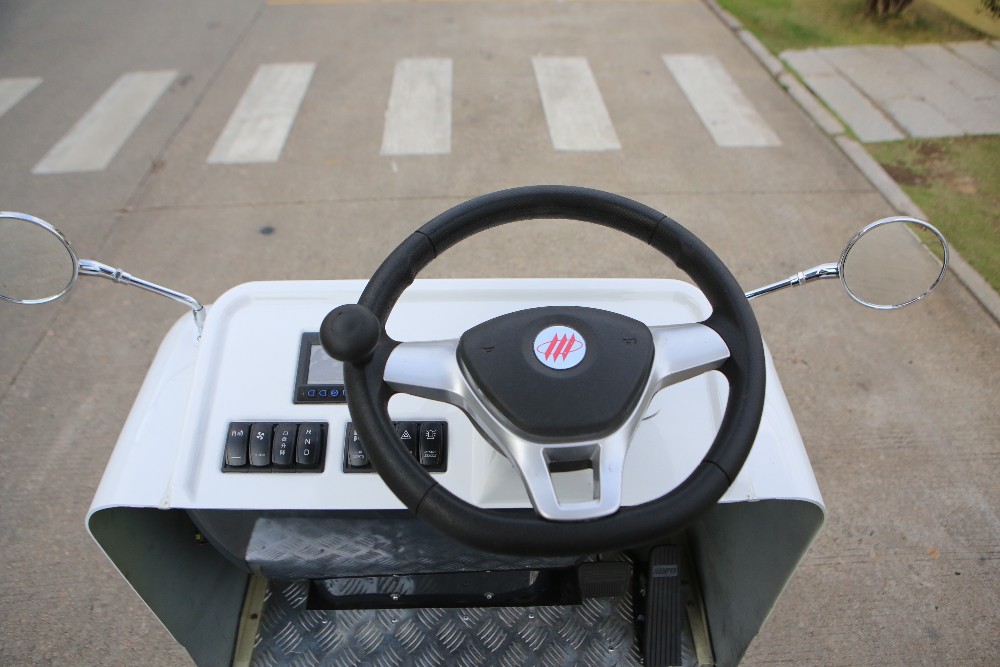 It is easy to maintain, with CAN bus module control technology, a customised colour display, easy to use and many functions such as self-diagnosis, early warning handling, emergency protection, fault analysis and operational logging.
The "Fulongma" brand of electric ride-on road sweeper can be widely used in the back streets and alleys of cities, pavements, parks and scenic areas, living communities, industrial parks and other areas of sweeping and cleaning operations. Through the new operation mode of "human-machine combination", it can effectively improve operation efficiency, enhance cleaning quality, reduce personnel input and lower operating costs.