Using a self-developed electronically controlled hydraulic liftgate (national patent technology), it can load and unload multiple 240L trash cans at a time, reducing labor intensity and high work efficiency.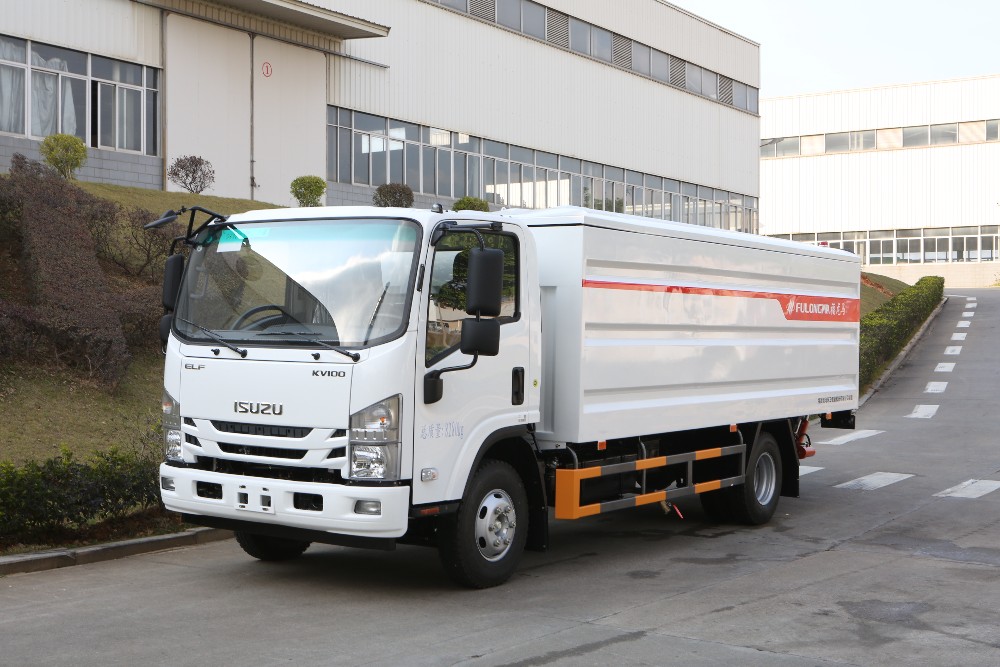 The vehicle adopts a closed compartment, and the compartment is equipped with a lifting roof panel, which has a neat and beautiful appearance to prevent the scattering of garbage. Operation on rainy days can prevent the production of sewage and avoid secondary pollution.The vehicle is designed with a cylinder-controlled lifting roof panel (national patent technology). The height of the cabin is about 1955mm when the cover is opened, which ensures the flexibility of personnel in the car. When the cover is closed, the height of the vehicle is 2515mm, which is greatly reduced. The height of the vehicle makes the vehicle transfer flexible.
The liftgate adopts a descending speed control system (national patent technology), which can flexibly adjust the descending speed and improve work efficiency.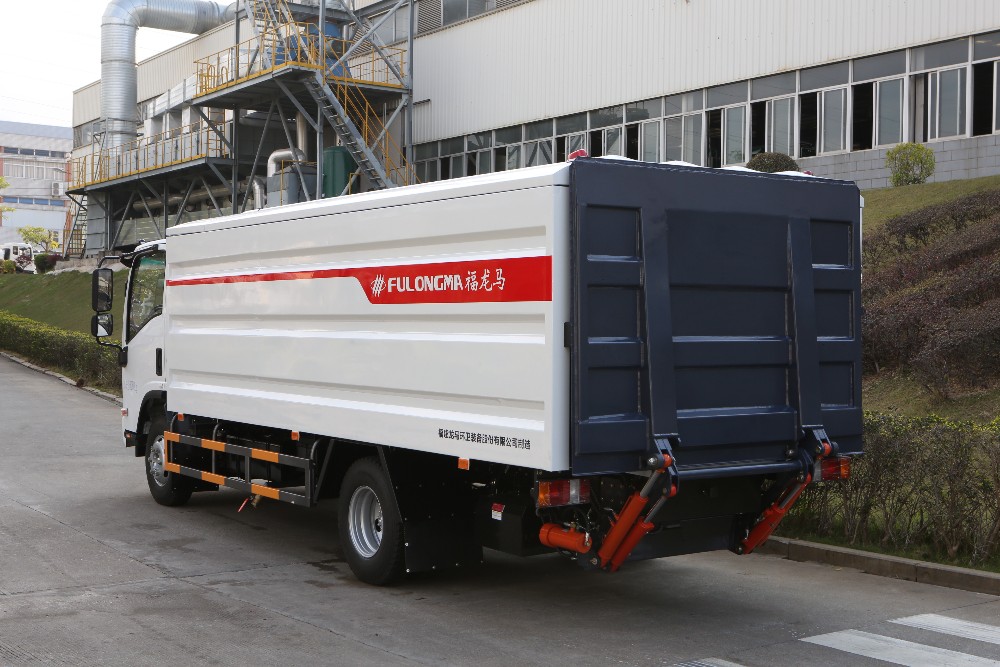 Optimized design of the operating system, adopts hydraulic power unit, integrates electric control and hydraulic components, the system is highly integrated, durable, and reliable. At the same time, it is equipped with two electric control operation modes, fixed and wired, and an optional wireless remote-control handle, which is simple and convenient to operate.
Multiple measures for safety protection: an independent switch is set for the liftgate power supply, and the control adopts a self-rebound waterproof button. When the operation is stopped, the tailgate stops immediately to ensure the safety of the operation. Reflective identification plates, reflective warning flags, safety chains, and other safety prompts and devices are pasted or installed on the liftgate.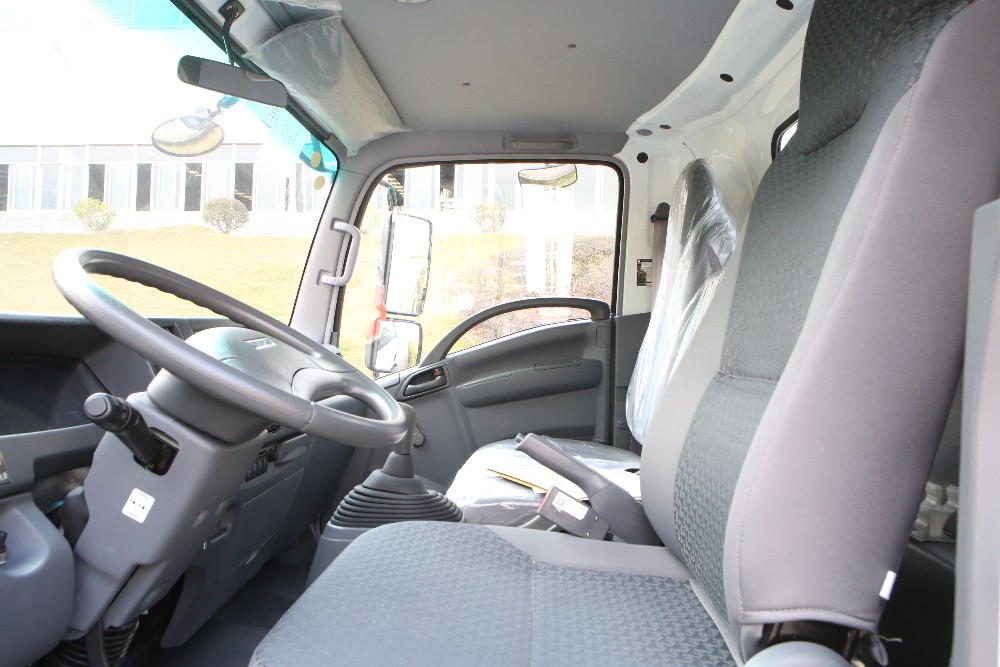 The trash can position rod can be installed on the carriage to locate the trash can in the carriage to prevent the trash can from slipping during the driving of the vehicle.