Guardrail cleaning truck is suitable for cleaning the road isolation guardrail in the city and urban-rural combination, using the truck for guardrail cleaning operation, can improve the efficiency of guardrail cleaning, to protect the personal safety of cleaning personnel. The whole vehicle is equipped with left and right swing arm double-sided cleaning guardrail device, high and low pressure water spray system, automatic winch and other operational devices. The vehicle is versatile and aesthetically pleasing, while offering superior performance.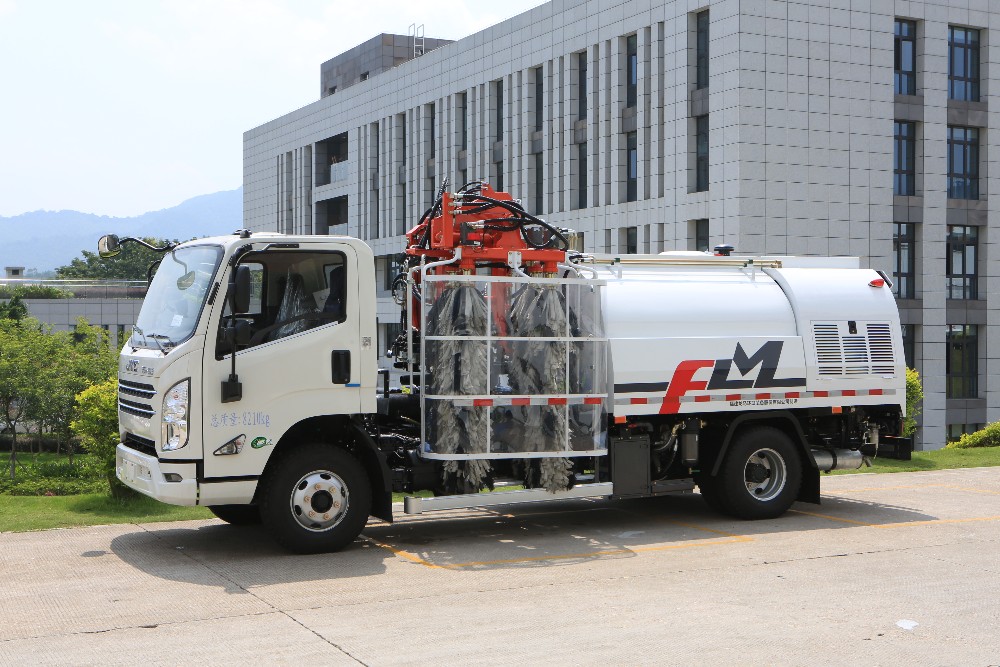 The driver can switch the working position of the sweeping brush at the touch of a button in the vehicle according to the direction of the guardrail installation, enabling the maintenance and cleaning of the left and right guardrails.
Four sets of roller brushes can be clamped to the guardrail and rinsed with a high-pressure water jet to achieve a deep cleaning of the guardrail.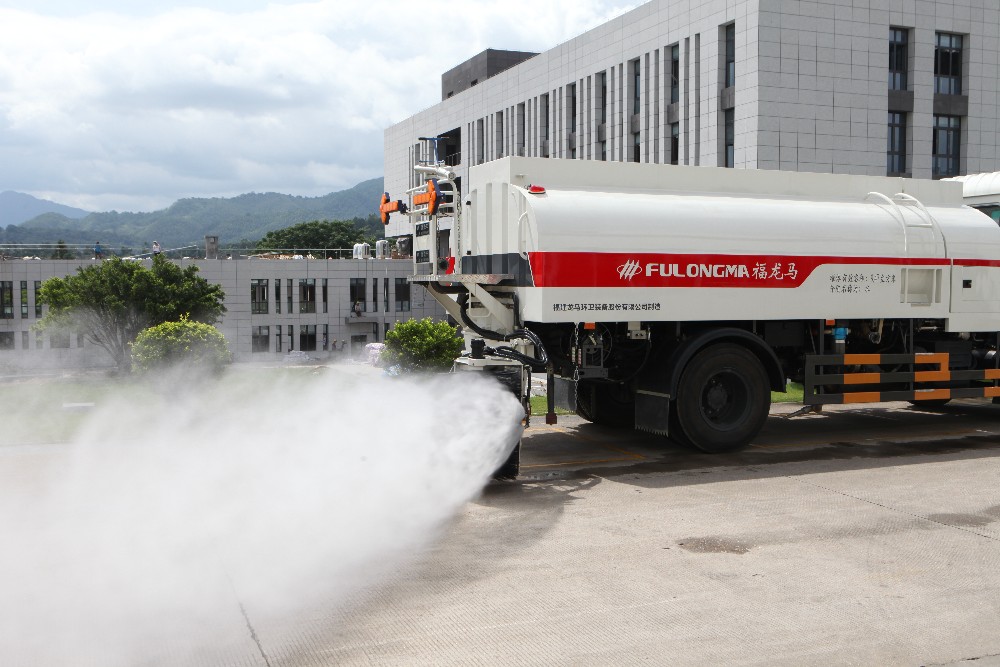 The addition of felt strip bristles to the sweeping brush to increase the contact area when sweeping, ensuring full cleaning of the guardrail and avoiding damage to the paintwork of it.