The whole vehicle adopts the configuration of "two-disc sweeper in the middle + wide rear nozzle + external high-pressure main nozzle + left and right high-pressure side nozzles". The standard operating mode of the truck has three operating modes: full washing and sweeping, full washing, and full sweeping. Optional configuration of left washing and sweeping, right washing and sweeping, left washing, right washing, left sweeping, right sweeping, pure suction 7 operating modes (a total of up to 10 operating modes). It integrates road sweeping and cleaning functions into one, one truck is multi-purpose and can be used all year round.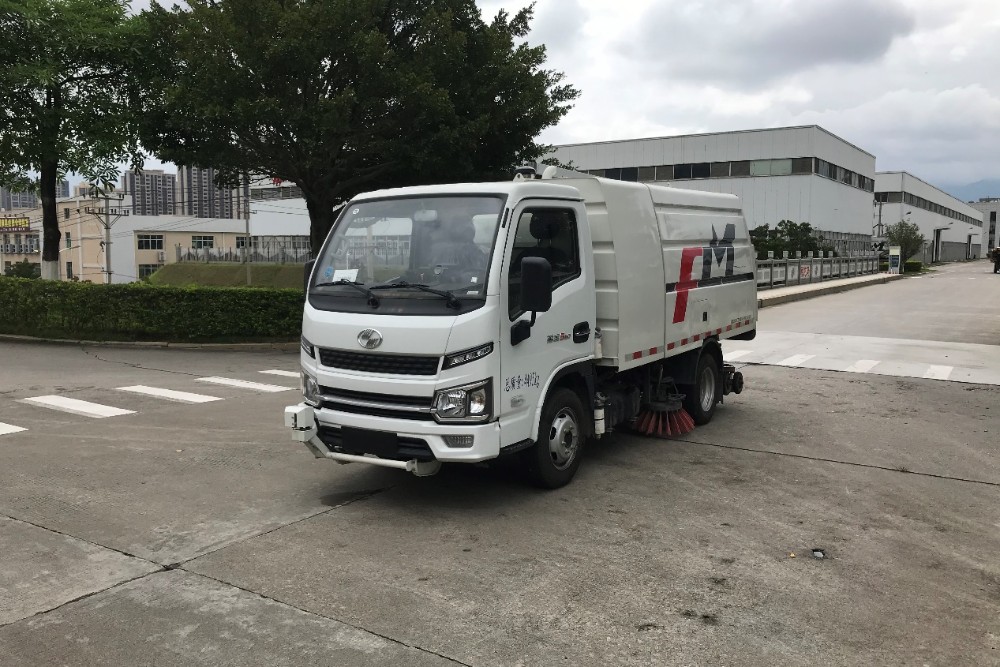 The high-pressure cleaning system consists of a left and right single nozzle and a spray bar at the rear of the nozzle. During operation, the height of the nozzle and spray rod from the ground is fixed and does not change with the load of the whole truck, and the best cleaning effect can be achieved and stabilized. The system can effectively collect all the cleaned sewage and debris to the suction nozzle, and absorb it in the sewage tank so that there is no dust and water on the road. Pavement cleaning, brushing, and sewage recovery are effective.
The tailgate butterfly valve sewage device can effectively separate sewage and sludge and discharge the sewage separately according to the sewage situation, effectively extending the continuous operation time and greatly improving the operation efficiency.
It has a variety of safety alarm devices: low water level in the clean water tank, high water level in the sewage tank, auxiliary engine water temperature, oil pressure, reversing reminder, hydraulic oil leak alarm, trash can tipping, reset, and rear door opening and closing safety alarms.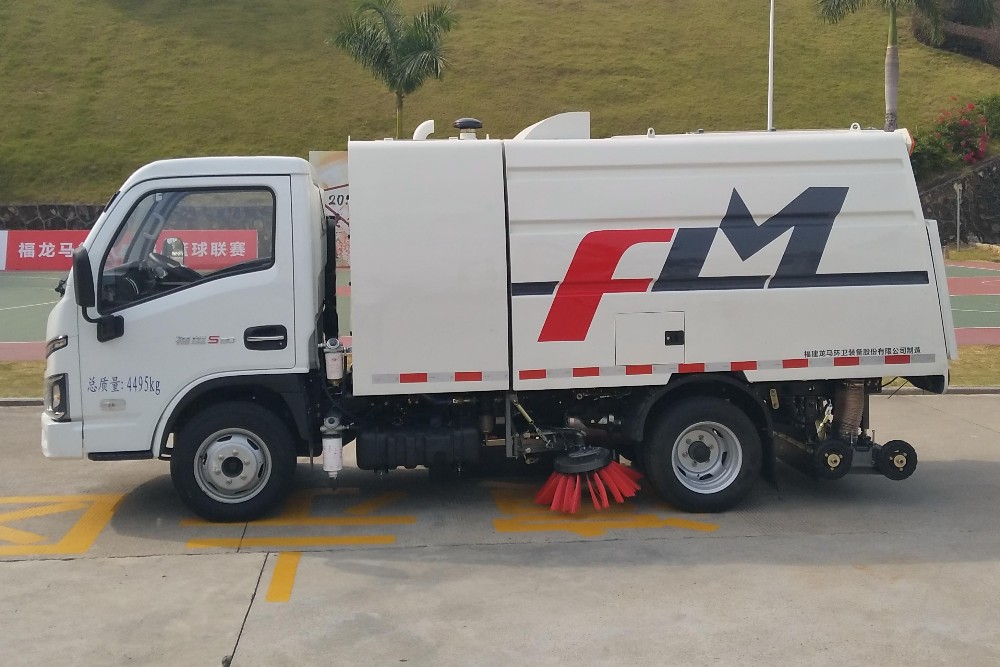 The vehicle is widely used on city roads, side roads, highways, squares, airports, docks, tunnels, bridges, schools and other places