"The FLMSD18B is a small sweeper specially designed for urban back streets and alleys, sidewalks, parks and scenic areas, living communities, industrial parks and other areas that are inaccessible to traditional large sweeping vehicles. The machine is novel, flexible, comfortable to drive and has a long operating time. It integrates road sweeping, rubbish collection and transportation, and through the new operation mode of "man-machine combination", it can effectively improve operation efficiency, enhance sweeping quality, reduce personnel input and lower operating costs.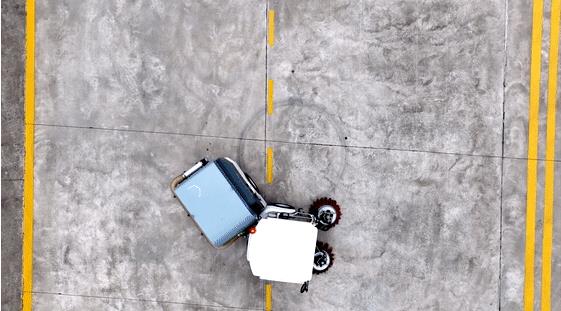 With a width of just 1280mm, the complete machine is accessible in narrow places, has a minimum turning radius of just 2.5m, can easily turn around on roads less than 6m wide and can sweep 360° in a circle around a tree.
The double front sweeper with a central leaf suction nozzle allows leaves of all sizes to be easily swept up by the nozzle during the leaf season, significantly reducing labour intensity, relieving the pressure of cleaning and improving operational efficiency.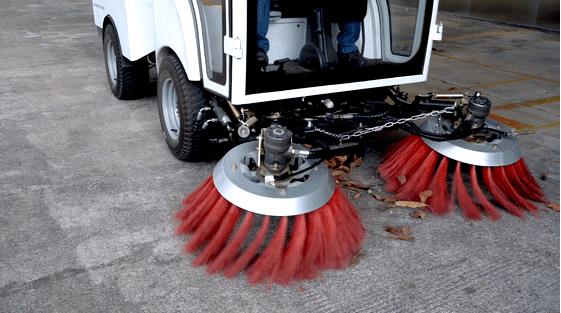 The specially designed fan blades can crush light floating materials such as leaves, and the density of the crushed waste increases significantly, effectively increasing the bin loading capacity, avoiding frequent dumping of waste and extending the time of a single operation.
The CAN bus module control technology, equipped with a customised colour display, is simple and easy to operate with one button; it has a number of functions such as self-diagnosis, early warning treatment, emergency protection, fault analysis and operational records. The basic functions can be realised with a single button, which is simple, convenient, intuitive and less prone to misuse, making operation easier and reducing the quality requirements for the operator.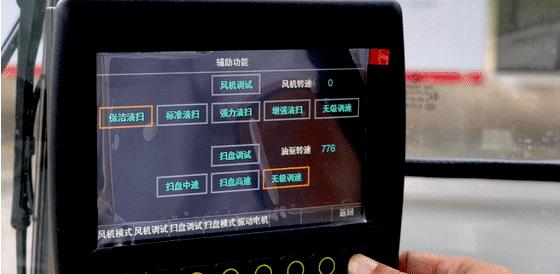 With a constant speed cruise function, adjustable from 3 to 12km/h, it can drive at a constant speed to avoid leg fatigue caused by stepping on the throttle for a long time and reduce the operator's work intensity.
When the filter cartridge is clogged with poor suction power due to prolonged operation, mechanical high-frequency vibration can be activated at the touch of a button to instantly remove the dust from the filter cartridge, restoring the cartridge to a clean state and effectively improving suction power.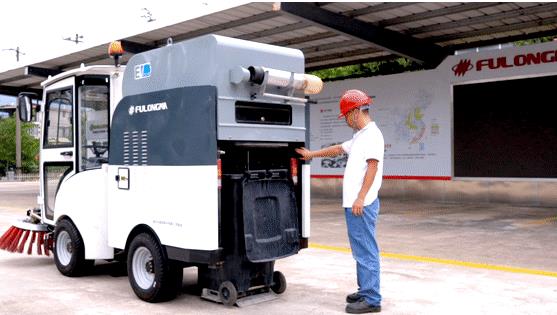 The intelligent control system of the machine will intelligently match the steering, drive and fan motor operation according to the specific working conditions, to ensure the operating performance while minimising the power consumption of the machine.