The FLM5030ZXXNJ6 Detachable Container Garbage Truck is developed by Fulongma Group Co. It adopts SAIC SH1033PBGCNZ (National VI) emission 3.1 tonne chassis and has a large load capacity. It consists of a vehicle chassis, power system and pull-arm hook, and is a vehicle that combines loading, transport and self-dumping. The vehicle is capable of being equipped with multiple boxes in one vehicle, improving the efficiency of vehicle use and reducing investment and operating costs. In addition, the product can be equipped with optional internal locking mechanism and tool box according to the needs of users.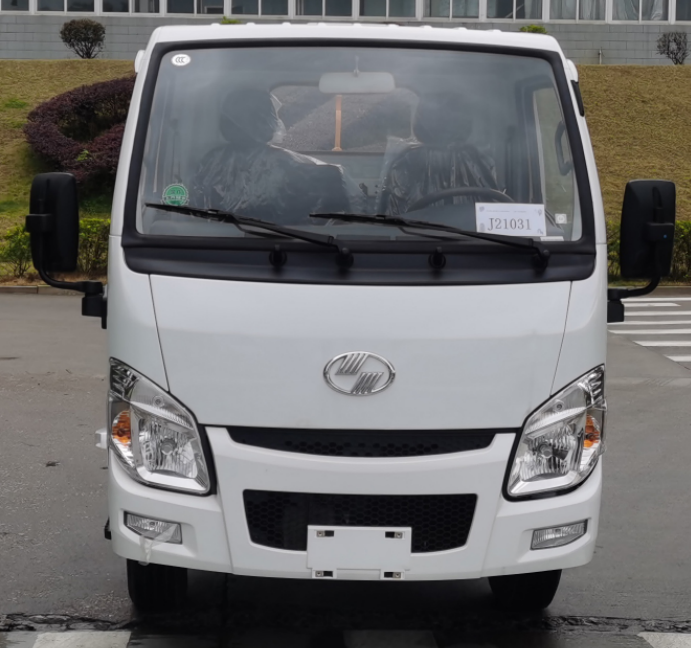 The vehicle consists of a vehicle chassis, a power system and a puller hook. The hydraulic control system controls the lifting and pulling of the special boom, thus realising the transfer of the waste bins placed on the ground. The waste collection box can be detached from the vehicle and the entire collection box can be loaded, unloaded and transferred via the boom hook. All operations can be carried out in the cab, making it easy and convenient to operate.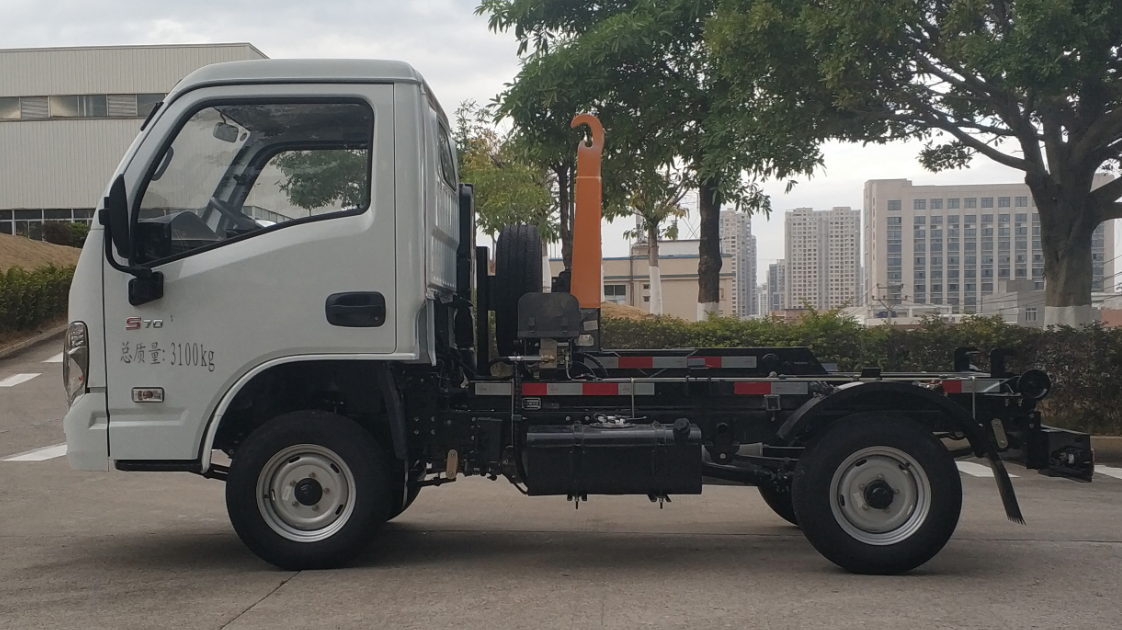 The refuse collection box is placed in all corners of the city by the carriage dischargeable rubbish truck and is used for the collection of daily refuse from street and alley facades and street communities, especially for the collection of bulk and sporadic refuse in narrow road areas; the refuse collection box can also be used independently as a small urban refuse collection station, and when the refuse in the refuse collection box is full, it is transported by the carriage dischargeable rubbish truck to the refuse transfer station or directly to the landfill for disposal.