This vehicle is modified with the SH6485N1BEV pure electric multi-purpose passenger vehicle manufactured by SAIC DATONG AUTOMOTIVE CO., which is powerful, has a strong range and is equipped with leather seats, 6-way power adjustment for the main driver, 4-way power adjustment for the passenger, electronic handbrake and other high configurations.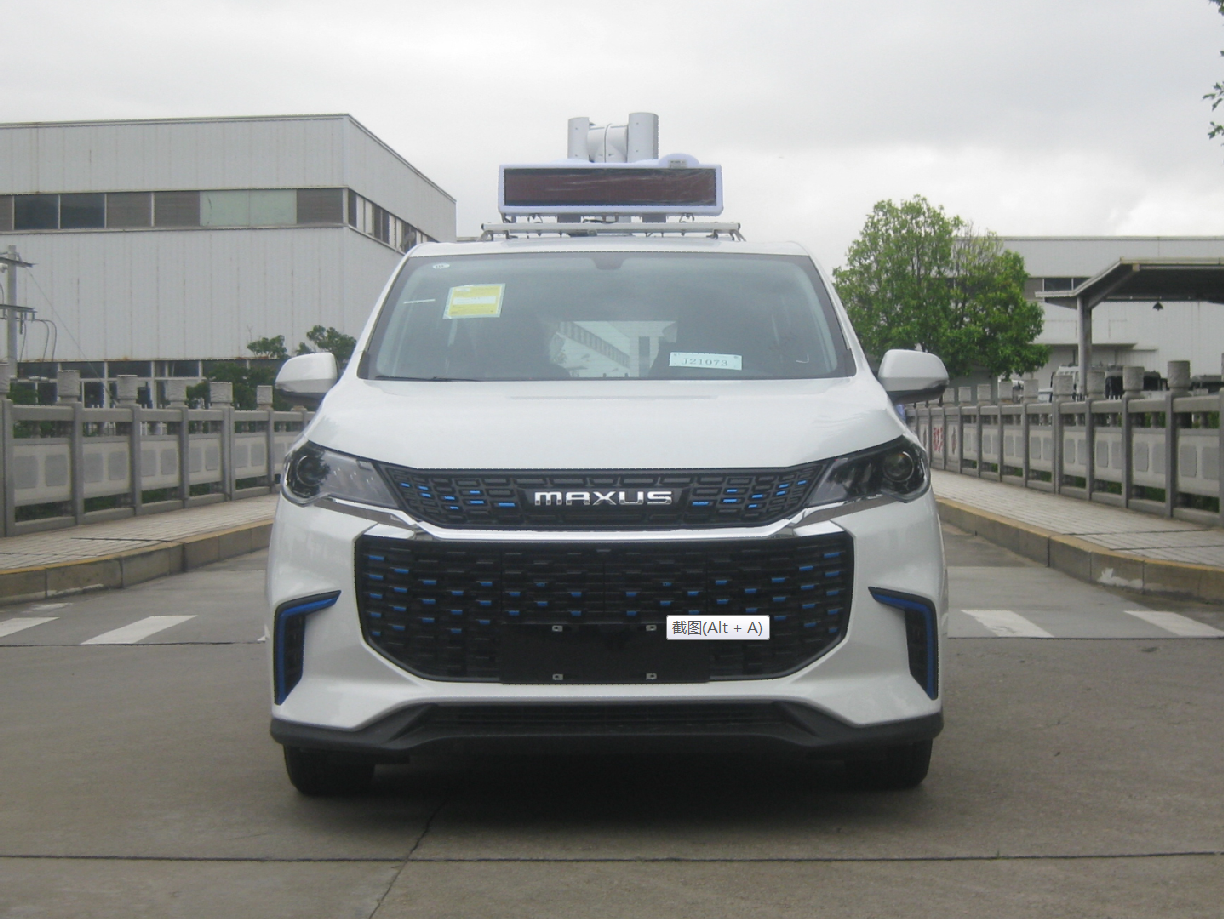 The vehicle mounted dust monitoring device is equipped with high precision PM2.5, PM.10 and noise sensors to monitor the PM2.5, PM.10 and noise levels in the environment in real time, which are recorded in real time and automatically displayed on the vehicle mounted LED mono red screen through the software built into the all-in-one. A wireless remote control is used to turn the unit on and off with a single button, the unit is projected on the vehicle monitor and a 360° camera is used to record the scene as required. The all-in-one is controlled by an internationally renowned wireless keyboard and mouse kit, making it easy and convenient to operate.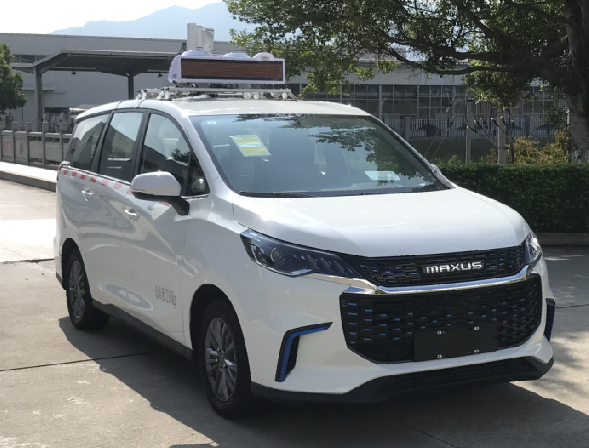 The case is made of aluminium alloy, with a beautiful appearance and light weight, and the plug-in door is easy to open and close for maintenance.
The weighing system adopts the domestic famous brand high precision electronic weighing, and the weighing is realized by electric actuator, which can be completed by one key operation. The fully sealed weighing ensures the stability and accuracy of the weighing.
The lifting nozzle is located at the bottom of the parking space and is mainly used to collect dust from the road at fixed points. The nozzle is equipped with an adaptive road surface device to ensure nozzle safety.
The vehicle is operated in two modes of operation: operating panel and operating screen.
All movements of the upper unit are electrically controlled, specifically on the operating screen behind the passenger seat headrest or on the operating panel on the box, with one-touch automatic weighing and one-touch automatic sampling functions, which can be selected according to the needs of the vehicle itself, with a variety of simple and clear operations