FLM5180TWQDF6S road pollution removal vehicle is a road pollution removal vehicle developed by the company that integrates the functions of deep cleaning and cleaning and conventional washing and sweeping vehicles, aiming to curb road dust from the source and solve the problem that the existing road washing and sweeping equipment cannot effectively remove road dirt, slate, oil and other serious pollutants. The vehicle adopts Dongfeng China VI chassis, and is modified with the addition of sub-engine and its transmission device, garbage tank, water tank, sweeping device, dust reduction system, front nozzle, deep cleaning nozzle, high-pressure cleaning system, hydraulic system, pneumatic system, electronic control system and other components.

The truck has various functions, beautiful and generous shape, and has superior performance of high efficiency, environmental protection and reliability.
It has various functions such as deep cleaning and cleaning of road surface, road cleaning, road washing and sweeping, curb cleaning, curb and curb stone façade washing and brushing, spraying and dust reduction.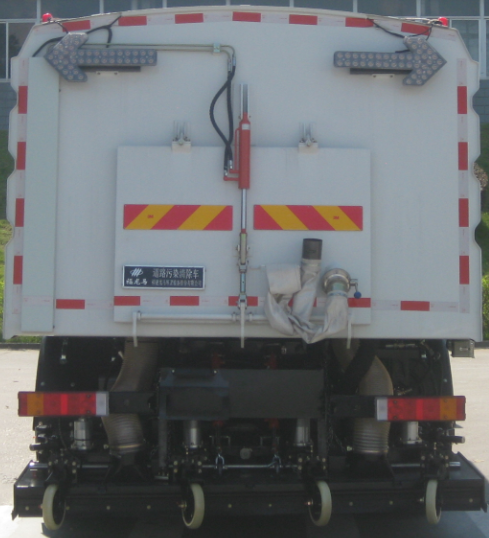 It can be used for the removal of serious pollutants such as road scale, slate and oil, and can be widely used in the deep cleaning of roads, airports, docks, freight yards, power plants, steel plants, mines and other important occasions, as well as in the conventional cleaning and washing operations of city roads, highways, squares, airports, docks, bridges, curbs and curbstone façades.