The Indonesian Electric Vehicle Industry Association (PERIKLINDO) recently hosted its successful Electric Vehicle Show (PEVS) at the Jakarta International Convention and Exhibition Center. The exhibition highlighted the electric vehicle industry and its ancillary industries, attracting numerous top electric vehicle manufacturers from around the world. FULONGMA Group Co.,ltd. (hereinafter referred to as "FULONGMA Group" or "the Group," Shanghai Stock Exchange code: 603686), along with its local distributors in Indonesia, showcased its flagship garbage compactor truck.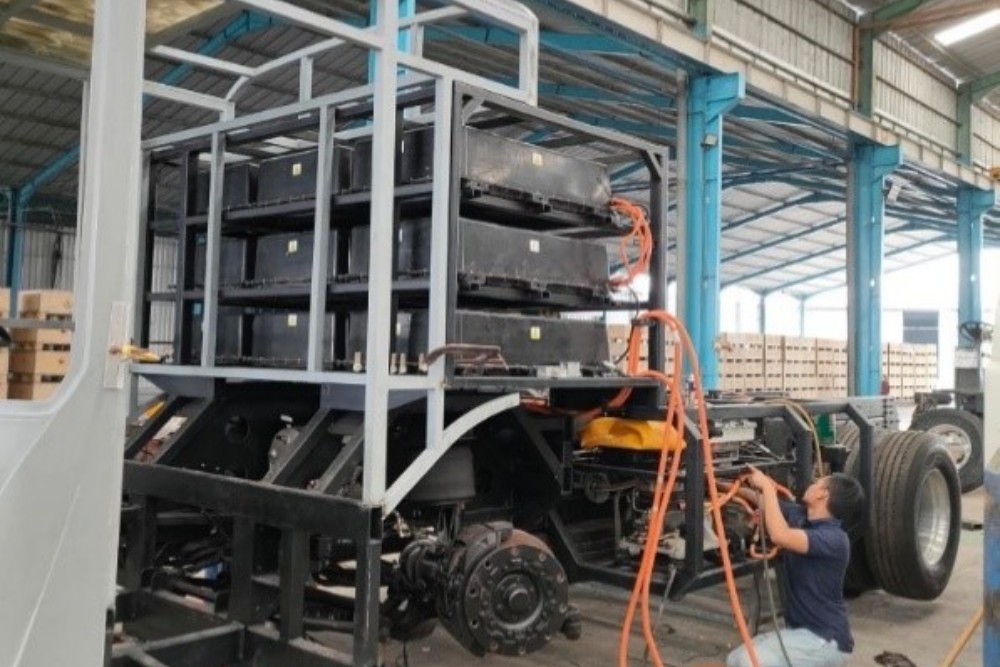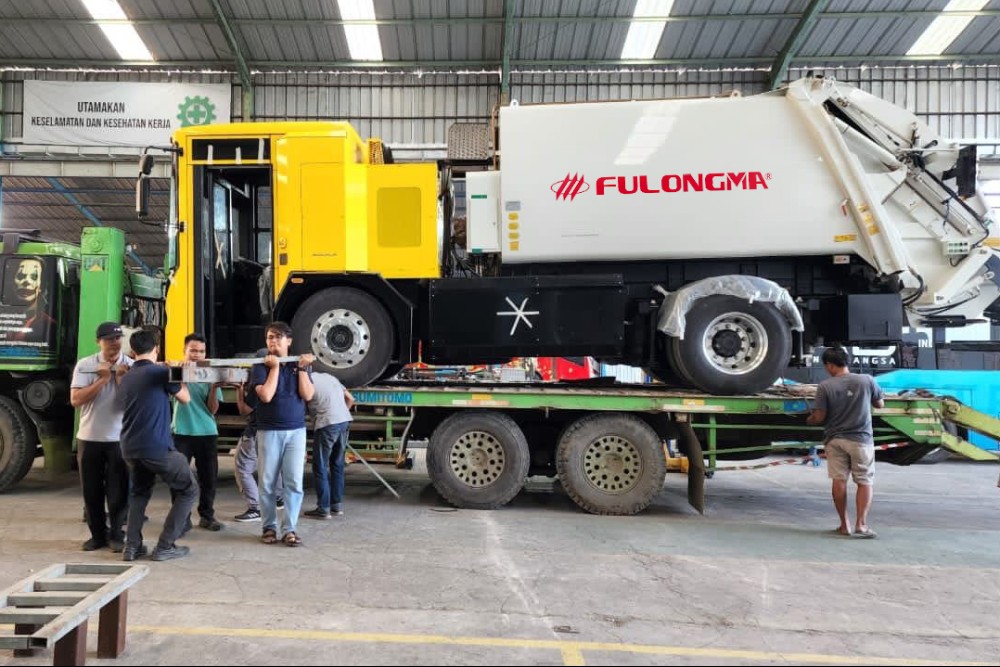 The picture shows the FULONGMA garbage compactor truck being prepared before its debut
With one of the highest rates of car ownership in Southeast Asia and a sizable population, Indonesia is moving toward electrification. While the percentage of people who own electric vehicles has consistently been low, Indonesia has sold an average of one million vehicles annually over the past ten years. Indonesia has experienced severe air pollution in recent years due to burning of crops, industrial pollutants, and automobile emissions. The nation has recognized an opportunity to make the change amid both global industry trends and domestic factors.The Indonesian government has implemented a significant reform of industrial policy in an effort to lessen the country's reliance on imported oil and reduce carbon emissions. Electric vehicles have been designated as a priority area for development, and a number of preferential policies and incentives have been introduced, including sanitation vehicles in the public sector.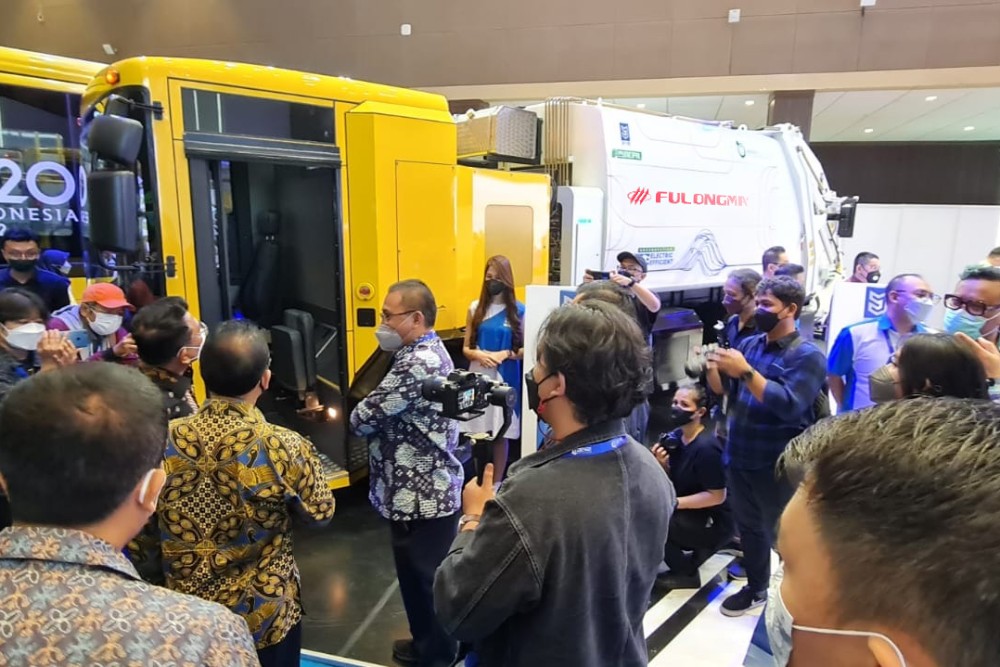 Picture shows the garbage compactor truck of FULONGMA at the exhibition
The introduction of the FULONGMA garbage compactor truck in Indonesia demonstrates the brand's global presence and cutting-edge technological, as well as the ability of the company's sanitation equipment to adapt to local requirements around the world. FULONGMA Group has been actively "going out" as part of China's national strategy over the past two years, actively investigating the global market, accelerating business operations and domiciles, continuously accelerating technological innovation and service upgrades, and dedicating itself to producing greener, more intelligent, and advanced quality products for international customers to support the development of low-carbon sanitation around the world.