On November 18, 2021, with the joint efforts of all participating units, the Liuzhi Special Zone Food Waste Collection, Transportation and Disposal Project successfully completed civil construction, the improvement of supporting facilities and the linkage debugging, and the milestone node goal was reached on schedule. The first truck of waste The smooth feeding indicates that the Liuzhi Special Zone Food Waste Collection, Transportation and Disposal Project has entered a new stage of final overall commissioning.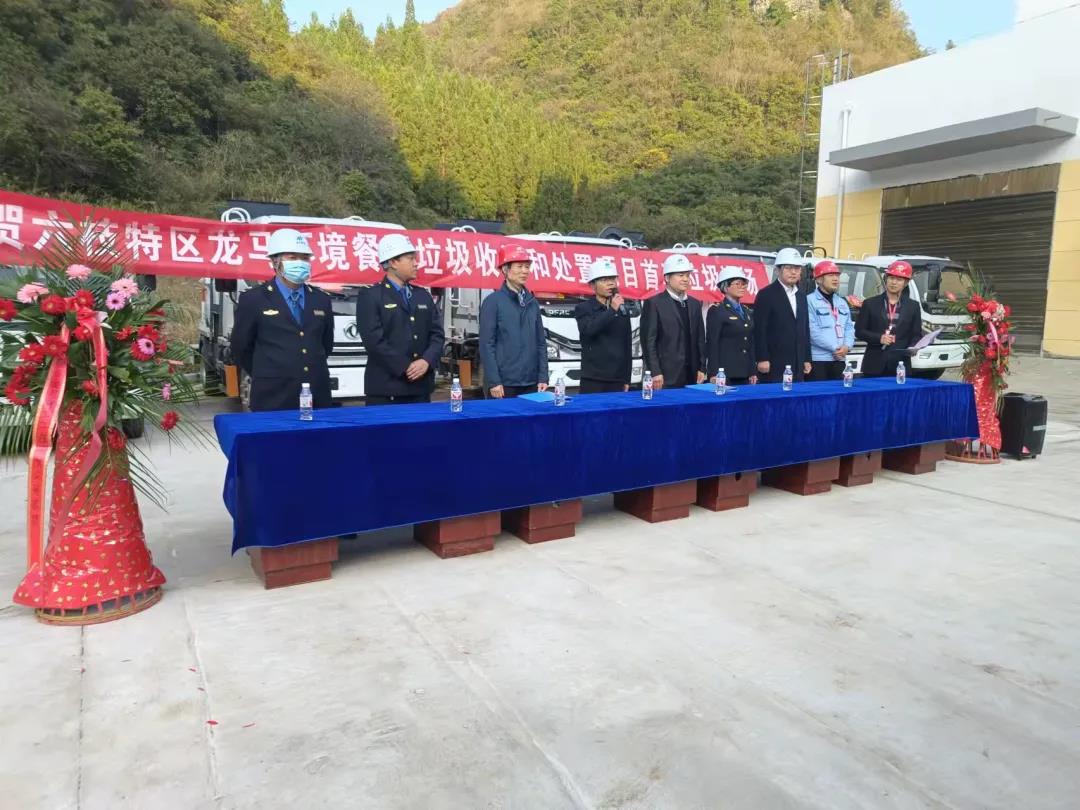 1. Feeding ceremony
First of all, Shen Jiaqing, Chairman of the Supervisory Committee of Longma Sanitation and Chairman of Liuzhi Special Zone Longma Environmental Engineering Co., Ltd., will report on the construction, operation, and social benefits of this project, and strive to make this project "precise, special, strong, excellent and beautiful" The benchmark for food waste treatment plants.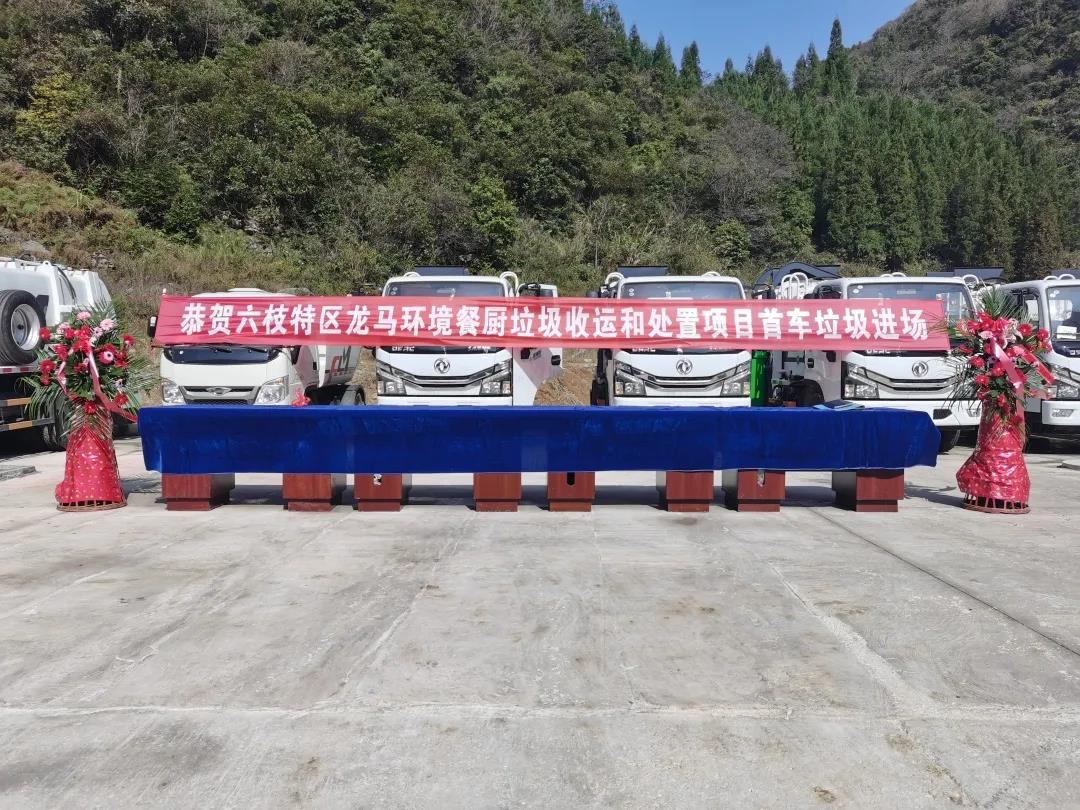 Subsequently, Zou Ronghui, director of Liuzhi Special Administrative Region Urban Comprehensive Administrative Law Enforcement Bureau, on behalf of Liuzhi Special Administrative Comprehensive Administrative Law Enforcement Bureau, expressed warm congratulations on the completion and operation of this project. The official commissioning of this project marked solid progress in waste classification in Liuzhi Special Economic Zone. The first step has truly realized the "reduction, resource utilization, and harmless" treatment of garbage, which has played a very important role in alleviating the disposal of garbage in the whole district.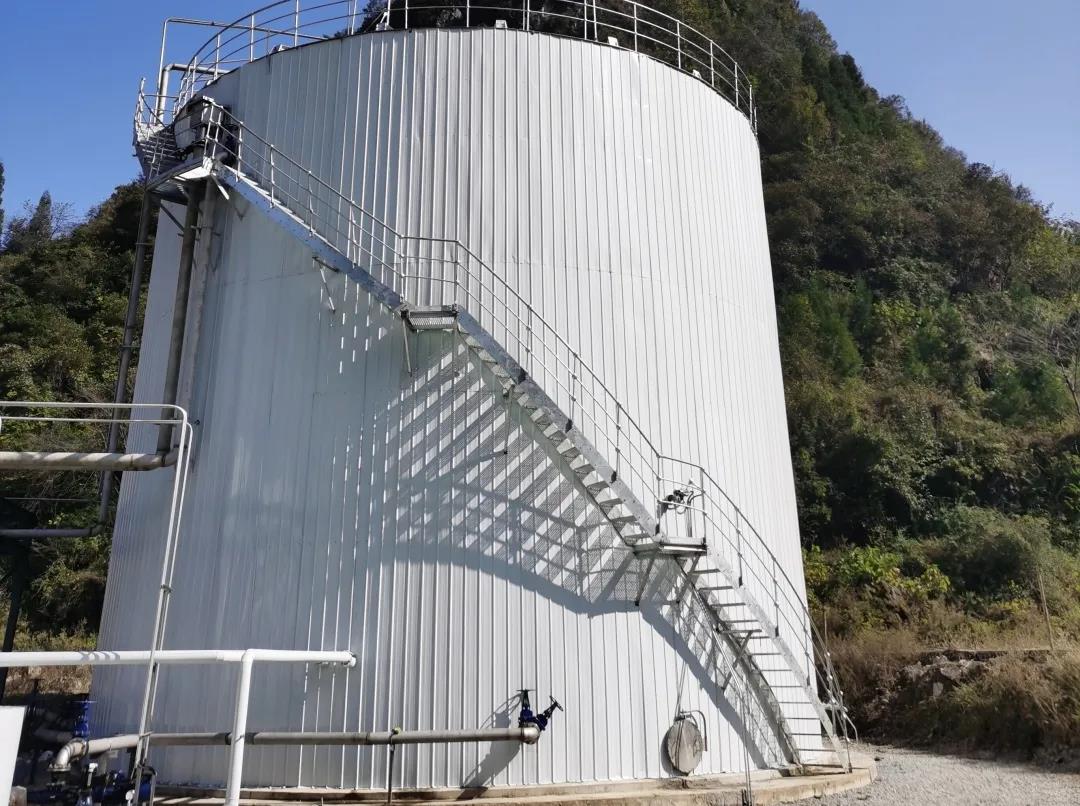 Finally, the feeding ceremony was announced by Zhang Bin, deputy district governor of the Liuzhi Special Zone People's Government, and was officially launched under the witness of Liuzhi Special Zone Urban Management Comprehensive Administrative Law Enforcement Bureau, Liuzhi Special Zone Service Center, and other leaders and related leaders of Longma Sanitation.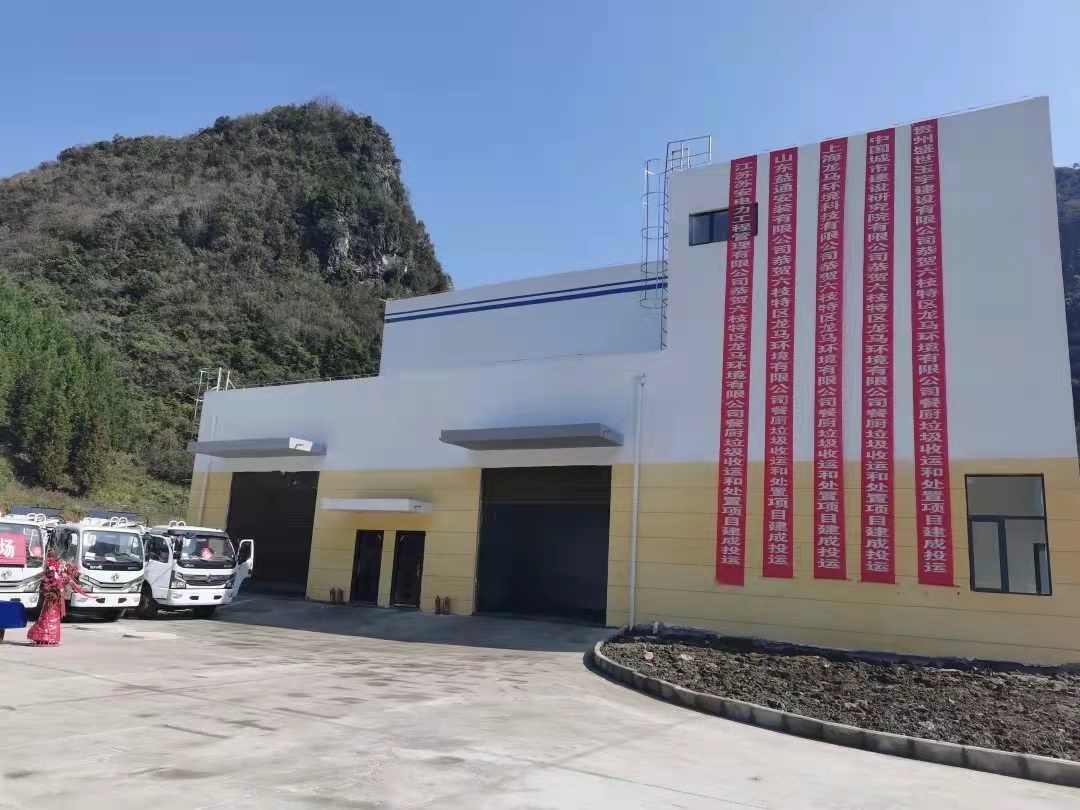 2. Project introduction
The Liuzhi Special Zone Food Waste Collection, Transportation, and Disposal Project is part of the Liuzhi Special Zone Urban and Rural Domestic Waste Collection, Transportation, and Disposal PPP Project. The project covers an area of ​​16 acres and has a daily processing capacity of 50 tons of food waste and 15 tons of municipal sludge. The project cycle is 27 years (1 year construction period + 26 years operation period), with a total investment of 37.5 million yuan, adopting anaerobic fermentation processing technology. The project construction includes food waste collection and transportation system, pretreatment system, grease treatment system, and deodorization system, Anaerobic fermentation system, sludge treatment system, biogas storage system and supporting facilities.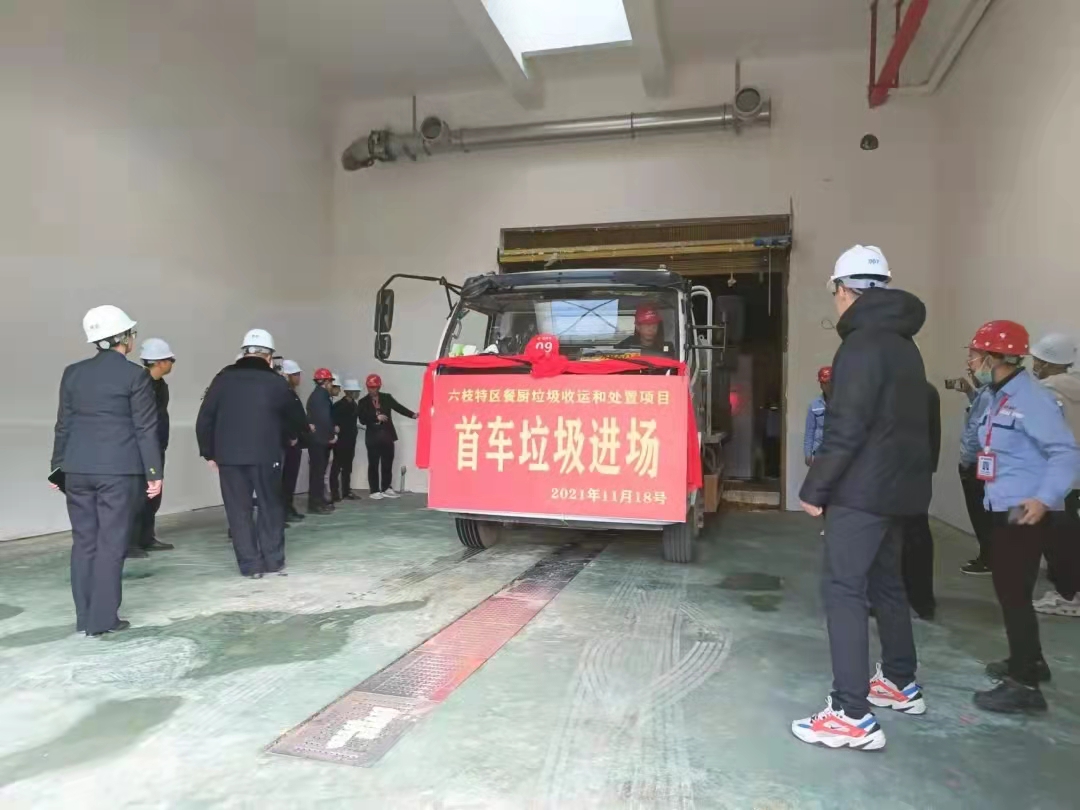 The Longma Environmental Sanitation Solid Waste Division is responsible for the overall process design and equipment general contracting of this project. The process is a completely independent design, and the main equipment is self-developed and self-made. It has high sorting efficiency, high oil extraction efficiency, high impurity removal efficiency, a high degree of automation, and organic matter. Advantages of low loss.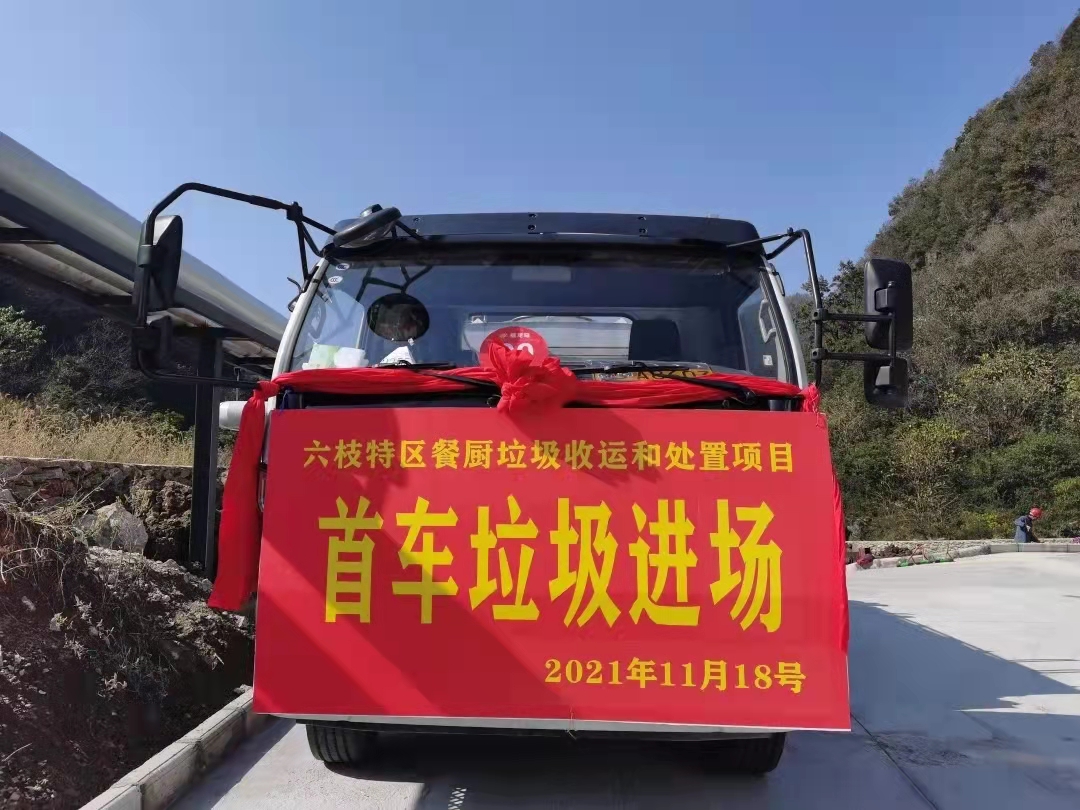 From feed commissioning to full-scale operation, we need to continue to overcome difficulties. Longma Sanitation will continue to exert the spirit of hard work and longma, go all out to do a good job in project commissioning and operation, steadily and efficiently promote various tasks, and strive to achieve production and results as soon as possible. And continue to improve the terminal disposal of food waste in Liuzhi Special Zone, realize an effective closed-loop of waste classification and disposal, and actively explore multi-mode resource recycling methods on the basis of stable operation, deeply explore the new value of waste classification, and highlight the collection of food waste. The system advantages of disposal interpret the ecological concept of green new energy.