The sewage cleaning and suction truck are also called the combined dredge vehicle. The vehicle is a new type of sanitation special vehicle that combines the functions of a high-pressure cleaning vehicle and a sewage suction vehicle. It is used by the property community; its highlight function is to dredge the sewer blockage area that cannot be reached by manpower, so it is called a joint dredging vehicle. The other functions of the car are floor washing, sewage suction, and drainage, landscaping, etc. It can be used for high-pressure pipe cleaning, and the car is dual-purpose, saving money and labor, and economical.
01. Detail display of high-pressure cleaning and dredging vehicle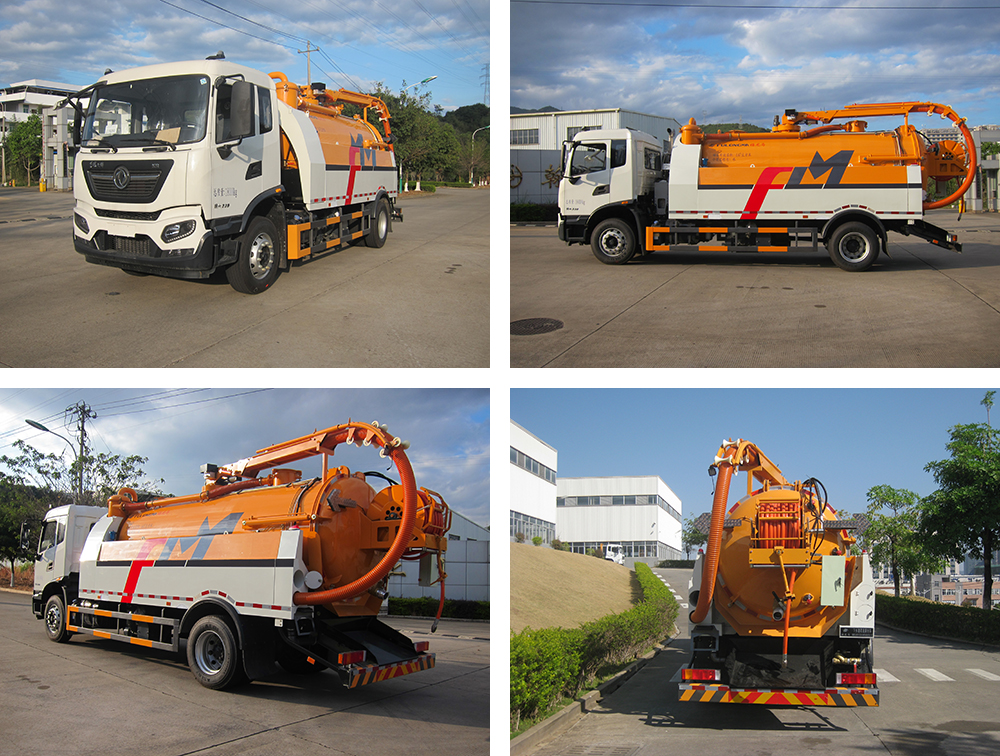 02. Installation configuration of high-pressure cleaning and dredging truck:
1. Standard configuration: The tank body is made of genuine WISCO Q235 manganese steel, with an effective volume of 6.47m³, with a sandwich power take-off device and a 16-21MPa high-pressure pump imported from Italy, and a well-known domestic supporting kit: hydraulic drive system and hydraulic drive reel.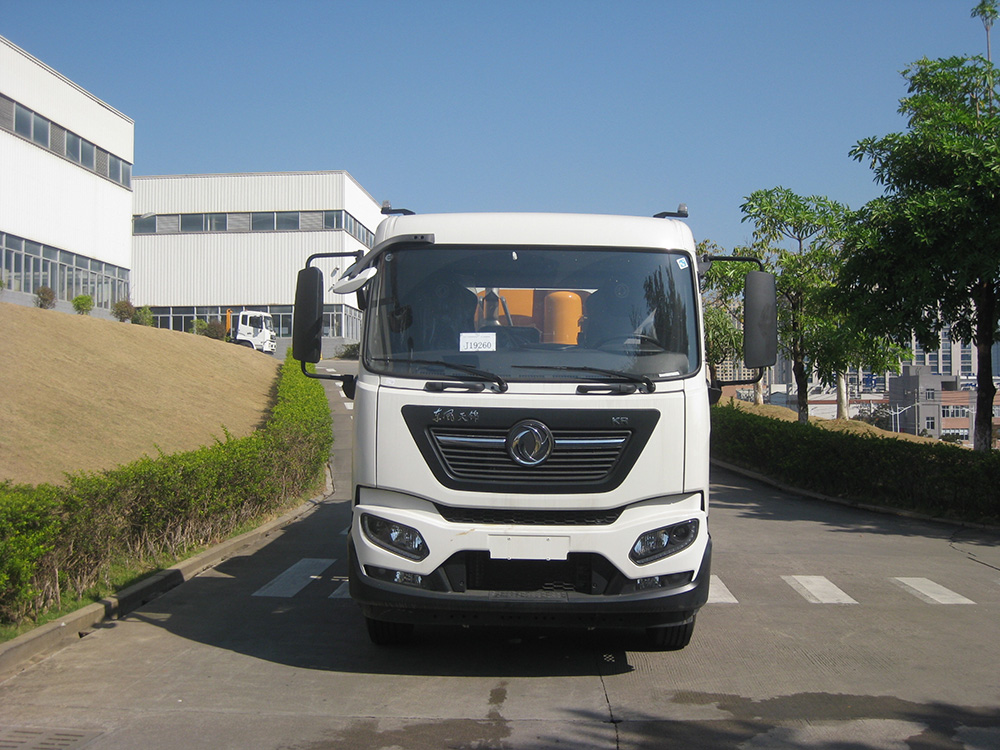 2. Additional: with two side rolling gates, 60m ¢ 19 high-pressure hosen, high and low water level alarms, 10 different specifications of carbon steel nozzles, manual and electrical control operations, tanks, and all accessories are backed with anti-rust paint Craft.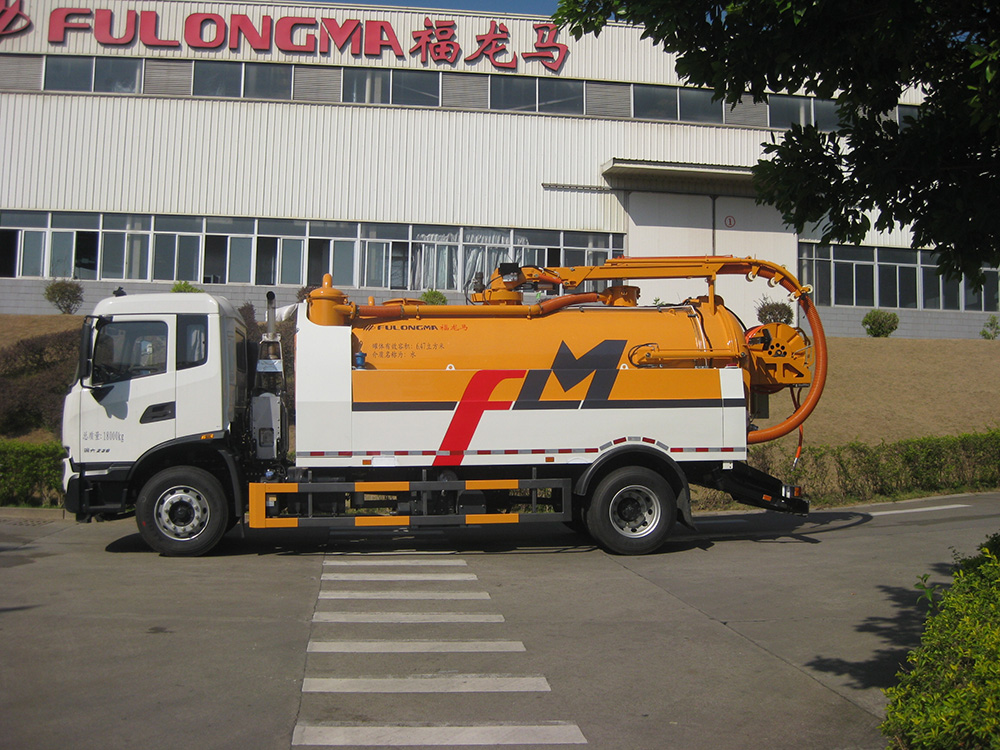 3. Optional: sprinkler, green sprinkler, front washing, rear spraying, side spraying, snow shovel, hydraulic lifting platform, guardrail cleaning brush, etc.
03. The advantages of high-pressure cleaning and dredging vehicles:
1. The tank body is formed by a 9.5m large rolling mill at one time. After forming, it needs to pass the high-pressure gas leakage test, so the tank body has the characteristics of high strength, stable center of gravity, and firmness. Sealed, stable, and safe vehicle transportation.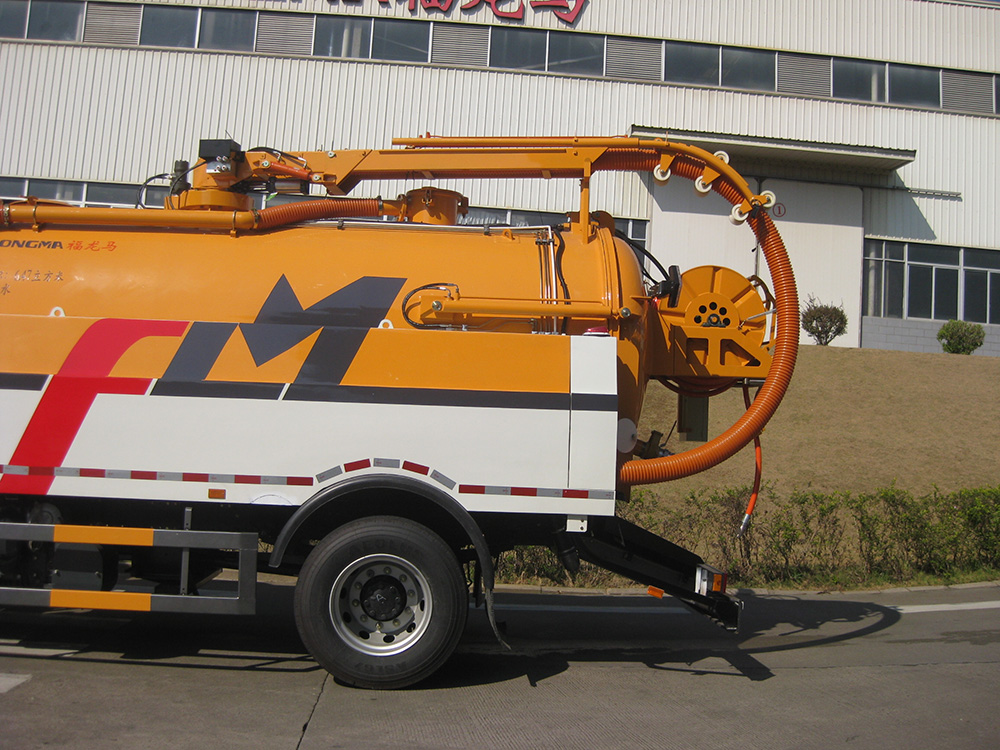 2. The high-pressure pump has the advantages of strong jet flow, long continuous operation time, compact structure, small volume, lightweight, and high efficiency.
3. The high-pressure cleaning water pipe has undergone rigorous testing of sandblasting pressure and pulse times, and has the characteristics of high-pressure resistance and burst resistance.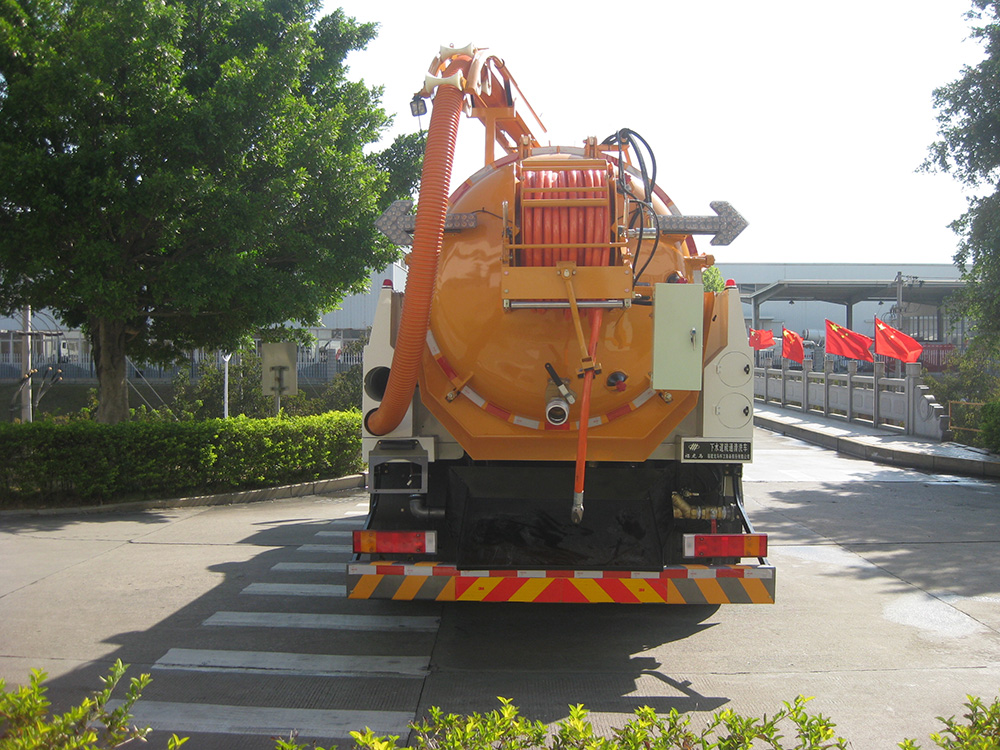 4. The high-pressure nozzle has the characteristics of no scattering, stable flow, small pressure loss, no corrosion, fan-shaped or cylindrical shape, and long life.
5. The car is composed of automobile chassis, power take-off, driveshaft, vacuum sewage pump, water-gas separator, multi-way reversing valve, clean water tank, window, vacuum pressure gauge, pipe network system, etc. It has the characteristics of high suction efficiency, self-priming, and self-draining, and direct irrigation.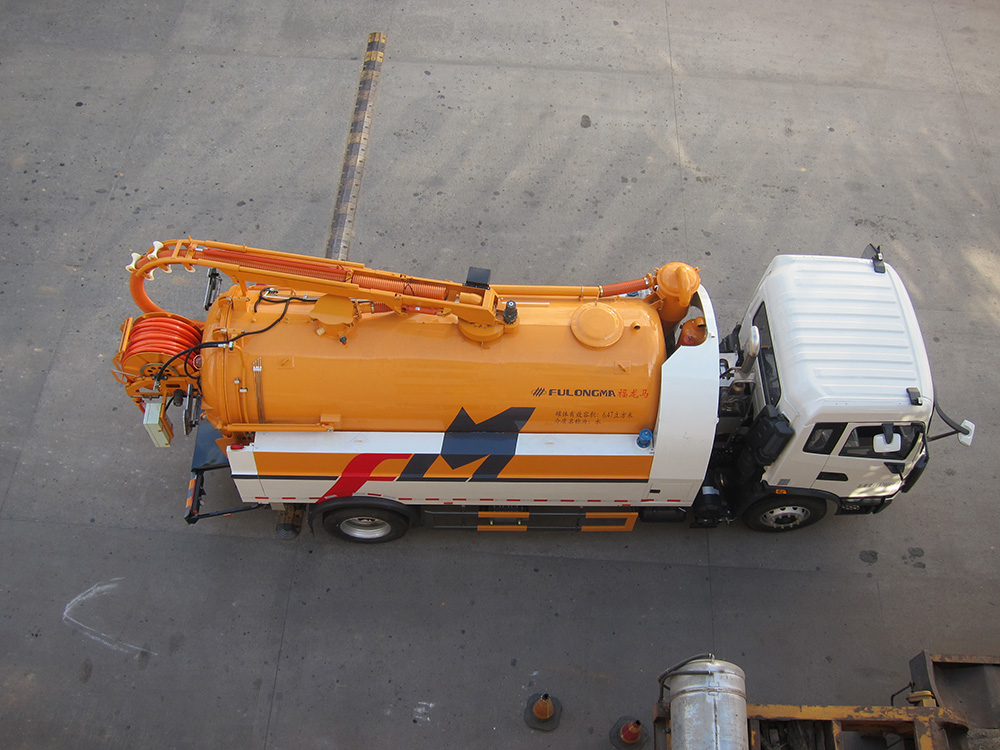 6. The dirt in the tank can be dumped directly through the back cover. The truck is widely used for cleaning and dredging sewers in large, medium, and small towns, sanitation, municipal administration, agriculture, chemical industry, factories and mines, property communities, and other departments. It has the characteristics of large tonnage and a wide range of uses.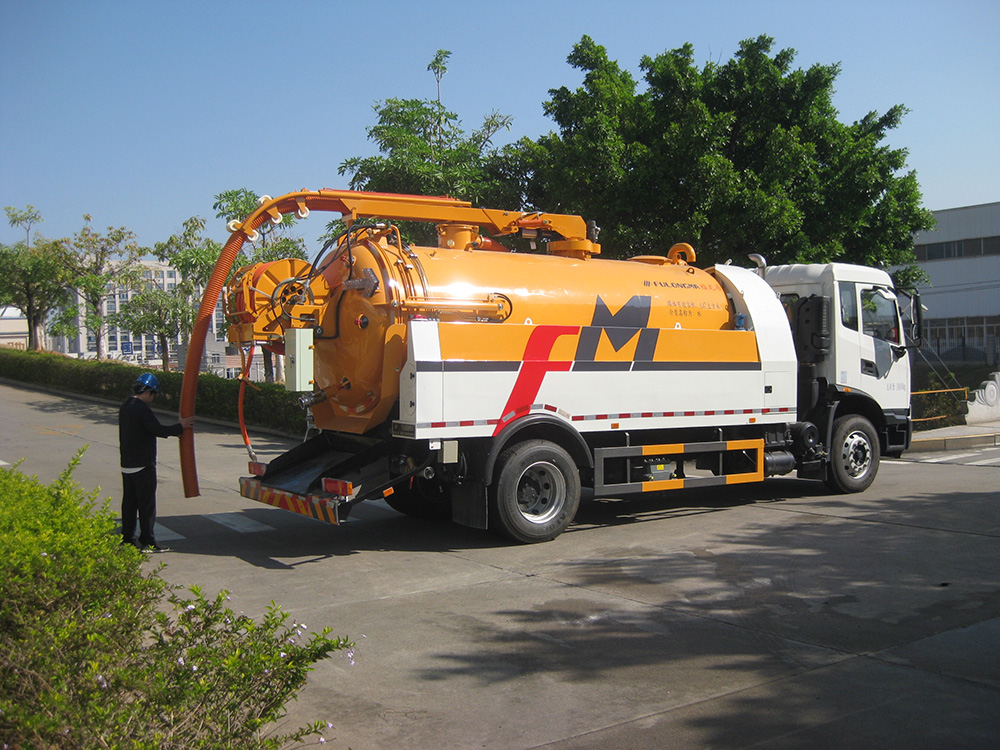 04. The main performance of the high-pressure cleaning and dredging vehicle:
1. Good driving comfort: It adopts Dongfeng Class II vehicle chassis modification with emission up to the national Ⅵ standard, with small overall dimensions, small turning diameter, and small floor space during operation.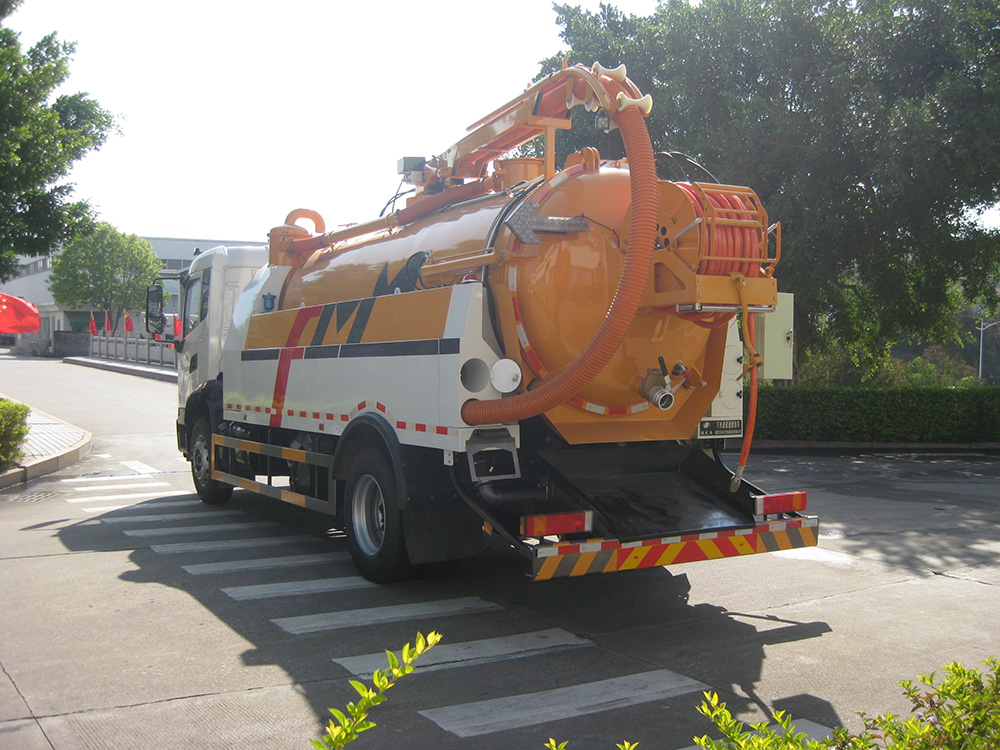 2. Fuel-saving, high-efficiency, and economical: using the original imported OMSI full-power power take-off from Italy, the power of the chassis engine is transmitted to the imported high-pressure water pump and the imported Roots air-cooled vacuum pump (the air-cooled vacuum pump is small in size, light in weight, and does not require a cooling water tank. ), without the auxiliary device.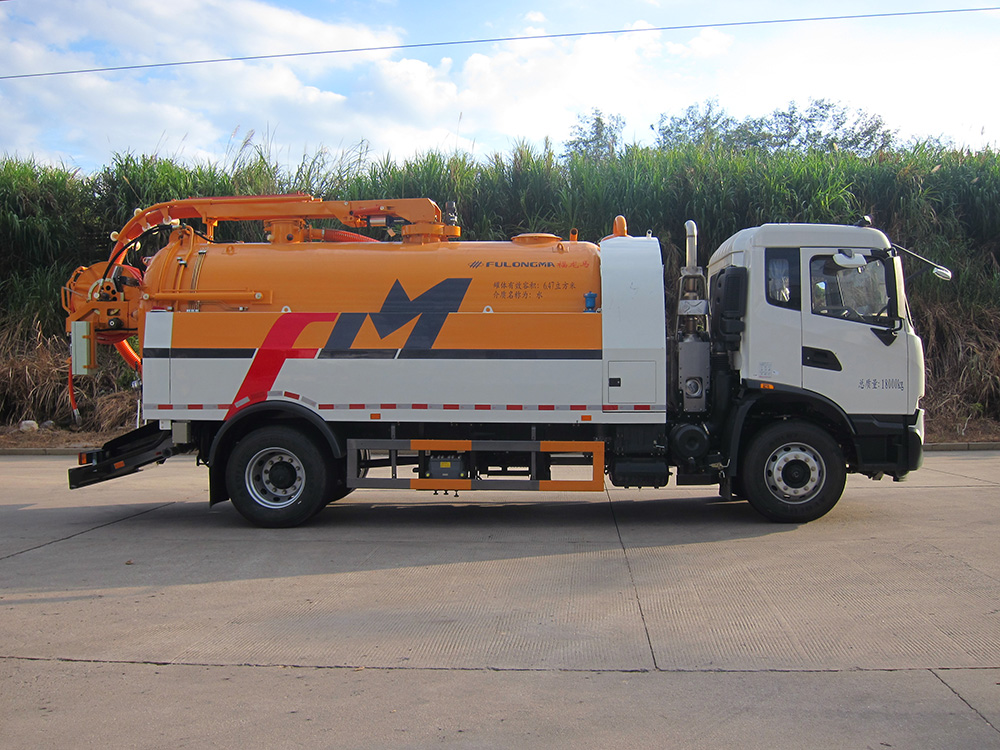 3. Convenient cleaning: spray guns and waterway quick-release joints are provided, which can be quickly connected to the spray gun for cleaning operations. There is a tank body self-cleaning device in the sewage tank, and the tank body can be self-cleaned when the sewage tank is unloaded.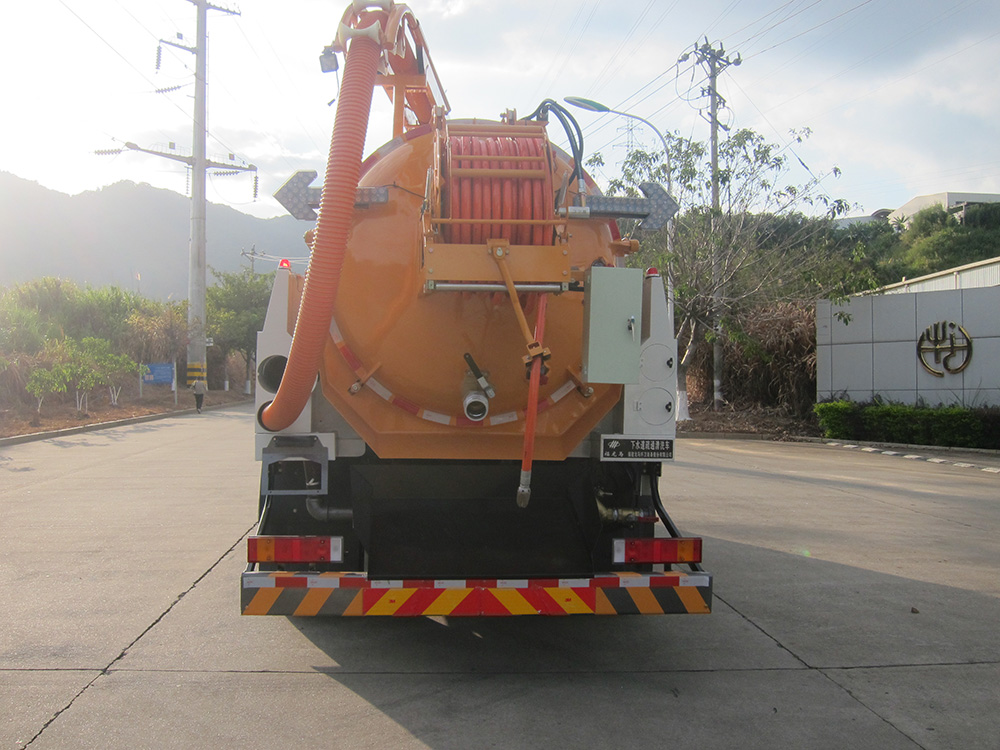 4. Complete functions and high working efficiency: The car integrates multiple functions such as washing, dredging, suction, sewage filtration and reverse discharge, which can effectively reduce the number of vehicles and personnel and the number of round trips, which can greatly improve work efficiency, save time and cost.
05. High-pressure cleaning and dredging work video