FLM5180ZXLDF6 is a fully sealed rubbish truck developed by the company according to the market demand for sanitation. The vehicle adopts Dongfeng commercial class II chassis, modified with rubbish container, subframe, hydraulic system, pneumatic system, electrical system and other components. It adopts Dongfeng Cummins B6.2NS6B230 diesel engine with rated power of 169kW and rated speed of 2300r/min, and the emission reaches the national six standard. The vehicle is versatile, aesthetically pleasing and has superior performance in terms of efficiency, environmental protection and reliability.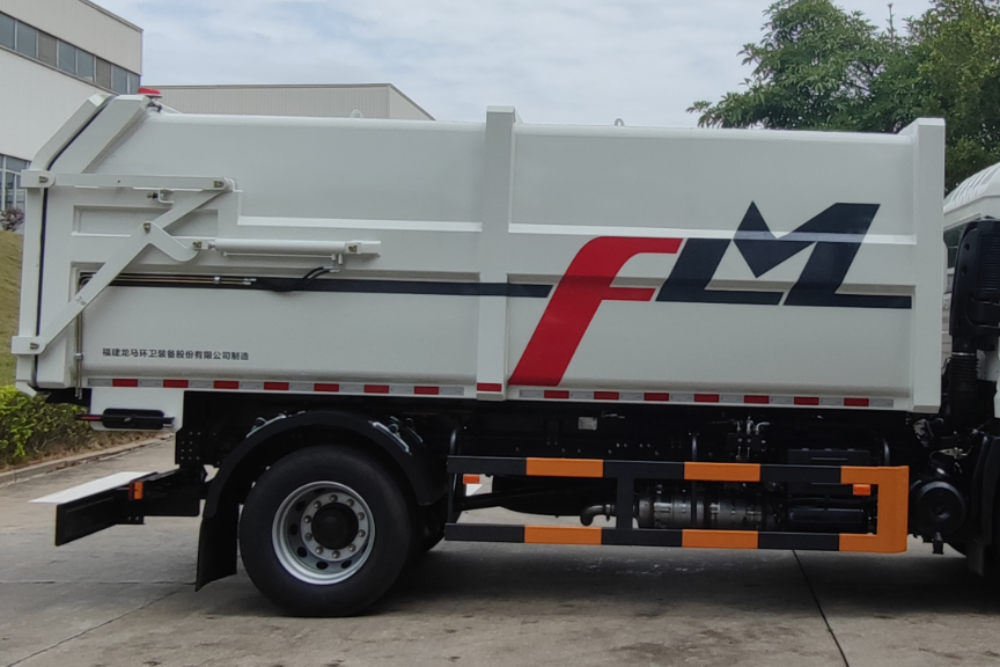 The hydraulic system is an open system, consisting of gear pump, multi-way reversing valve, liquid-controlled check valve, hydraulic cylinder, hydraulic oil tank and pipeline, etc. The system consists of high pressure oil provided by the gear oil pump into the multi-way reversing valve, through the action of the control reversing valve, the high pressure oil is distributed to the corresponding branch oil circuit, which can individually complete the opening and closing of the rear door, dumpster tipping and reset action. The opening and closing of the rear door is controlled by a hydraulic cylinder. The rear door cylinder circuit is equipped with a two-way hydraulic lock, which is used to keep the rear door moving smoothly; the lifting cylinder has a slow lowering function.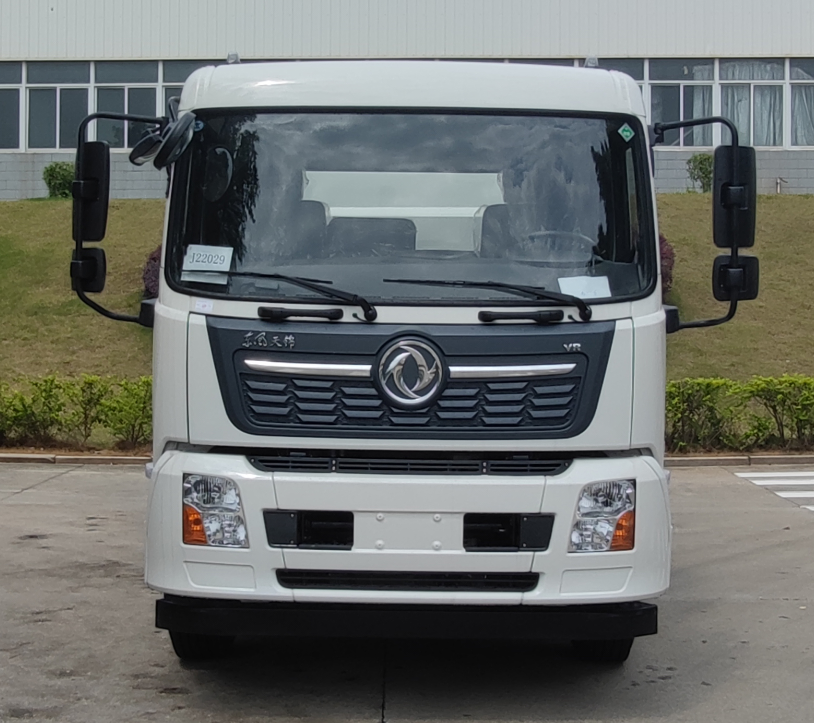 It makes full use of the advantages of electric control, pneumatic control and hydraulic control, and adopts combined electric-hydraulic control. The hydraulic reversing valve has eliminated the jamming phenomenon caused by oil pollution, improving the reliability and efficiency of the rubbish truck.The operator can open and close the rear door and tip the bin in the cab, reducing labour intensity and improving the working environment. The operation of the vehicle is achieved by two operating devices, an operating box in the cab and an operating handle in the right rear centre of the cab.