To solve the common problems in the collection, transportation, crushing, and other aspects of bulky waste, FULONGMA has developed a highly intelligent material shredder that integrates grasping, crushing, and conveying. It is an ideal large-size garbage crushing vehicle for urban sanitation departments, communities, and garbage transfer stations.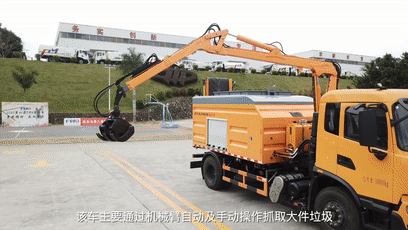 The truck can grab large wastes with a mechanical arm by automatic and manual methods and throw them into a double-shaft crusher for crushing. The crushed material can fall into the conveyor belt and be sent out.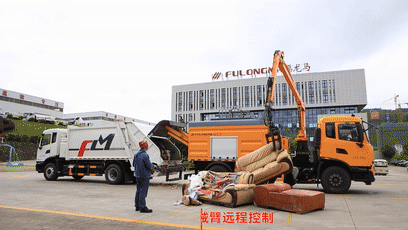 The robotic arm can be remotely controlled, its compound actions can shorten the working time, and it has automatic and manual modes to reduce the difficulty of operation. The equipped infrared anti-collision device can ensure the safety of the operation. It comes with a visualization device, so the operation process can be monitored in real-time from a distance. The configured emergency stop button can stop and start at any time.
The conveyor of the truck can be folded from 0° to 90°, making it convenient to dock with different types of garbage trucks. It is also equipped with anti-dropping devices such as anti-skid falling baffles to avoid safety problems caused by pipe bursts on the conveyor belt.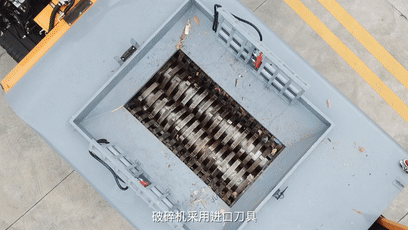 The crusher adopts imported two-way spiral arrangement cutters, which can carry out low-speed, high-torque shearing crushing. The cutter can be disassembled for painting and welding repair. The waste inlet is equipped with a dust reduction device, which can automatically open when the garbage is crushed, reducing secondary pollution. It is also equipped with anti-hydraulic shock and jamming devices to protect the machine.