It can load and unload numerous 240L trash cans at once using a self-created electronically controlled hydraulic liftgate (national patent technology), which lowers labor intensity and increases job efficiency.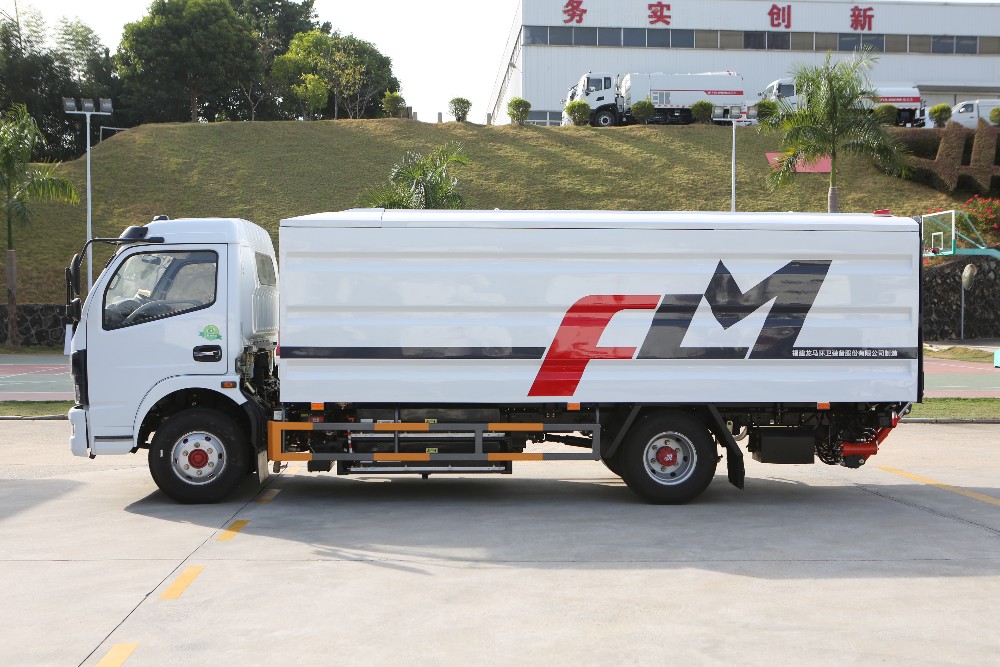 The truck uses a closed compartment with a lifting roof panel, giving it a tidy and attractive appearance and preventing trash from flying around. Operations during a rainstorm can reduce secondary pollutants and sewage generation.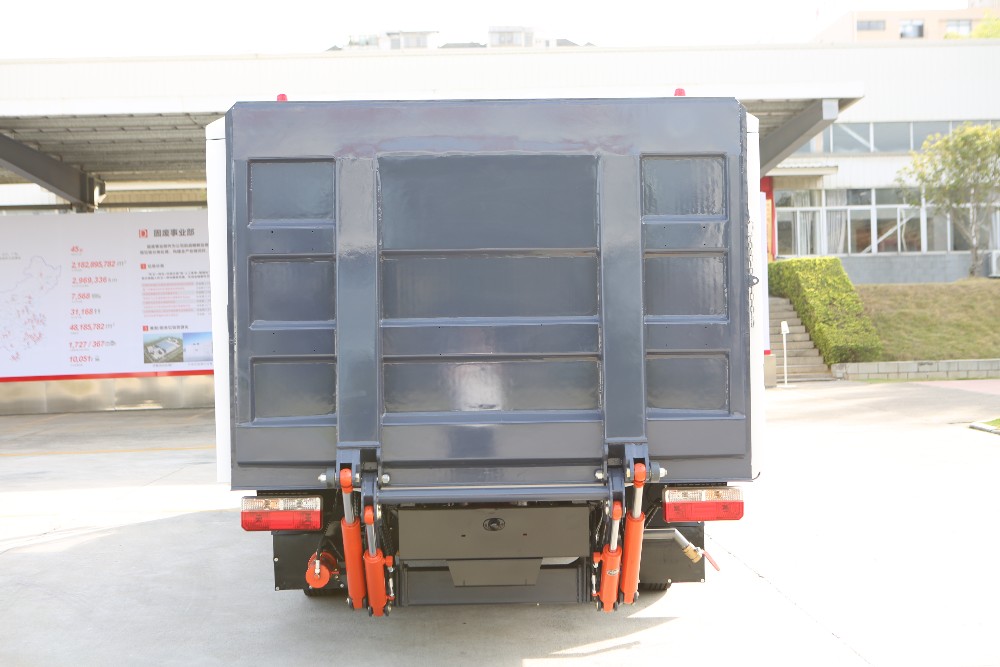 The truck's design includes a lifting roof panel with a cylinder (national patent technology). The height of the cabin after the cover is opened is roughly 1955mm, ensuring that personnel can move around the vehicle with ease. The vehicle's height is 2480 mm when the cover is closed, which is significantly less. Flexible vehicle transfer, vehicle height.
The liftgate uses a descending speed control system (national patent technology), which allows for flexible adjustment of the nail plate's descending speed and increases productivity.
Using a hydraulic power unit, integrated electronic controls, and hydraulic components, the operating system was designed to operate as efficiently and effectively as possible. It includes two wired and fixed electronic control operation modes in addition to an optional wireless remote-control handle.
Multiple measures for safety protection: independent switch on the liftgate power supply, and self-rebound waterproof button for control. When the operation is stopped, the liftgate stops immediately to ensure the safety of operation; stick or install reflective on the liftgate safety prompts and devices such as identification boards, reflective warning flags, and safety chains.