The main structure of the FULONGMA pure electric multifunctional dust suppression vehicle is to install a large-volume water tank, a high-efficiency remote fog cannon system, a low-pressure flushing sprinkler system, a green sprinkler (optional, at the front end of the tank), a hydraulic system, Special operation and walking electric control system are refitted.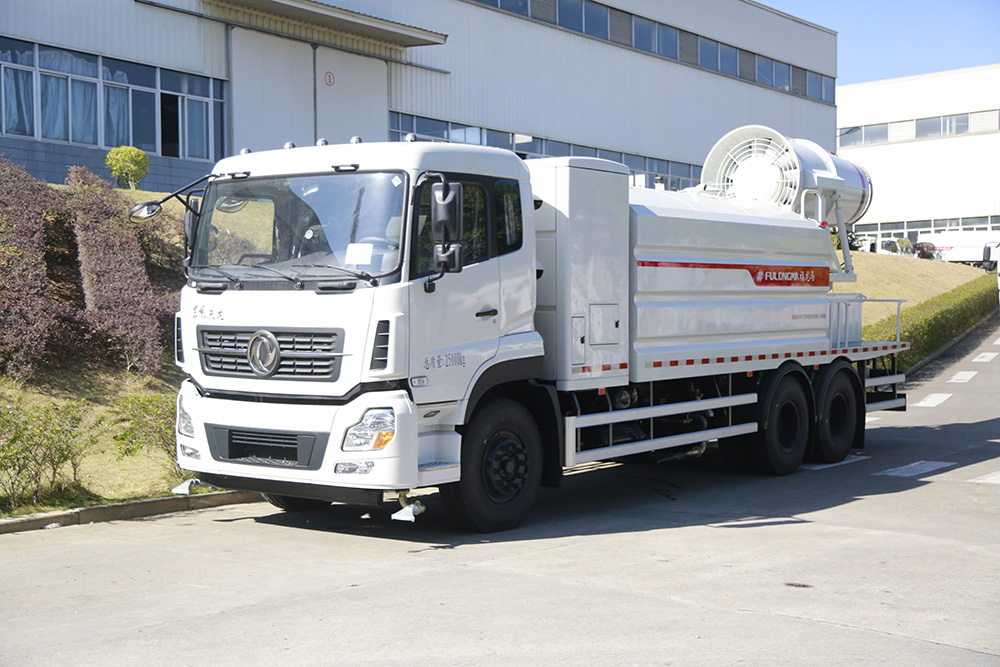 01. Features of pure electric multifunctional dust suppression vehicle
1. Strong skill, long-range, strong penetrating power, strong adhesion of fog particles, wide-coverage, and can achieve precise spraying.
2. The secondary atomization technology uses a specific turbine wind assist device to change the wind direction to form an angle with the flow direction of the mist particles to promote sufficient water atomization.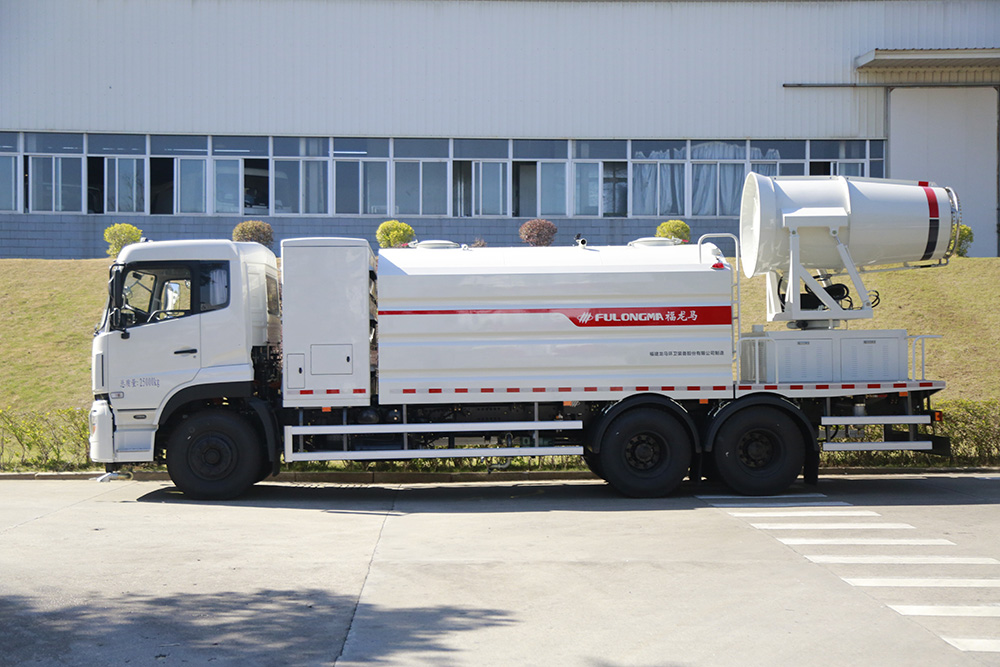 3. The power supply of the supporting pure electric generator set is installed on the transport vehicle, which is flexible in operation, safe and reliable in use, remote control and manual control operation, and the horizontal rotation spray angle can be controlled and adjusted at will.
4. High working efficiency and fast spraying speed; when spraying water to remove dust from the storage yard that is easy to cause dust, the sprayed mist particles are small, and when it comes in contact with the floating dust, a wet mist is formed, which can quickly suppress the dust Settling, the settling rate of fog can reach 95%.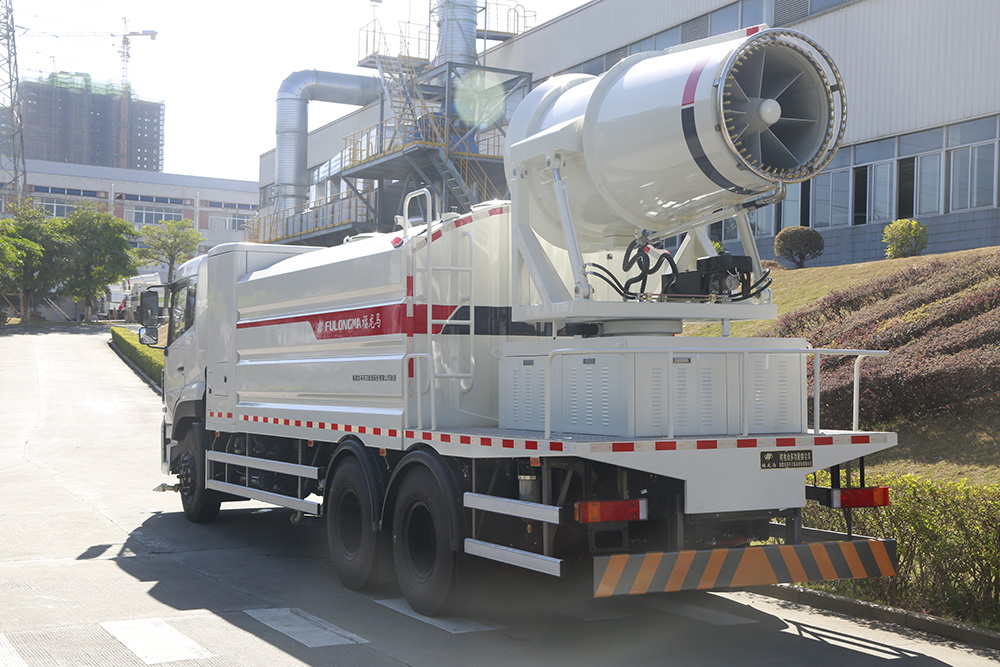 02. Advantages of pure electric multifunctional dust suppression vehicle
1. Durable tank body: The tank body adopts finite element analysis method to optimize the design, makes full use of the vehicle-mounted space, the water tank has a large volume, and has passed strict tests. The inside of the tank body is treated with anti-corrosion and rust prevention, which is more durable.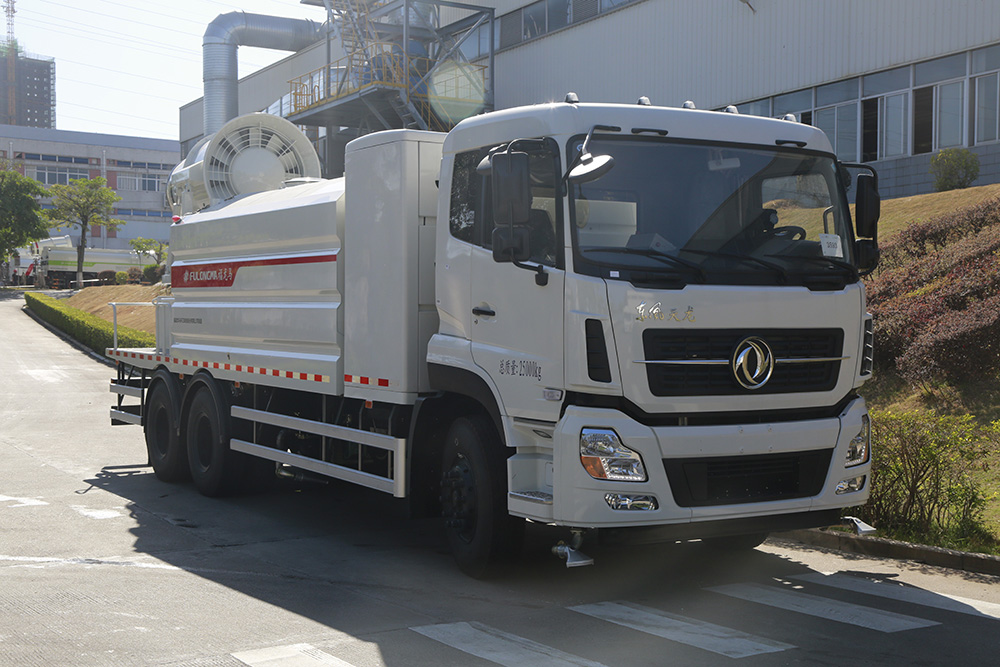 2. Circuit safety: Fog cannon electric control box circuit, professional electrician assembly, safer, relatively high safety factor, not easy to cause leakage and short-circuit accidents, the sprayer is equipped with an emergency stop button, the operation is safe and reliable.
3. Independent patent: Fog gun has independent patent, compact structure, long-range, small fog particles, large coverage area, and can be operated manually or remotely.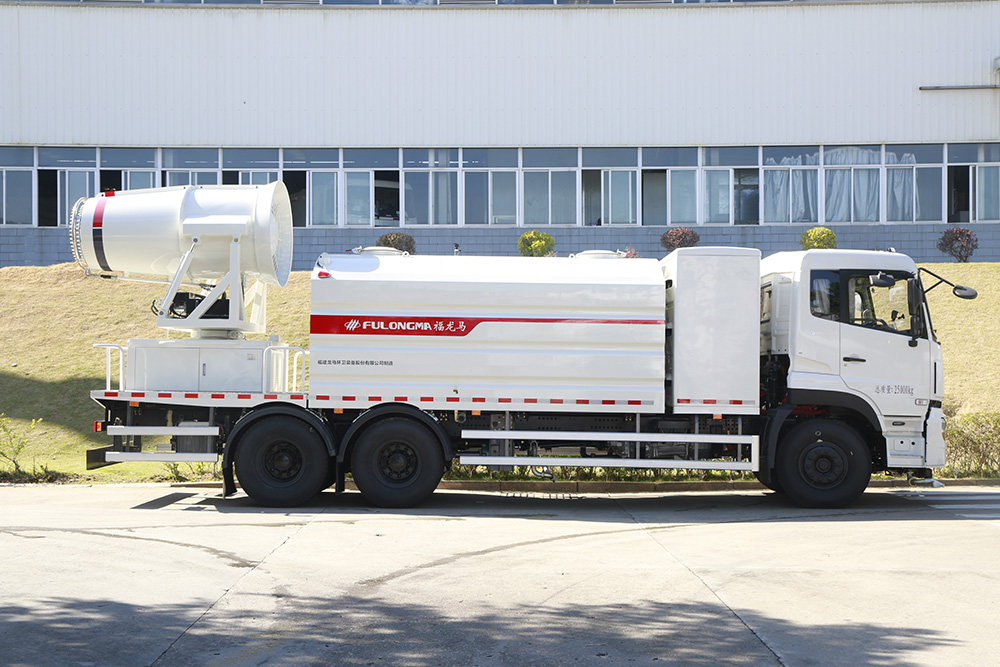 03. Pure electric multi-function dust suppression vehicle function
1. Fog cannon machine: choose the 50-100 meter range of the fog cannon machine according to the needs, driven by a dedicated unit, can be remotely controlled, and operated by 360°.
2. Greening cannon: A greening sprinkler can be installed on the rear working platform (cannon spray shape is adjustable), which can be adjusted straight, heavy rain, moderate rain, drizzle, and can be continuously adjusted.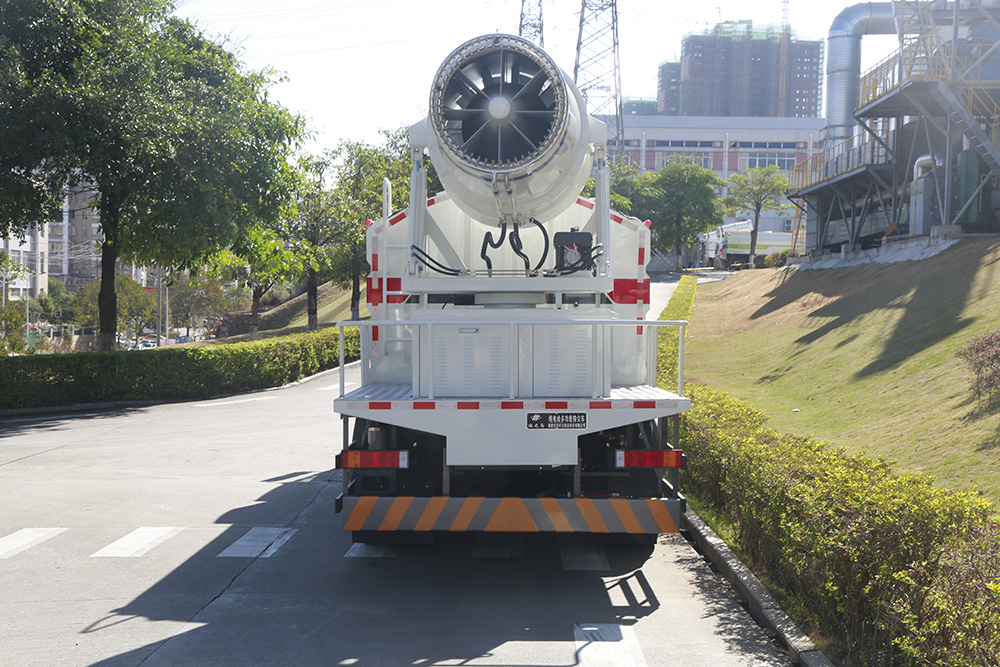 3. Forward rush: Driven by a high-power sprinkler pump to form a direct flow of water column in the opposite state on both sides, which can effectively wash the road surface.
4. Rear sprinkler: There are two fan-shaped sprinklers at the rear of the vehicle, which can effectively reduce dust, cool the road surface, and maintain road construction.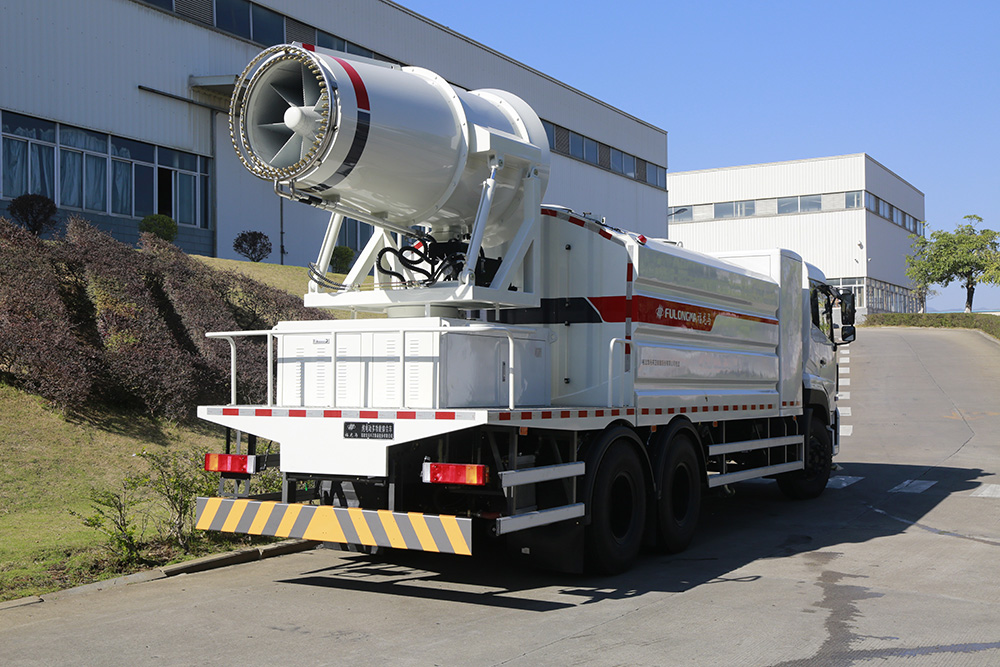 5. Side spray: There are side sprays on both sides of the rear of the vehicle, which can irrigate the vegetation on the roadside.
04. Pure electric multifunctional dust suppression vehicle video