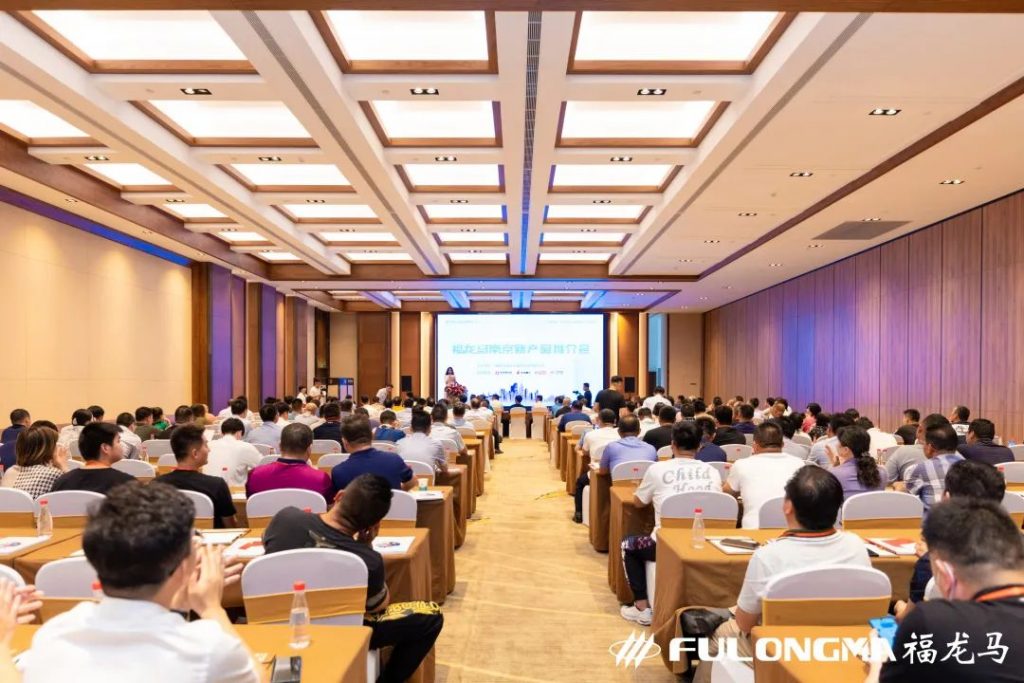 To enhance brand reputation, strengthen exchanges and cooperation, and showcase the latest research and developpment results, the FULONGMA Nanjing New Product Promotion Conference was grandly held in the afternoon of May 27 at the Ziqing Lake Hot Spring Resort Hotel in Tangshan, Nanjing. A total of more than 300 people, including leaders of the environmental sanitation system of Jiangsu Province, heads of environmental sanitation enterprises, and leaders of FULONGMA, participated in this new product promotion conference.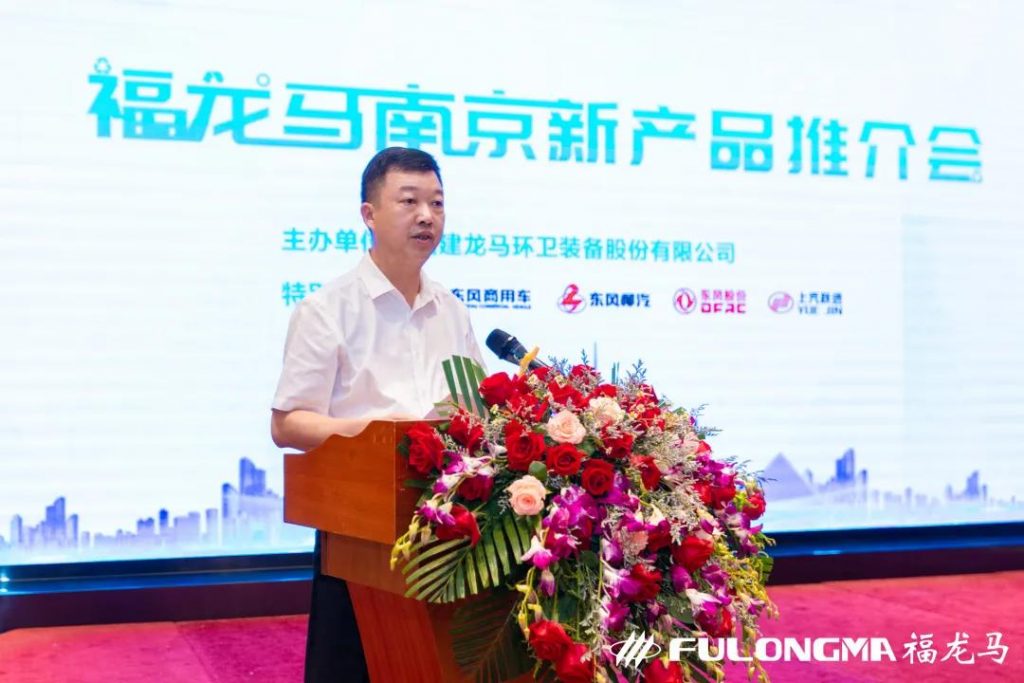 Lin Bingrong, vice president and executive deputy general manager of the equipment division of FULONGMA, stated in the opening speech that in response to the national carbon peak and carbon-neutral call, FULONGMA vigorously promotes the R&D of new energy products, and has formed a completely new energy product series. The remaining new energy models have been listed in the announcement catalog, which can fully meet the needs of various scenarios.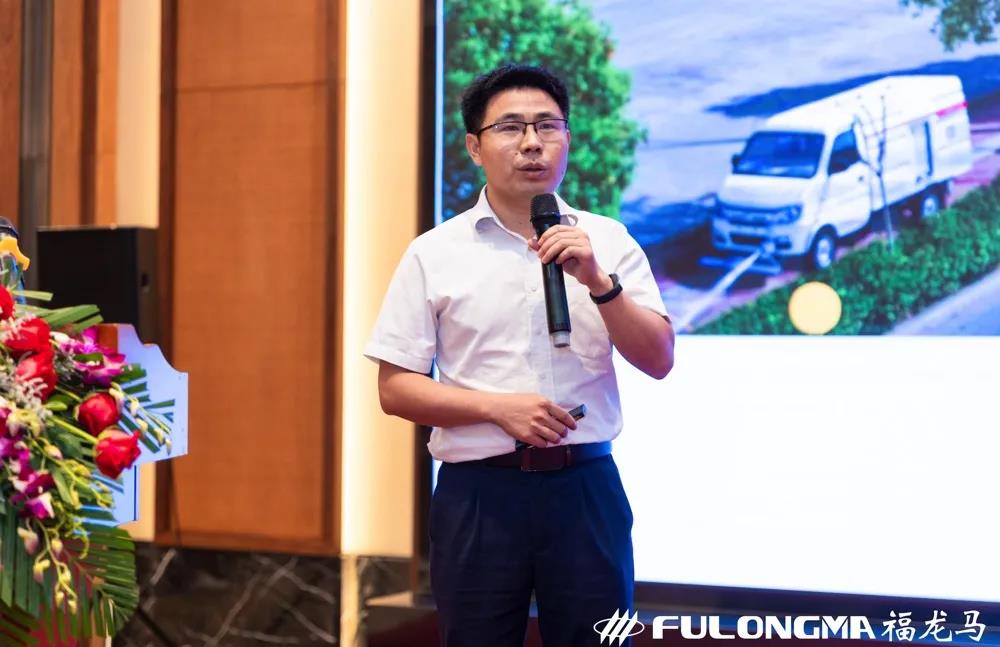 In the product promotion link, the project manager of FULONGMA Technology Center made a wonderful introduction to the latest research and development products including new energy products.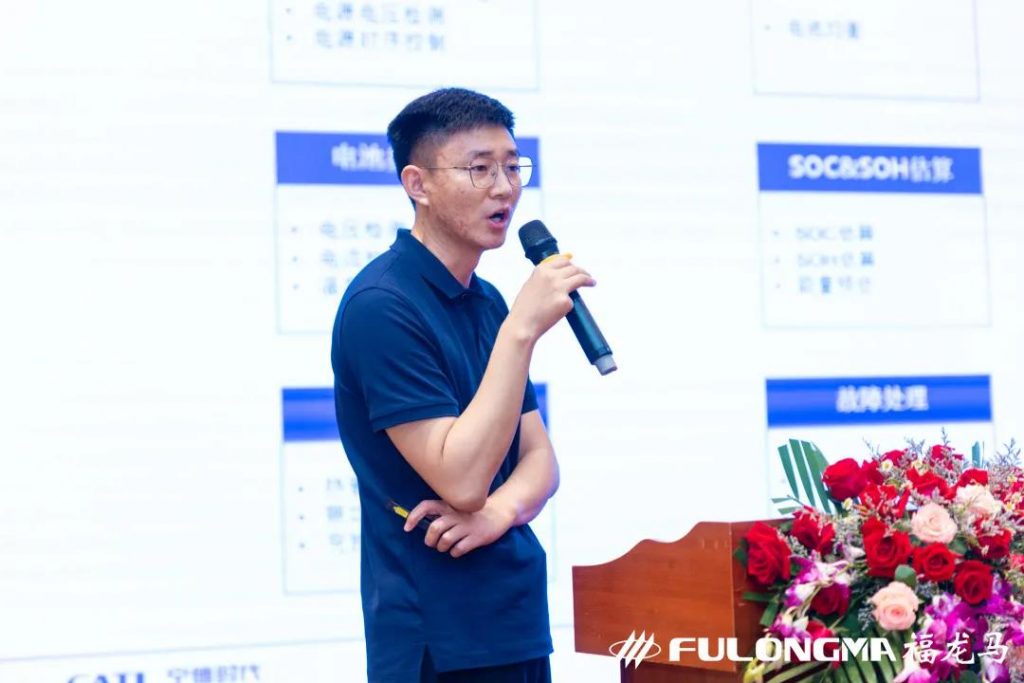 During the period, FULONGMA's strategic partner CATL arranged for after-sales service experts to introduce the basic conditions and usage specifications of CATL batteries.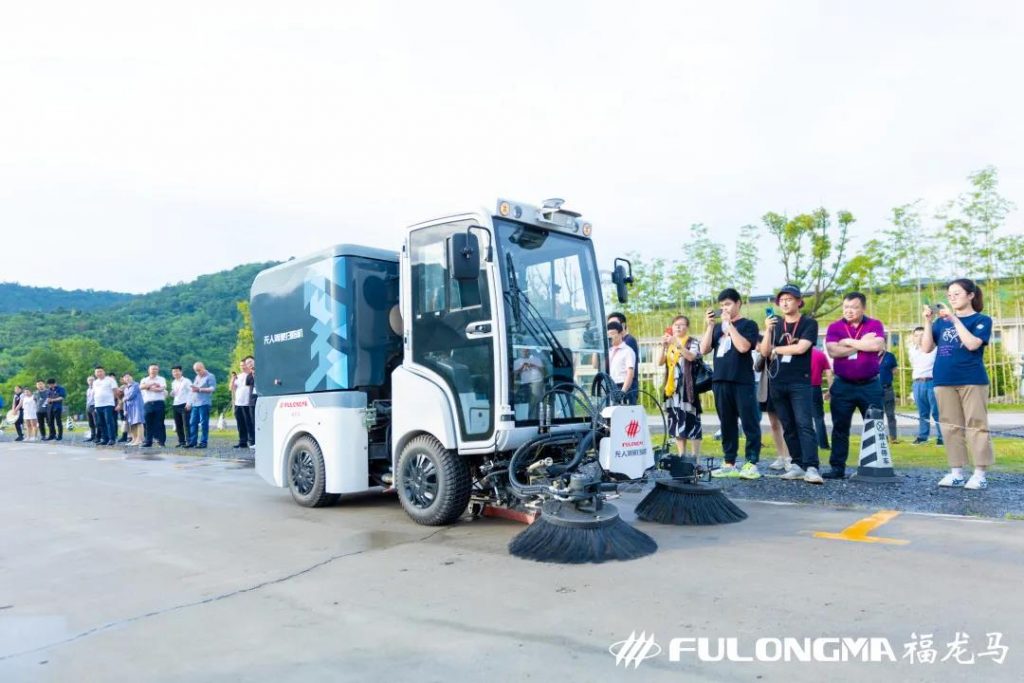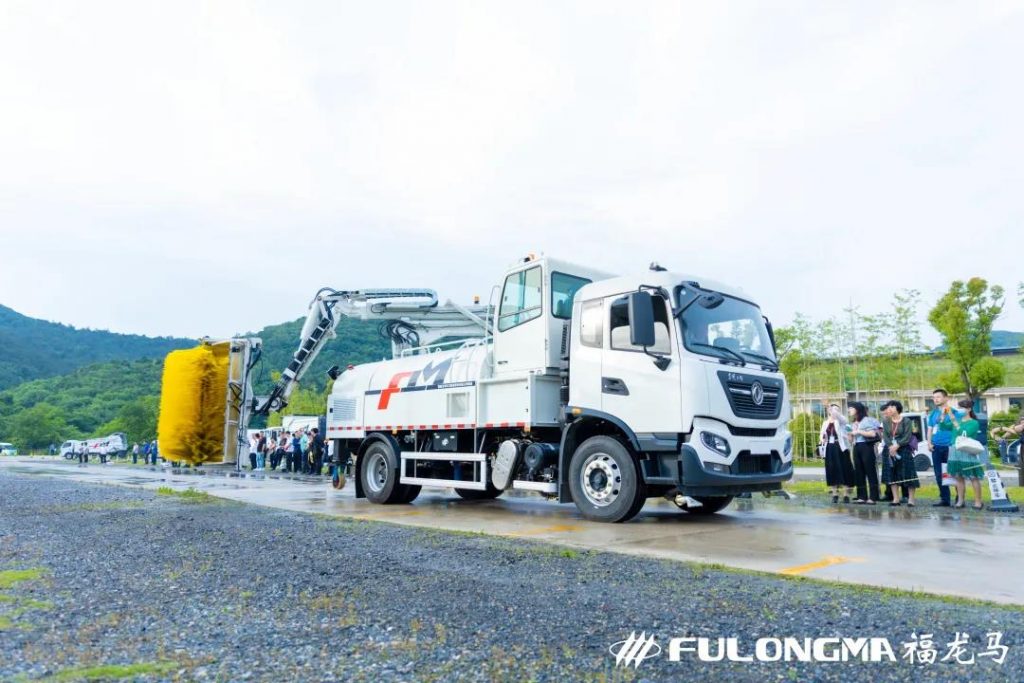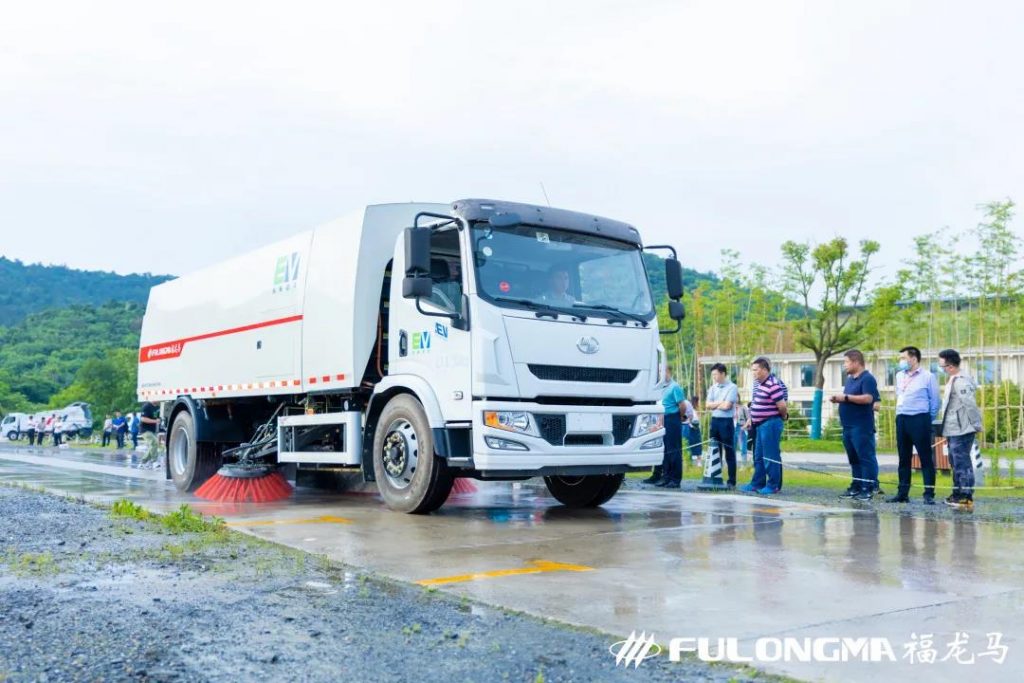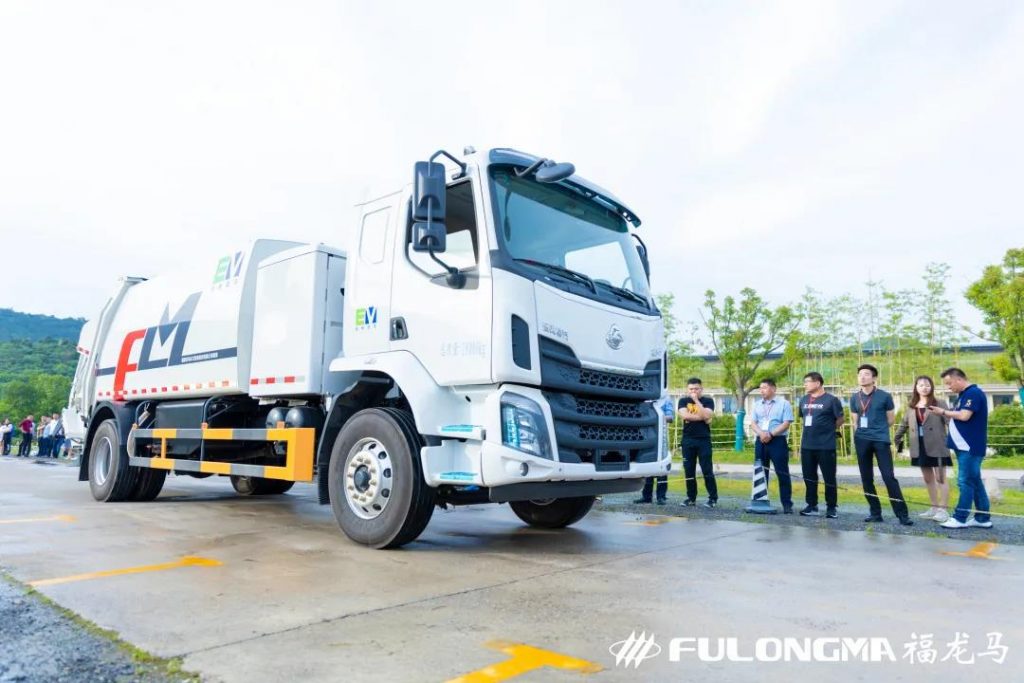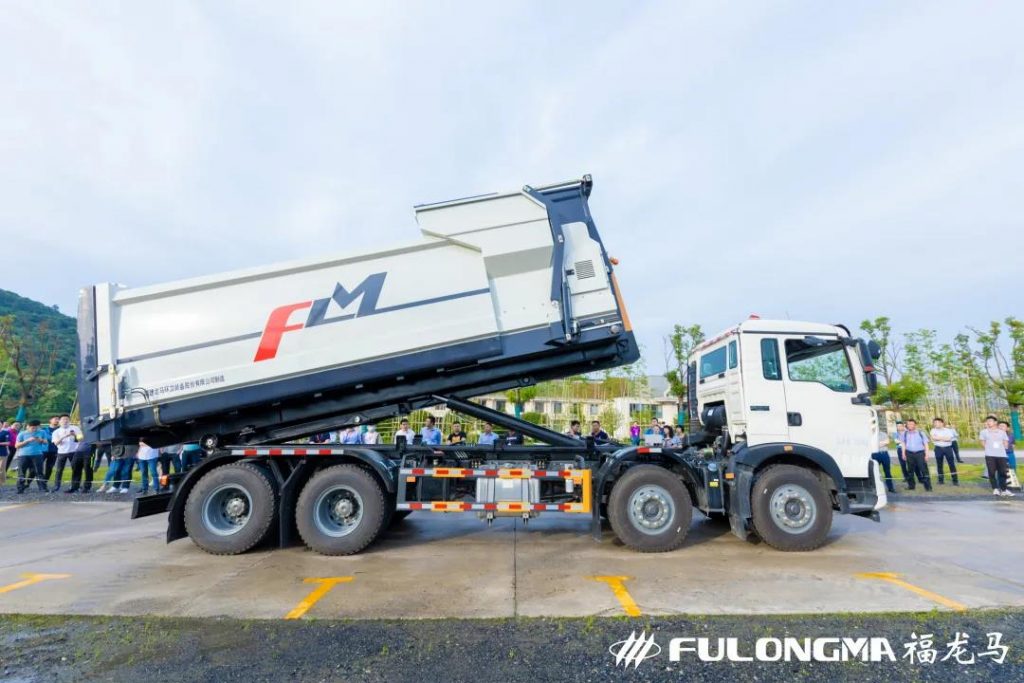 In the product function demonstration section, FULONGMA displayed the electric self-driving road sweeper, electric road sweeping truck, electric high-pressure cleaning truck, electric high-position unloading garbage compactor truck, high-speed street cleaning & sweeping truck, lifted dust suppression truck, wall cleaning trucks, and many other latest products with advanced technology and diversified functions have been highly recognized and unanimously praised by on-site customers.