The 24th IEexpo commenced on April 19th at the Shanghai New International Expo Centre (SNIEC). Fulongma Group, as one of the exhibition's key exhibitors, displayed its newest achievements and novel products in the field of autonomous sanitation, which drew widespread attention and high praise.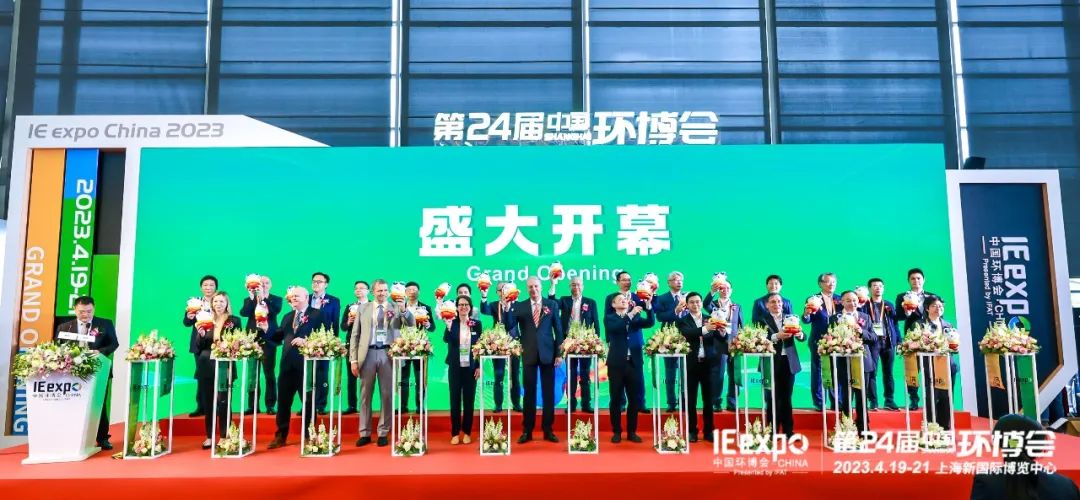 The President of Fulongma Group, Zhang Guichao, and Vice President, Luo Fuhai, attended the opening ceremony and met customers, media, and specialists from all over the world in the exhibition hall. According to Zhang Guichao, Fulongma Group has always been committed to building intelligent, environmentally friendly, and effective sanitation equipment and services by employing technological innovation as a driving force, market demand as direction, and customer happiness as the aim. This exhibition is an essential platform for Fulongma Group to present autonomous sanitation equipment, as well as a fantastic opportunity for industry partners to exchange experience, discuss cooperation, and seek joint development.
Fulongma Group attended this event with a variety of unmanned sanitation equipment, including mobile charging robots, unmanned cleaning robots, and pure electric line-controlled integrated sweepers. These innovative devices make use of advanced artificial intelligence technology, sensor technology, navigation technology, and communication technology to perform tasks including autonomous positioning, path planning, obstacle avoidance detection, and remote monitoring. They are distinguished by great efficiency and energy savings, safety and dependability, ease of operation and maintenance, and the capacity to meet the sanitation and cleaning requirements of various scenarios and surroundings. These goods have been tested in a number of cities with positive outcomes and feedback.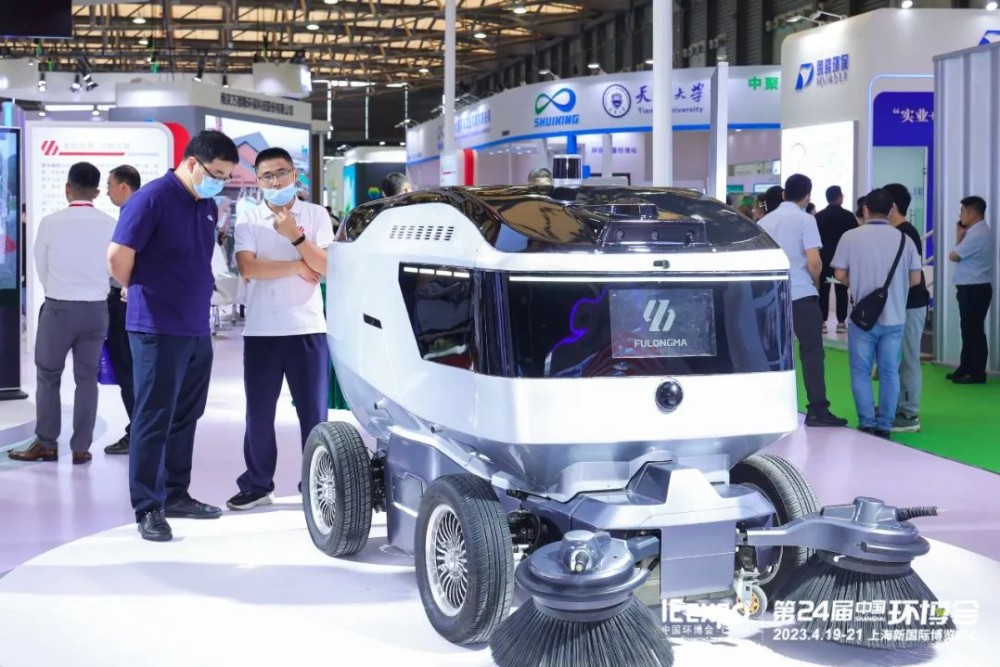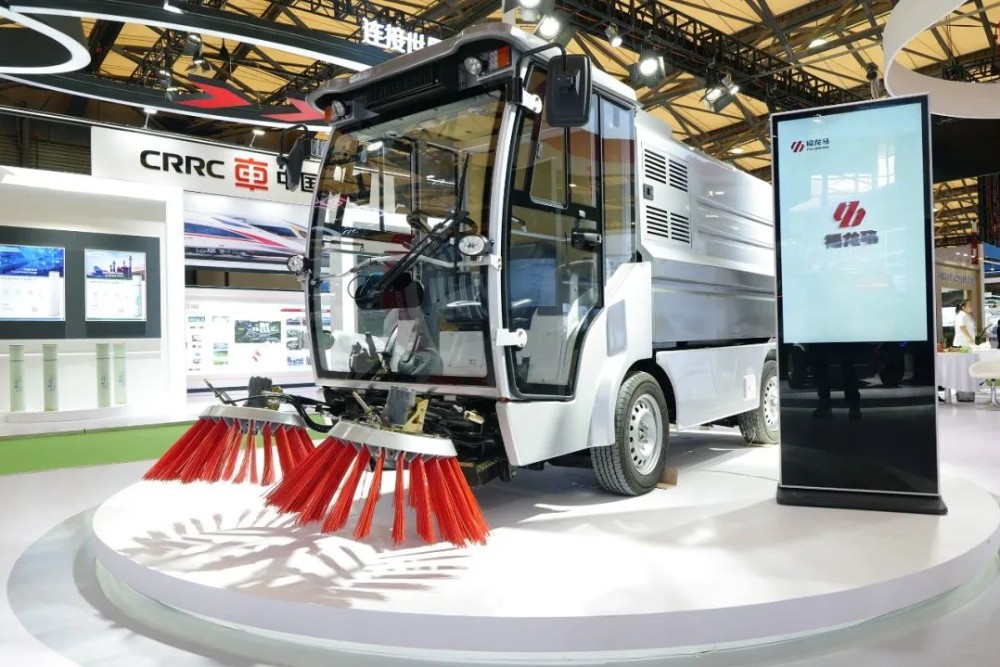 Fulongma Group's unmanned driving products drew many observers who stopped to watch and expressed admiration and interest about the products' performance and functioning in the unmanned driving demonstration area.
On the afternoon of October 19, Huang Yingjun, the Chief Technology Officer of AI Department of Fulongma Group, gave a presentation titled "Introduction to the New Generation Sanitation Robot Platform" at the exchange forum of unmanned sanitation vehicles. He explained the research and development philosophy, technical characteristics, use cases and development plans of Fulongma Group in the field of unmanned sanitation vehicles.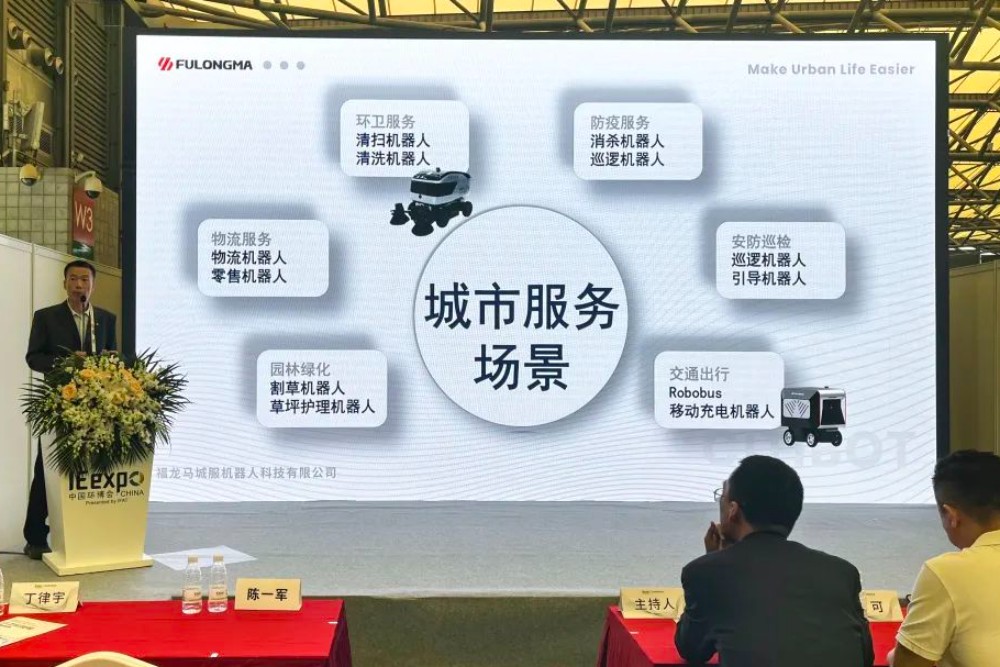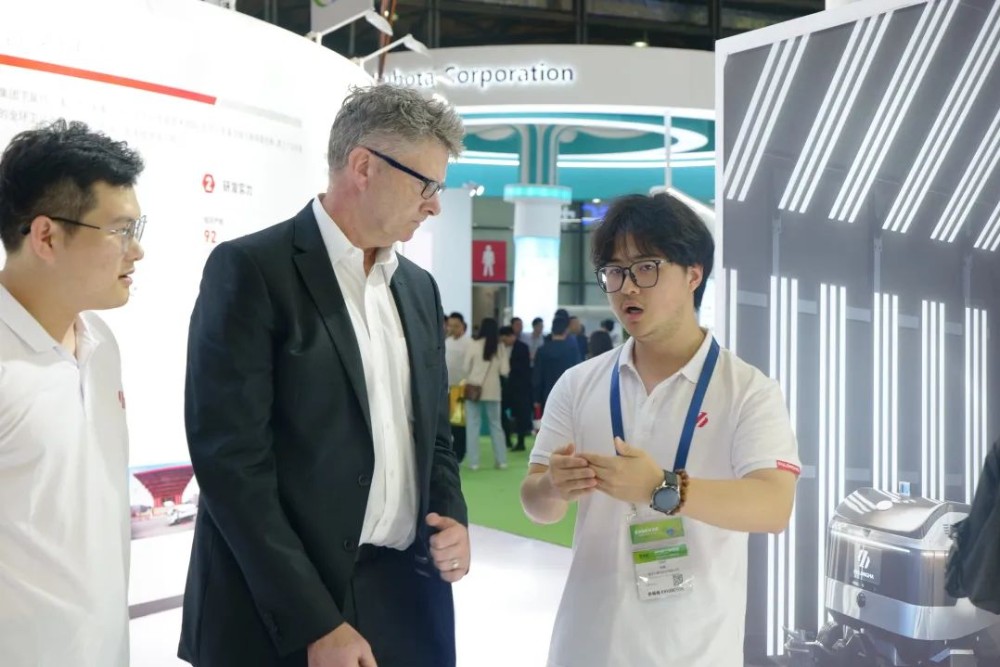 Fulongma Group showcased not only its power and achievements in the field of unmanned sanitation, but also its duty and devotion to the cause of environmental protection through this expo. Fulongma Group, China's leading sanitation equipment manufacturer and environmental service provider, will continue to actively respond to the national strategic plan of strengthening the construction of ecological civilization, promoting green development, and protecting the ecological environment, continuously innovate and develop unmanned sanitation equipment, and make positive contributions to improving the level of urban management and the quality of urba