The Munich International Environmental Exhibition took place on May 30, 2022 at the Munich Exhibition Centre in Germany. Several of the world's foremost environmental protection firms, including FULONGMA Group (Shanghai Stock Exchange Code: 603686), were in attendance at this industry-defining event.
IFAT Munich is one of the most important and professional trade fairs for the global environmental protection industry, aiming to provide an excellent platform for communication and cooperation between exhibitors and professional visitors engaged in water, wastewater, waste recycling, and raw material treatment worldwide. It is also regarded as an important gateway for China's environmental protection industry to enter the global market. More than 2,500 enterprises from over 50 nations and regions, including China, the United Kingdom, France, Japan, and Canada, competed on the same platform and displayed high-tech products and technologies.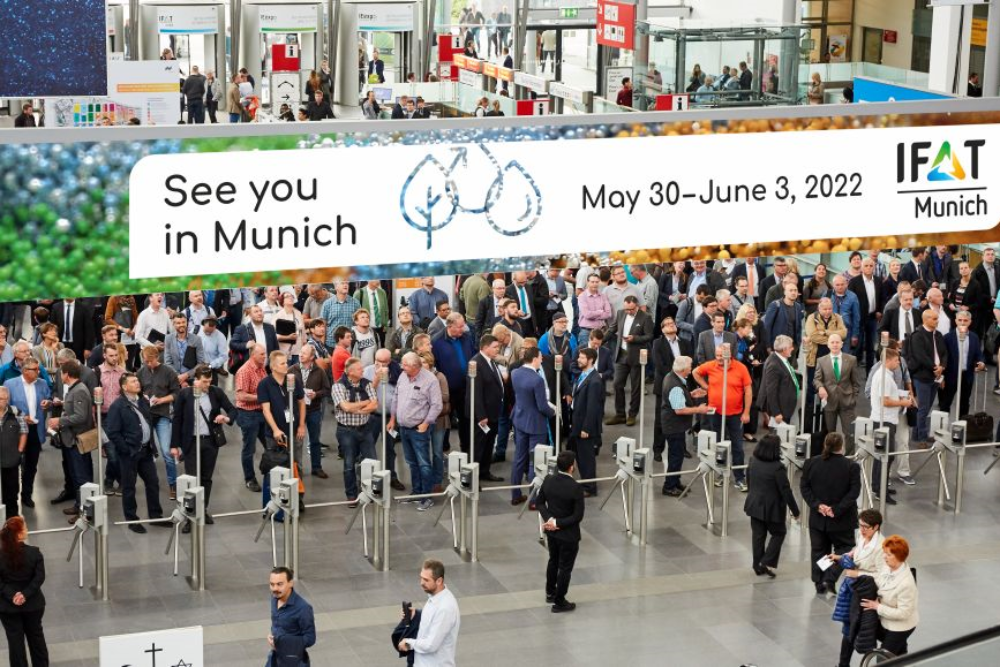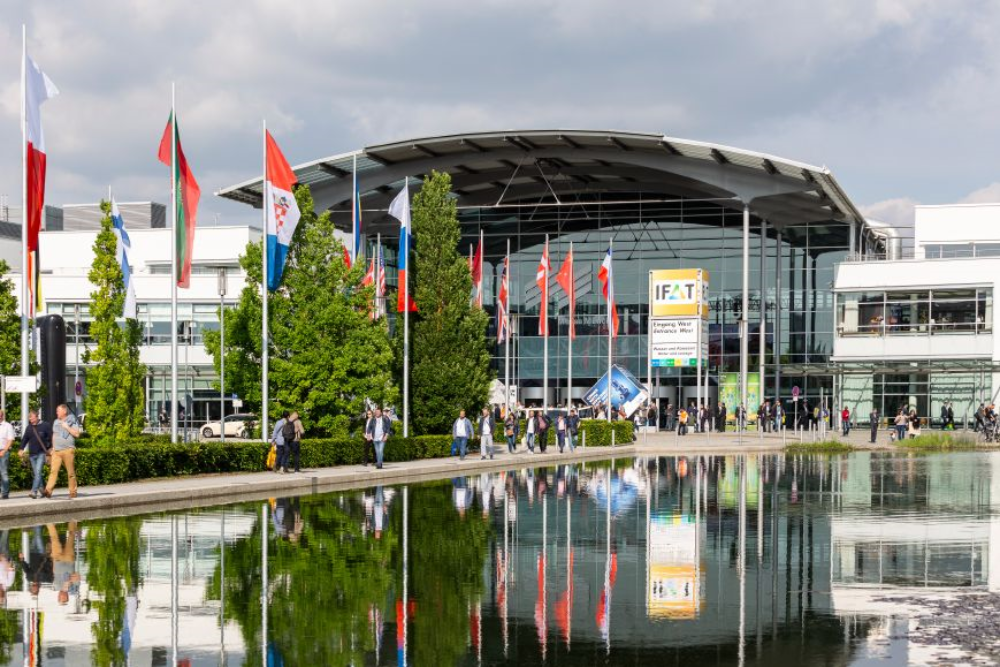 The site of the International Environment Fair in Munich Photo by IFAT Official Website
This time, FULONGMA overcame the obstacles and traveled to Germany for the exhibition. The technological design, outstanding configuration, and performance of the FULONGMA brand's goods attracted environmental protection industry professionals from numerous nations and regions. During the exhibition, we welcomed dozens of customers, demonstrating the brand strength and technical proficiency of the FULONGMA Group, identifying a large number of potential consumers, and achieving positive outcomes.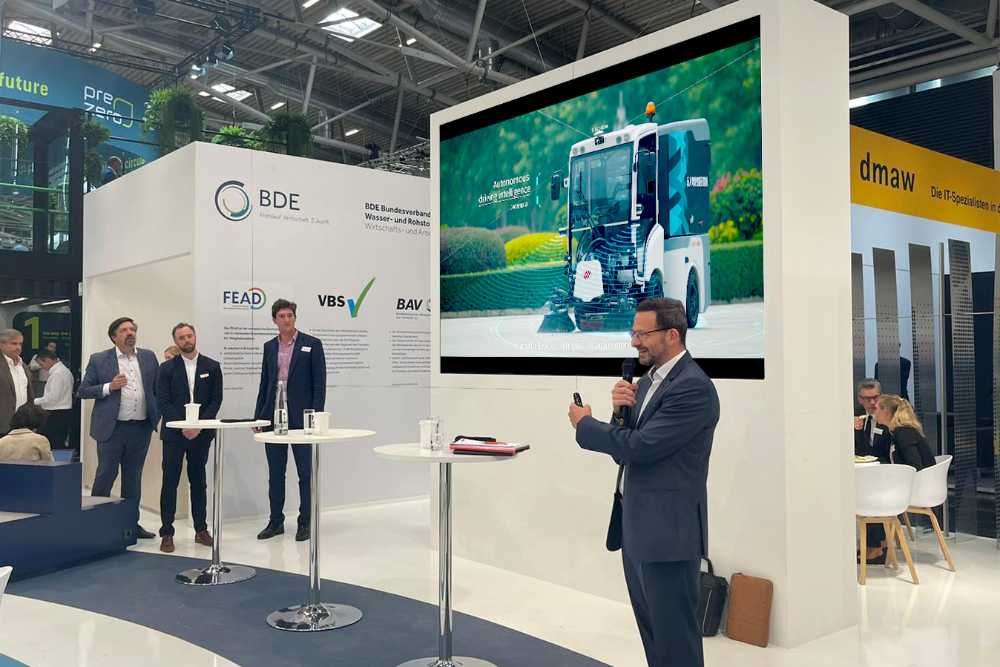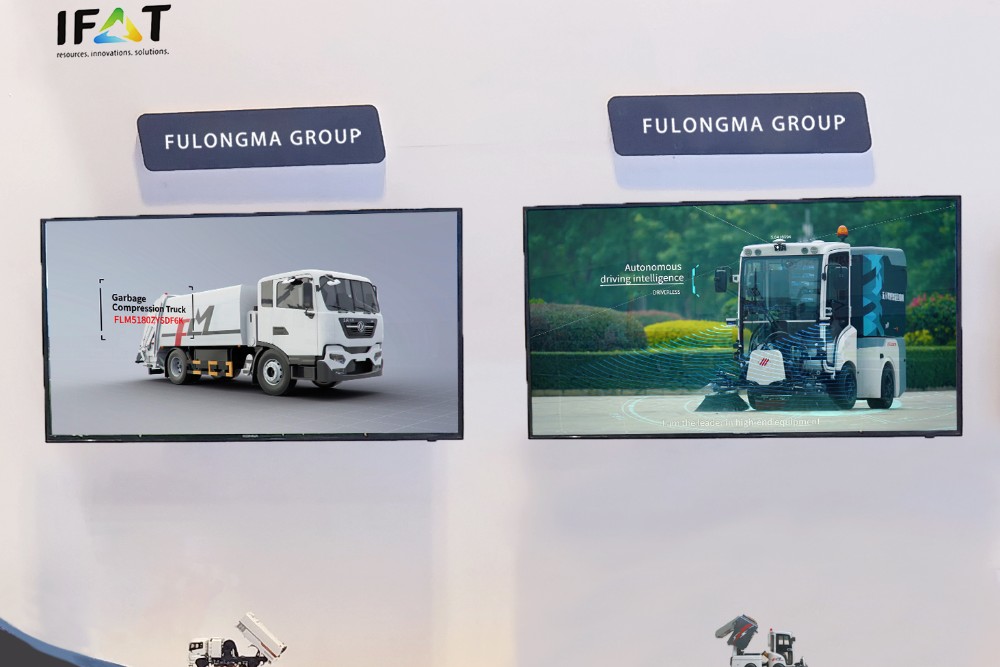 A corner of the exhibition stand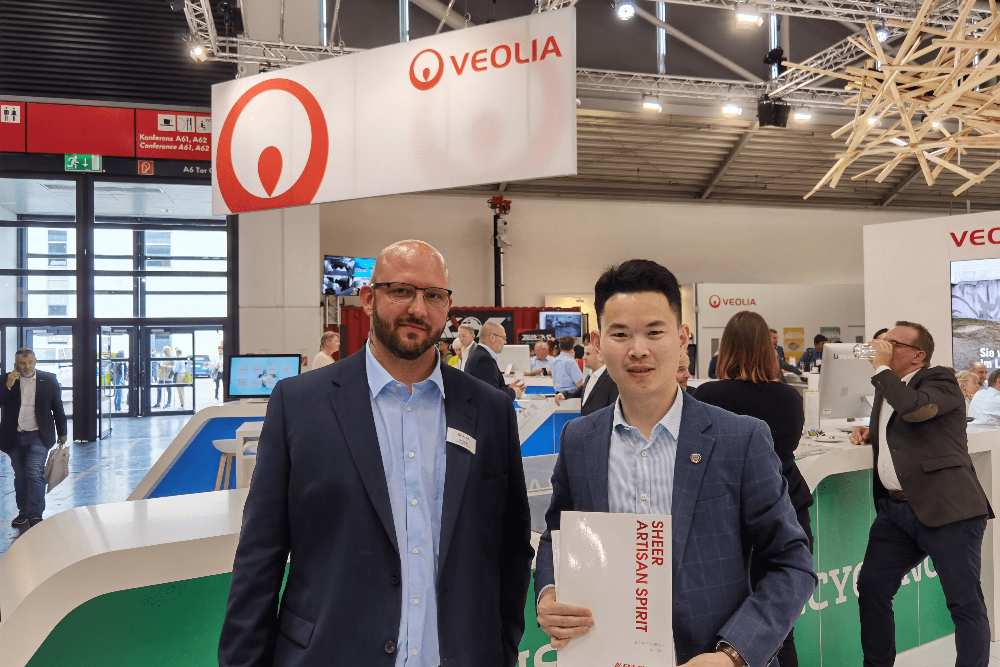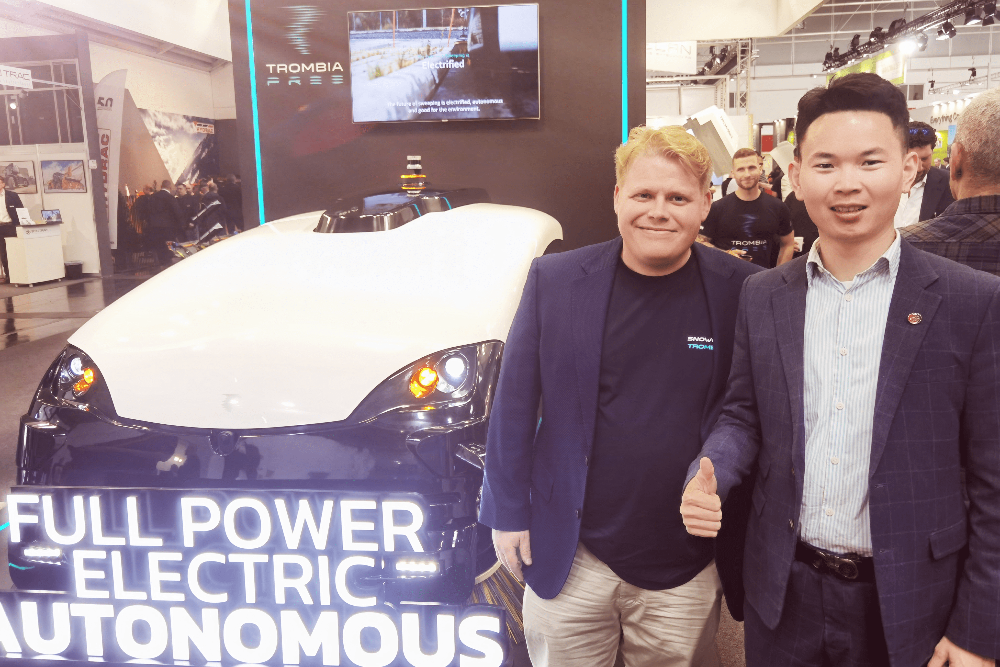 Group photo of FULONGMA Group International Business Division representatives with Veolia of France and TROMBIA of Finland
In the past two years, as one of the leading companies of Chinese sanitation equipment, FULONGMA Group has responded aggressively to the national "going out" plan and made significant efforts to operate and establish the brand's international image. After years of expansion, the company's business has expanded to more than 30 Southeast Asian, American, Middle Eastern, European, and African countries and territories. In addition, FULONGMA Group has always been dedicated to the research, development, and promotion of new energy sanitation products, actively responding to the national "carbon-peak, carbon-neutral" strategic deployment and aggressively supporting the sanitation industry's transition to new energy. The energy-saving, environmentally friendly, and dependable FULONGMA sanitation equipment, equipped with intelligent and humanized design concepts, combined with localized and attentive services, can meet the local needs of the majority of the world's countries and regions and are favored by both domestic and international customers.