The FULONGMA hook-arm garbage truck is composed of a top-mounted pull arm, an electro-hydraulic control system, and a rear support device on the basis of the chassis. Mainly used in urban garbage transfer stations for garbage collection, transfer, and self-unloading of garbage after transportation. The entire garbage collection and transportation process can avoid secondary pollution to the environment. It is currently the most ideal garbage collection and transfer treatment equipment.
01. Detail display of hook arm garbage truck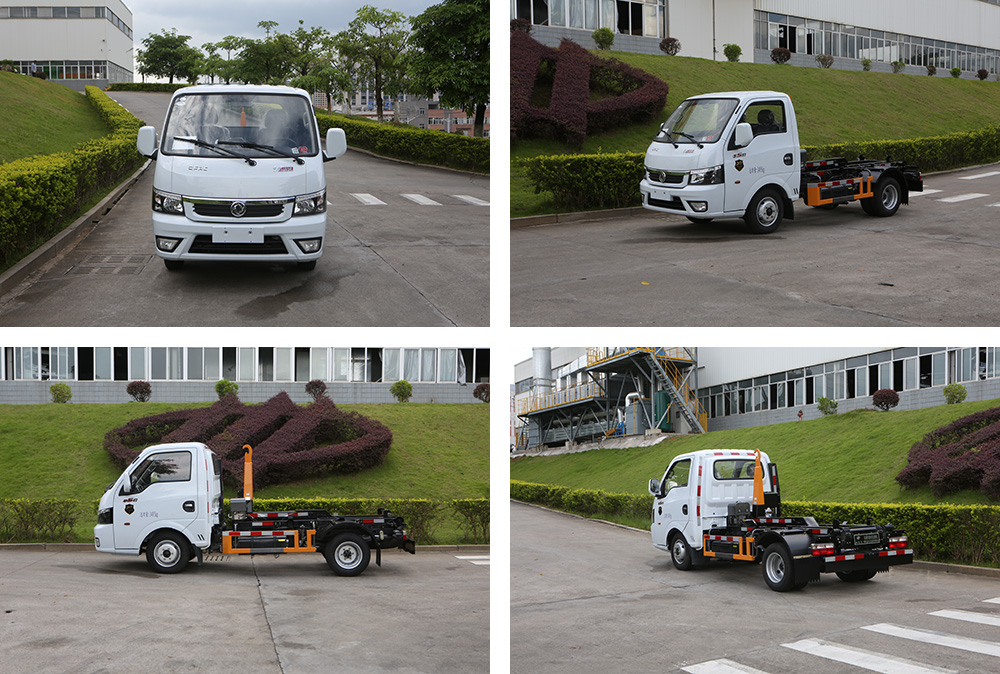 02. Features of hook-arm garbage truck models
1. Strong maneuverability, one vehicle is responsible for the transportation of multiple trash bins at the same time, with high efficiency and reducing transportation costs.
2. The dustbin has a small area, saves civil construction resources, and does not need to be equipped with a lifting device.
3. High-strength wear-resistant steel, sturdy and durable equipment, and long service life.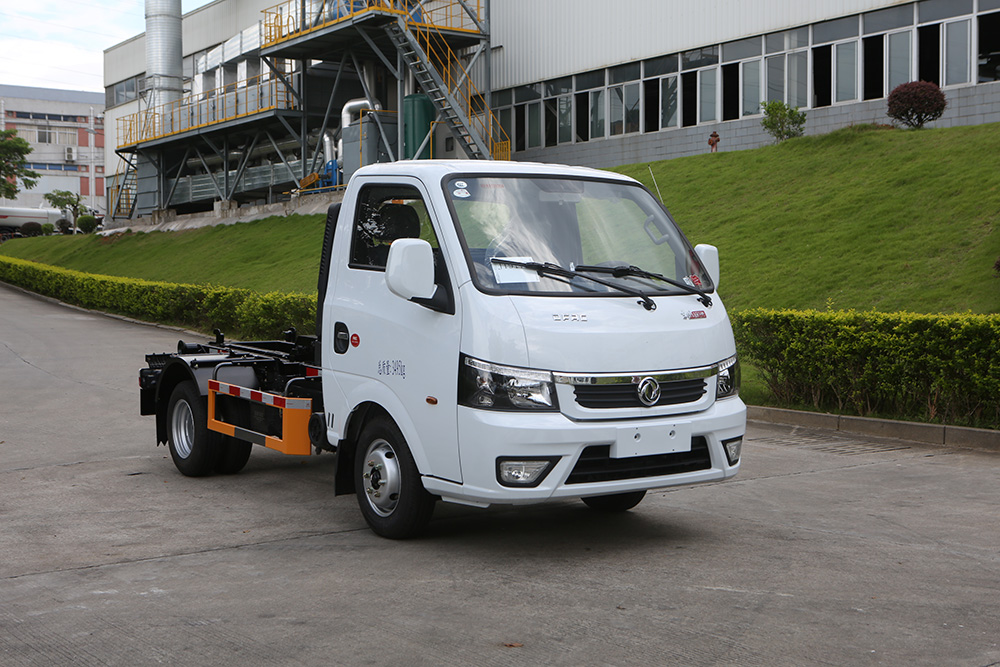 4. The equipment has a lightweight and large lifting capacity. The maximum dump angle is 50 degrees, and the operation speed is fast. The round-trip time for loading and unloading is 80-120 seconds.
5. The safety system includes: load holding valve, hydraulic and mechanical box lock device, tilt lock device, good tilt lock stability, and is equipped with a hydraulic oil filter indicator.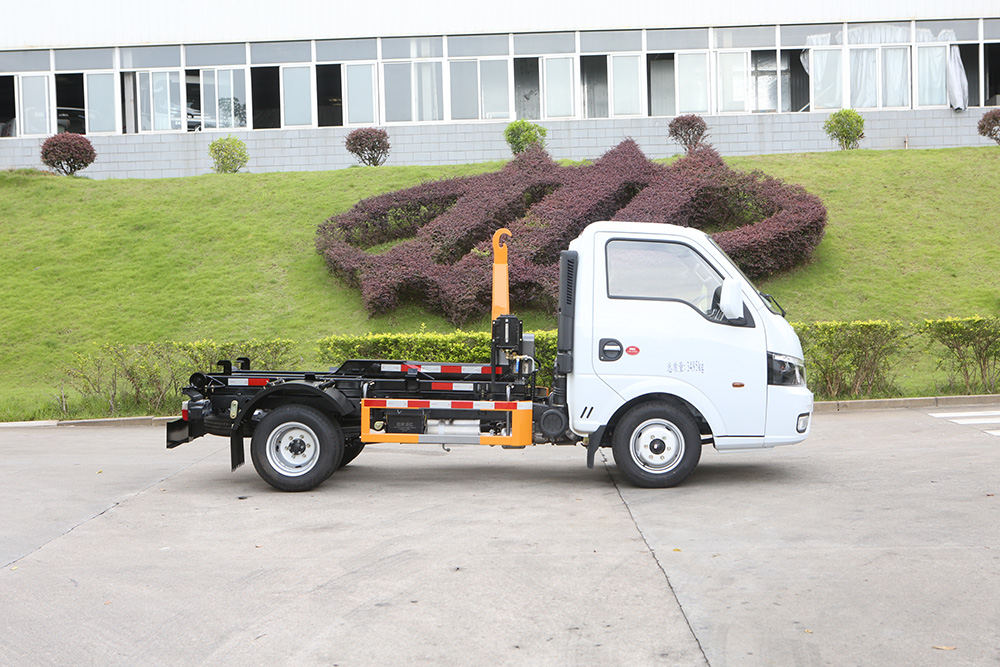 6. The advanced heavy box packing and supporting mechanism are excellent for both hard and soft ground operations. Before loading garbage, the hook-arm garbage truck can only be hung with the power take-off (bottom left of the steering wheel in the cab) when the no-load operation reaches 6 standard air pressure before loading garbage. Position to operate.
03. Detailed explanation of the structure of the hook arm garbage truck
1. Roll the pulley
There is a pulley on both sides of the rear, which is made of high-strength steel, and the rotating part is filled with grease to lubricate, which plays a good auxiliary role when the trash can is raised and lowered.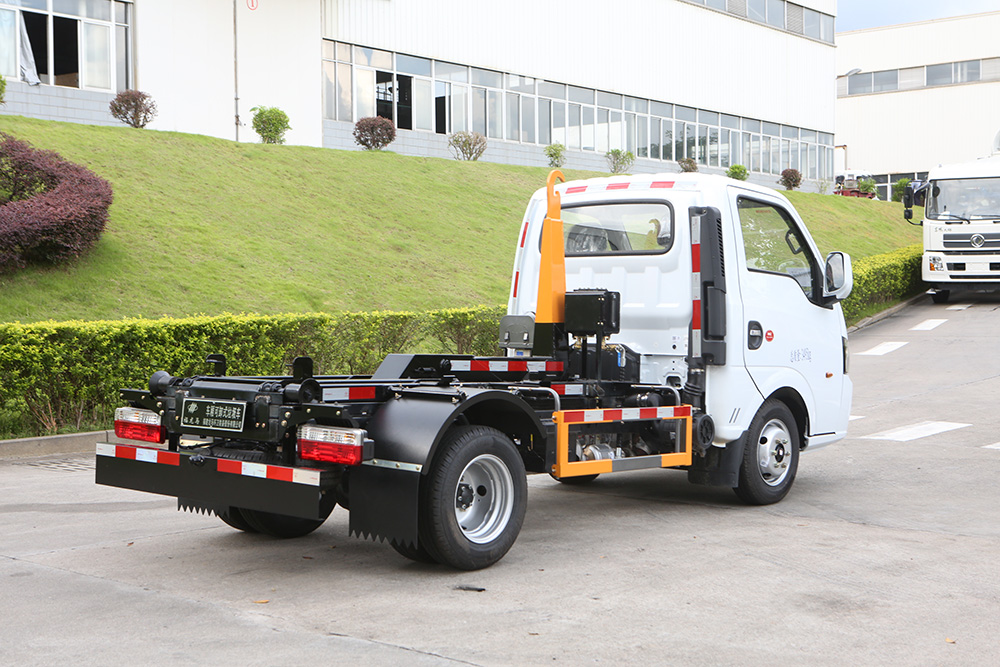 2. Boom hook
The boom and hook are made of high-strength alloy steel, with a reasonable structure and beautiful appearance. The boom landing belt is equipped with a sensing device.
3. Lock the hook
The boom locking device is designed reasonably, and the oil cylinder is tightly controlled, which can effectively ensure that the boom is locked with the turning mechanism when dumping the garbage.
4. Double cylinder design
Using well-known brand oil cylinders, double-cylinder take-off and landing are more powerful and safer.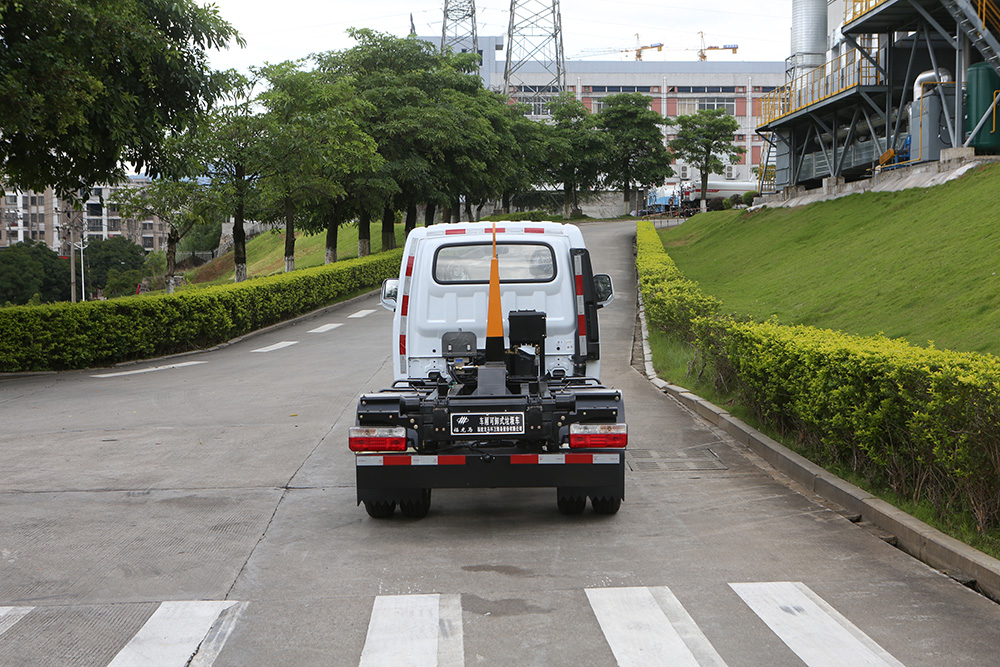 5. One-key operation
With one-key operation in the cab, the operator can complete the work without getting off the car, saving time and effort.
6. Multi-path logging system
The brand multi-way valve group is adopted, and the quality is reliable. The control part of the whole machine action is realized in the hydraulic system.
04. Hook arm garbage truck working video