The sprinkler with strong spraying power is a great tool to beautify the city. On a sunny day, it cools the road and reduces dust; on a rainy day, it washes the fallen leaves along the road and quickly makes the city clean. However, this big "guy" often troubles pedestrians.
As we all know, large vehicles have blind areas of vision. Whenever the sprinkler is working on the road, if the driver does not observe pedestrians passing by around, it will be too late to turn off the sprinkling nozzles, and pedestrians will inevitably get wet.
However, this problem has recently been resolved. Since August this year, Haikou Longma Sanitation Company has introduced the "intelligent flushing control system". Just install the system on the sprinkler, the vehicle can automatically recognize pedestrians and bicycles, intelligently close the valve to prevent water sprinkling. At present, Haikou Longma Sanitation Company is carrying out installation, debugging, and driver training of this system, and put this technology into use successively.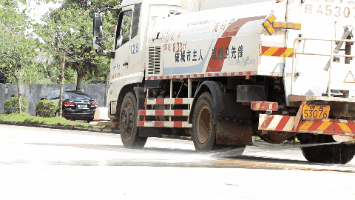 According to information, this intelligent flushing control system is the first two-way automatic intelligent sprinkling control system in the industry. After being installed on the vehicle, it can effectively distinguish pedestrians and bicycles and prevent the water from continuing to spray. After pedestrians passing by, it can automatically resume sprinkling, which greatly improves the humanization and convenience of sanitation operations.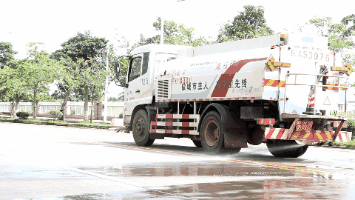 "Now, we can concentrate on driving and avoiding the situation of operating the valves while driving, effectively reducing the safety risks of driving." Sprinkler drivers have given thumbs up to this high-tech.
In recent years, Haikou Longma Sanitation Company has continuously brought in new equipment and introduced high technologies to further enhance the level of urban sanitation mechanization, improve the efficiency and quality of sanitation work, and make the dedication to make the city more beautiful, and contribute to the construction of Hainan Free Trade Port.