In March, 2022, FULONGMA Group's ("The Group) international business produced and exported another 40 compactor garbage trucks to Eurasia. The successful completion of this order with its magnitude, requirements and short time frame, are testament to the Group's industry leading sanitation vehicle manufacturing capabilities. The success also embodies our philosophy of "accelerating from the starting line, to lead from the outset".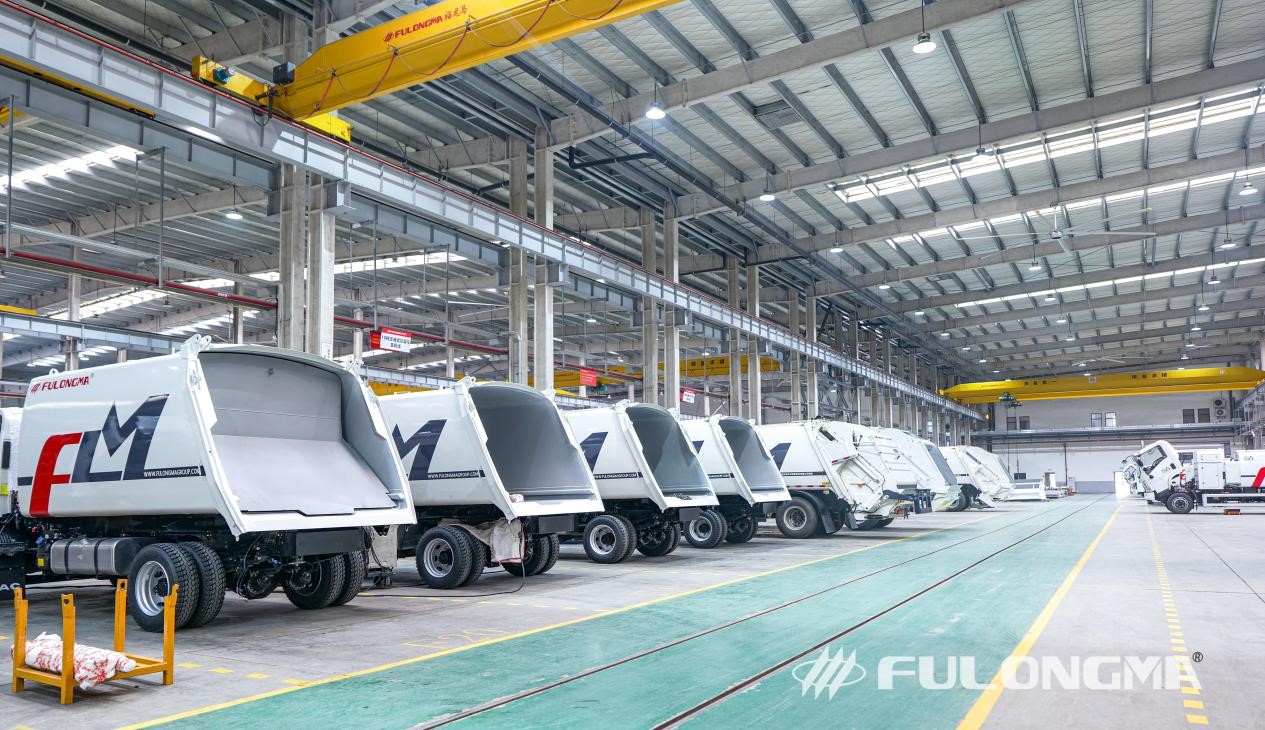 FULONGMA Group's factory
In the past two years, the international business division of FULONGMA Group has adopted the marketing strategy of " online and offline sales channels driven by foreign and domestic demand". The Group has explored and innovated sales channels, and vigorously built and promoted its international brand image. Through our endeavours and attention to product quality and after-sales service, FULONGMA products have been sold to Southeast Asia, America, the Middle East, Europe and Africa and other regions, achieving a synergetic network across the globe. As such, FULONGMA is the first choice for overseas customers.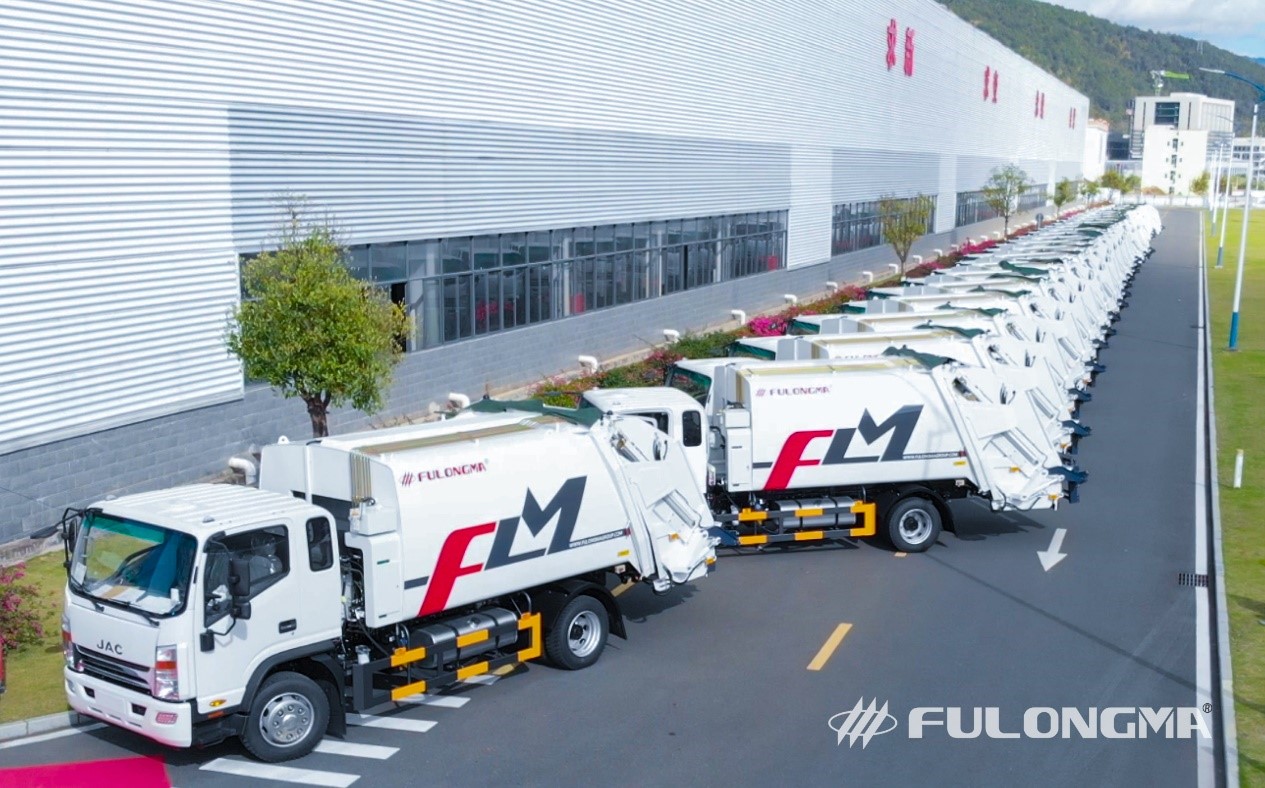 Garbage trucks waiting to be exported at the delivery ceremony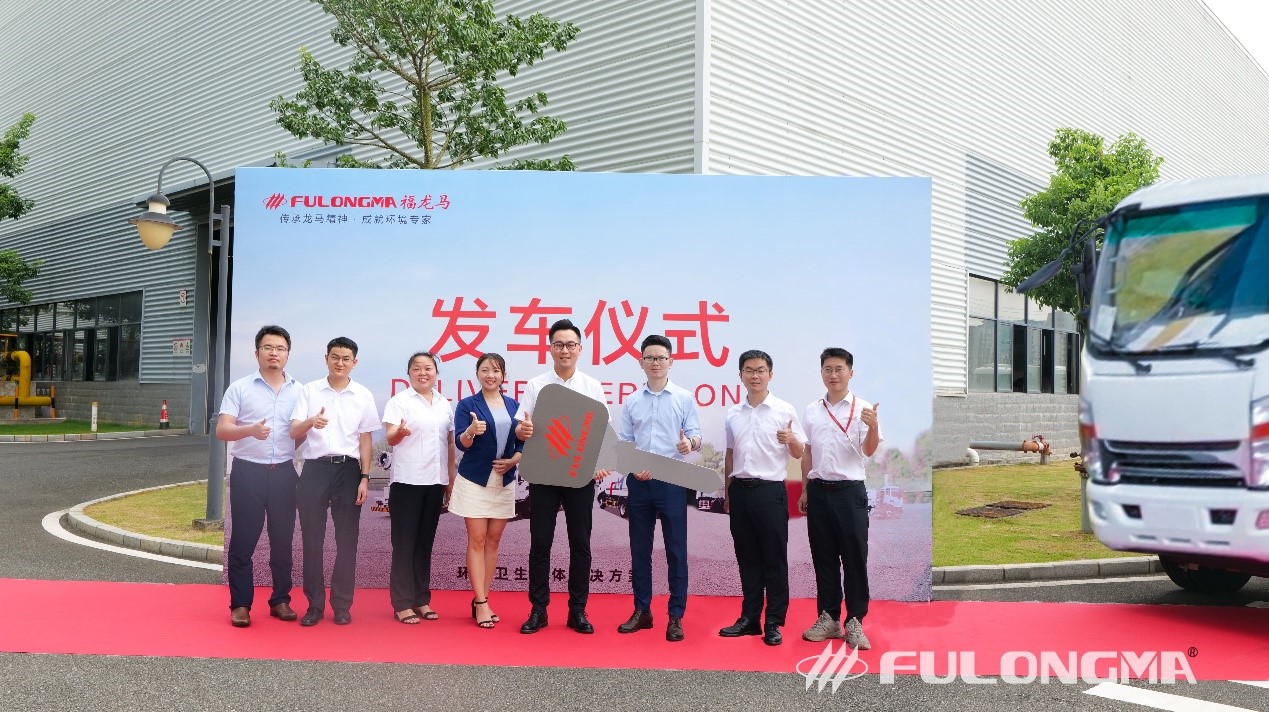 Mr. Wenxin Zha, international business department's General Manager, participated in the delivery ceremony
Due to the changing climate conditions in Eastern Europe, the overall quality requirements for the garbage trucks are more stringent, requiring the vehicles to be able to maintain normal operation under various extreme environments. The region has a well-developed mining industry, many port cities, and many uses for garbage trucks. FULONGMA Group hopes to deliver China's environmental protection concept to the region through products and help improve its level of environmental protection.
Over the years, FULONGMA Group has adhered to a specialized management strategy, focused on environmental sanitation business, explored and innovated new sanitation equipment, and has formed three core product systems of sanitation cleaning, garbage collection and transportation, as well as EV sanitation equipment —— all to meet the needs of urban and rural sanitation cleaning and garbage collection and transfer among other sanitation operations. The is accelerating the pace of internationalization, continuing to cultivate mature markets, establishing presence in new markets, striving to overcome difficulties to reach new heights, to ultimately empower and strength the overall efficiency of the Group.