In early 2020, the COVID-19 broke out. Through the great efforts of the people throughout the country, the situation is getting better in China. However, COVID-19 is still spreading internationally and has an increasingly worsen trend.
As the first listed company specialized in environmental sanitation field in China, FULONGMA is playing a positive and effective role in the fight against the COVID-19 in both domestic and overseas. While ensuring that all employees of the company have sufficient supplies of masks, FULONGMA decided to donate masks and related anti-epidemic materials to their partners, in bid to aid the fight against COVID-19 and go through this difficult time with them together.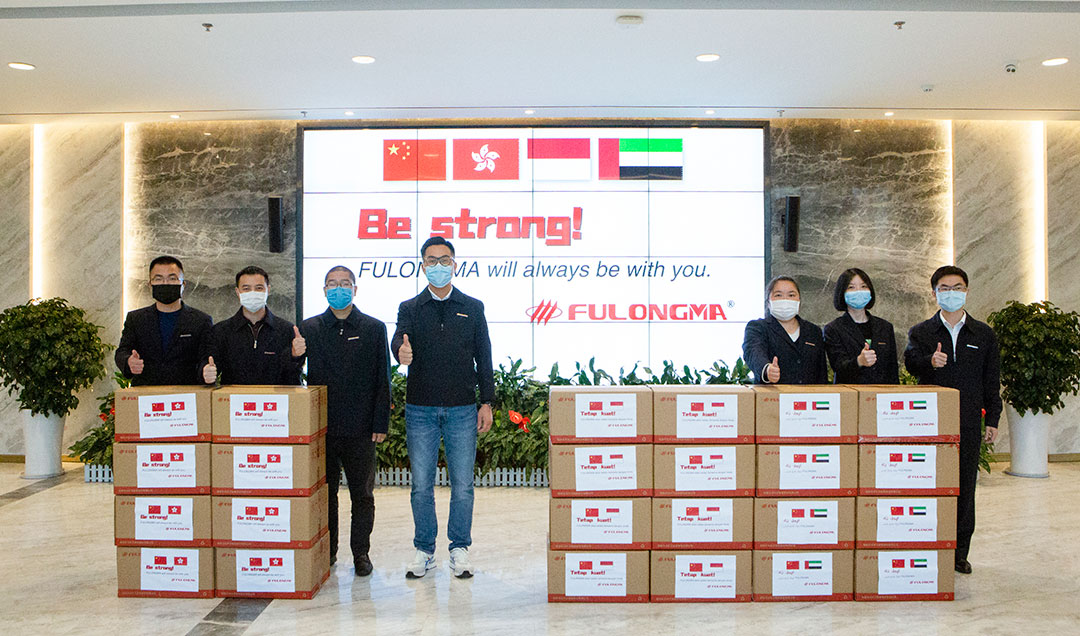 The donated materials have recently been shipped around the world, covering Southeast Asia, the Middle East and other countries and regions. These materials can greatly alleviate the urgent needs of FULONGMA's partners for epidemic prevention supplies, and ensure that they can still provide the high-quality environmental sanitation services in such a special period. In the future, FULONGMA will continue to fulfil its corporate social responsibility, play the leading role of leading companies, continue to accumulate, innovate, strive, and spare no effort to make greater contributions in the field of environmental sanitation.