April 15th, 20th IE Expo grandly opened in the New International Expo Center in Shanghai with the theme of "Practicing Green Development and Serving Green Living". 2047 companies from 25 countries and regions around the world gathered in Shanghai. It provides a comprehensive display of innovative technologies in water, solid waste, atmospheric, noise pollution control in municipal, industrial, and rural areas.
At the site, FULONGMA won a good reputation from domestic and foreign participants with its excellent technology and environmental protection concept.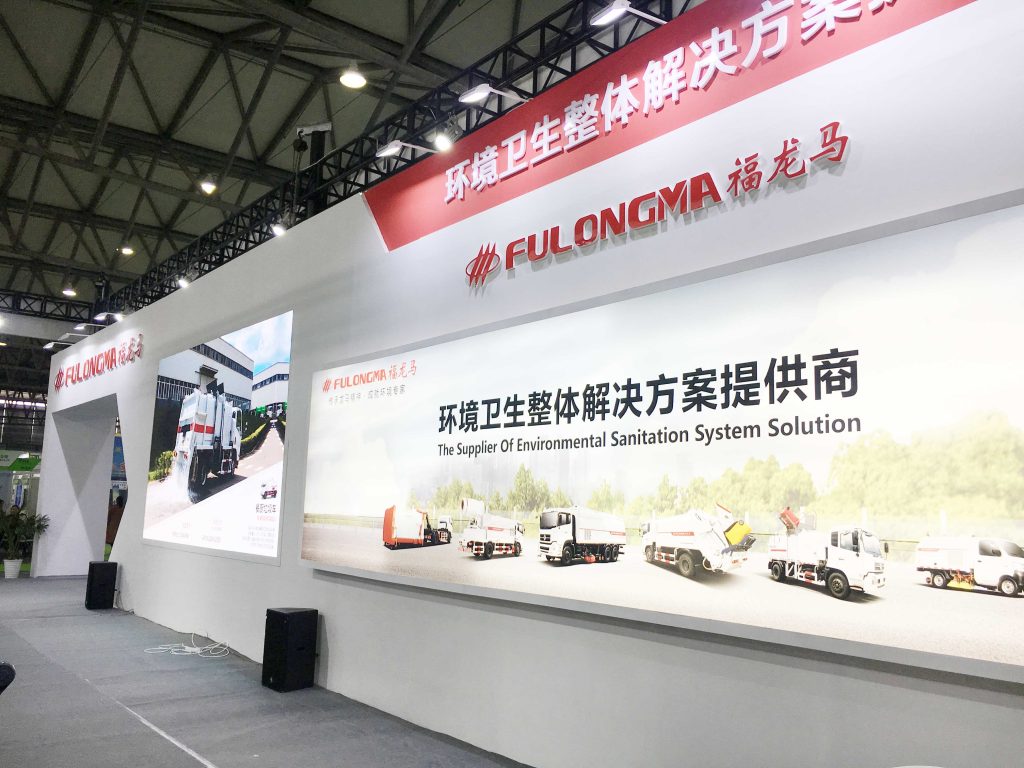 During the exhibition, EV Multi-function Dust Suppression Truck and EV Road Sweeper from FULONGMA participated in the practice demonstration. and the performance of the products received good praise from the audience.
The EV Multi-Functional Dust Suppression Truck has the characteristics of reliable operation, long-range of water mist and small water consumption, which can be applied to dust removal in the urban street, dust suppression in mining enterprises, and
sterilization spraying in public places.
EV sweeper has a characteristic of zero-emission and long working distance. It is suitable for cleaning of cement and asphalt concrete pavements such as highways, urban roads, viaducts, squares, airports, terminals, residential roads, squares, sidewalks, etc.
For more information, please check our product page or contact us directly! We are glad to help you to find the best for you.